It Took Kendall Jenner 6 Months to Apologize for Her Pepsi Ad
Kendall Jenner is a popular model who rose to fame on the reality television show Keeping Up with the Kardashians.
She has walked the runway for many major brands, including Victoria's Secret, and is known for her brunette beauty, her intense stare, and, of course, her association with her famous family.
While Jenner got a running start into the modeling business, her career has been plagued by multiple controversial incidents, including, most notoriously, her 2017 Pepsi commercial that is still leaving fans cold four years later.
One of the things that bothers fans the most about the commercial, and Jenner's response to the backlash, is the fact that her apology was delayed — apparently due to marketing reasons. 
Kendall Jenner has been involved in several controversies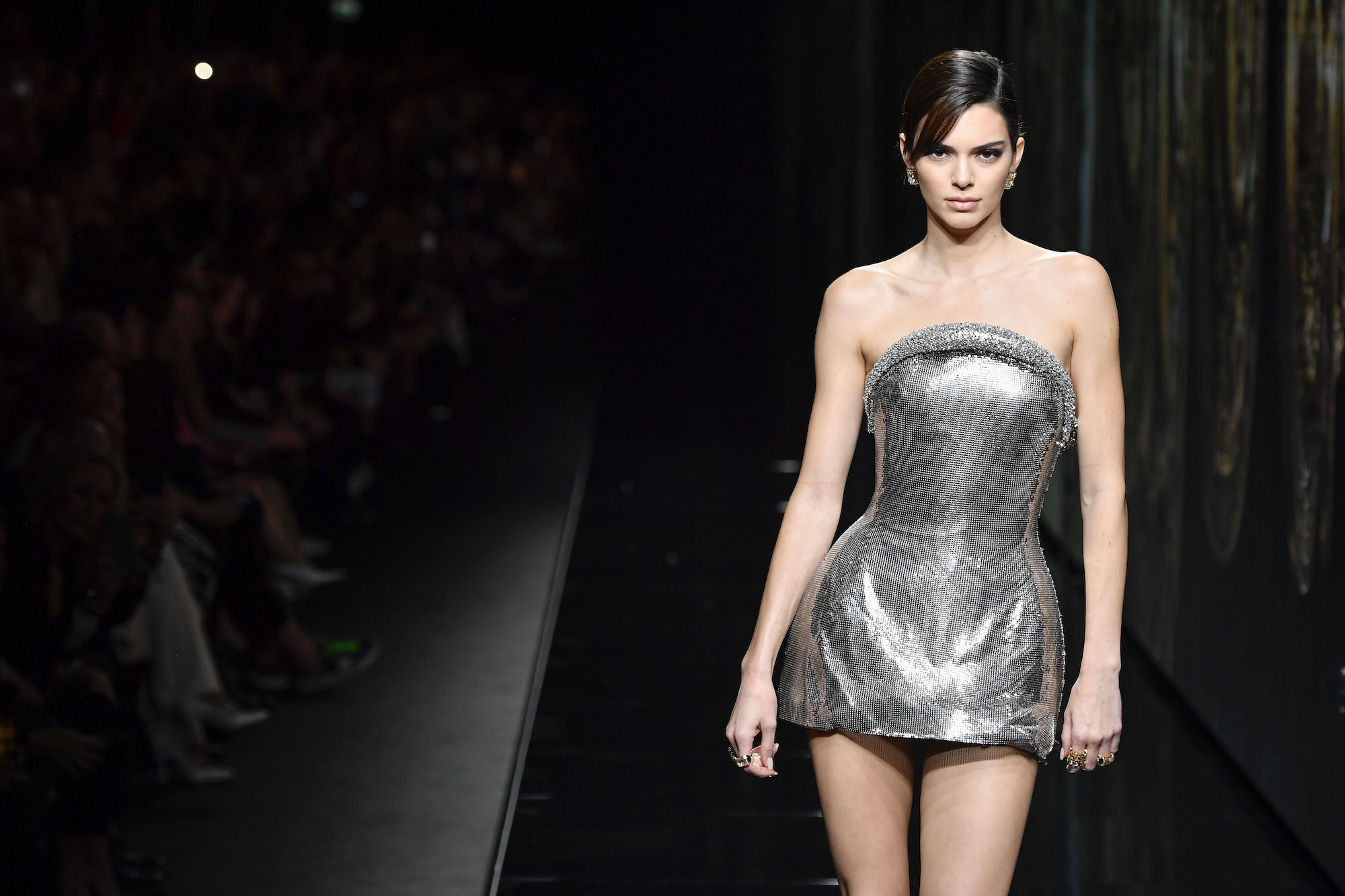 Kendall Jenner has landed in hot water more than once over the course of her nearly ten-year modeling career. Not only has Jenner been slammed due to accusations of cultural appropriation, but she has been accused of glamorizing smoking and for promoting products that are not considered to be healthy, such as "fit teas," which are connected to toxic diet culture.
In addition to her social media controversies, there has been a lot of chatter regarding plastic surgery rumors. While Jenner has never admitted to having any plastic surgery, many fans think that she has had subtle tweaks done over the years. About surgery rumors, Jenner stated "as a model, why would I have my face reconstructed? It doesn't even make sense."
Kendall Jenner's headline-making Pepsi ad
Kendall Jenner's biggest controversy occurred in 2017, when the model signed a lucrative contract with Pepsi to appear in one of their television commercials. When the commercial aired, viewers were speechless. The bit featured Jenner seeming to join a protest on the street, diffusing the tense situation by handing cans of Pepsi to police officers and protestors alike. The commercial hit close to home for fans who had been following the Black Lives Matter protests and accusations of police brutality, and the backlash was swift.
Pepsi ended up pulling the commercial, but for many, the damage had been done. As fans waited for Jenner's apology, many stated that the young model should be "canceled" for not having more awareness of the social situation at large, and the commercial's implications. Eventually, however, Jenner did make an apology — several months after the controversy first started making waves. 
When did Kendall Jenner apologize for her part in the Pepsi ad?
In an episode of the popular podcast Even the Rich, the show's hosts discussed Kendall Jenner's Pepsi scandal.
The podcast details how, while Pepsi apologized for the tone-deaf commercial, Jenner herself didn't apologize until close to six months later, during the Keeping Up with the Kardashians season premiere.
"I would never purposefully hurt someone, ever…I feel really bad that anyone was ever offended. I feel really bad that this was taken such a wrong way and I genuinely feel like s**t," Jenner tearfully explained in the episode, going on to describe how she didn't anticipate the outcome of the commercial and that offending anyone was not her intent.
In spite of Jenner's tearful apology, many felt that she waited too long to say something, and furthermore, that she tried to use her long-awaited apology to boost ratings for the reality show. As the podcast hosts pointed out, Jenner's controversy is not the first time that the Kardashian-Jenner family has seemingly tried to leverage social movements and causes to try to make a profit.
Ultimately, however, Jenner's Pepsi scandal did nothing but hurt the family, since to this day, there are many who believe that the commercial, and the resulting backlash, nearly ended her modeling career.