It's About Time For The Rita Moreno Documentary, According to co-star Justina Machado
Rita Moreno is definition of Hollywood excellence and she's getting her own documentary. It's about time.
When you think of "Hollywood royalty" or actors that made a massive impact on the industry, Rita Moreno is definitely someone that comes to mind. Moreno broke so many barriers she had in her way because she was a Latina actress in the 1950s and 1960s. Moreno won awards and is even one of the few to have a PEGOT (Peabody, Emmy, Grammy, Oscar, and Tony Award). Moreno is truly a trailblazer, and many agree it's about time she had a documentary about her life and struggles.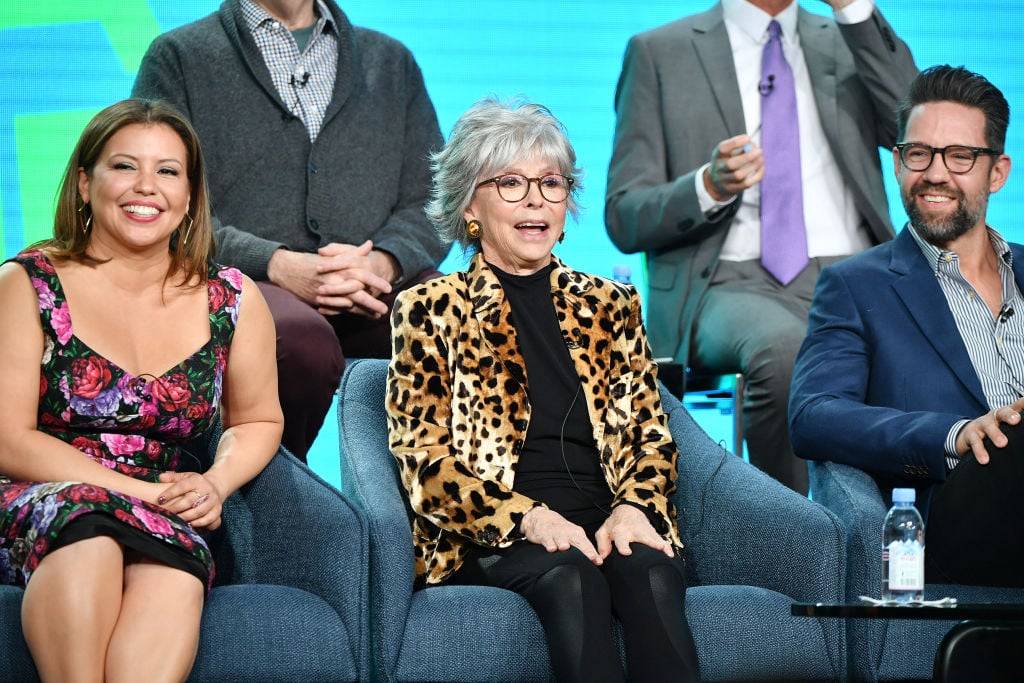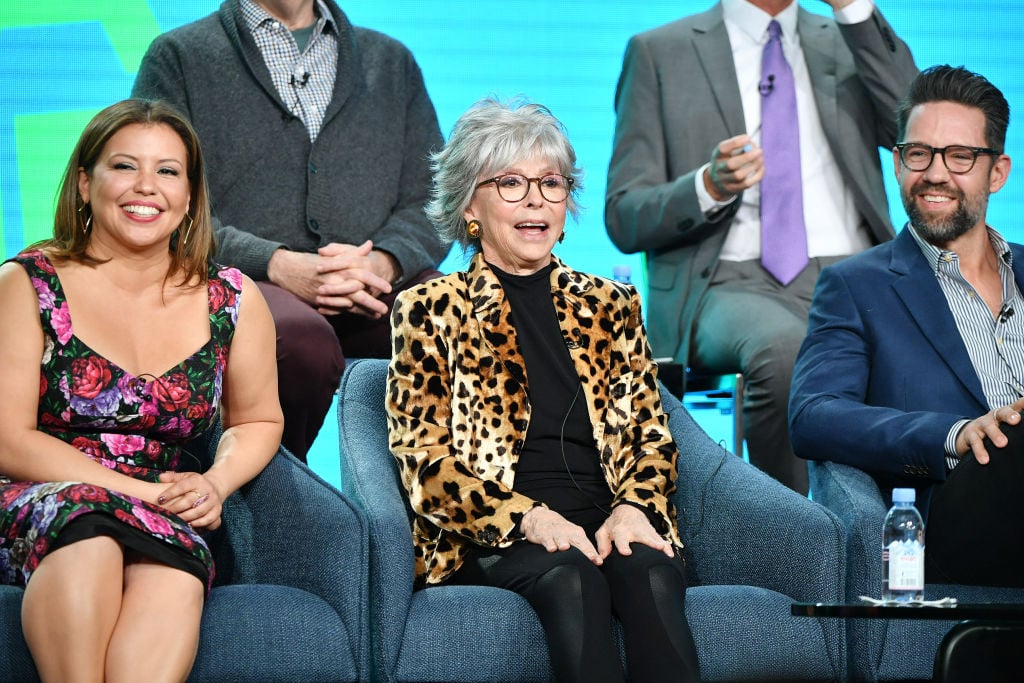 A documentary about Rita Moreno is currently in production
The project was announced on July 29, 2019, and is a part of PBS' American Masters series of documentaries. The series famously profiles big names in the industry. Now, Moreno's is in pre-production according to IMDb, and Mariem Pérez Riera is directing. Michael Kantor, Norman Lear, and Lin-Manuel Miranda are executive producers and Brent Miller is a producer. 
There will also be new footage and interviews with Moreno herself, "Lear, Miranda, Gloria and Emilio Estefan, Morgan Freeman, Whoopi Goldberg, Eva Longoria, Justina Machado, Terrence McNally, Chita Rivera and others" according to PBS. The working title is currently, Rita Moreno: The Girl Who Decided to Go For It
As the listing states, Moreno not only had it rough because of racism in the industry, but she also faced "pernicious Hollywood sexism and sexual abuse, a toxic relationship with Marlon Brando, and an attempted suicide a year before she won her Oscar." 
Everyone thinks it's about time Moreno go a documentary
With her extensive career and impact, it is surprising that this is the first documentary about Moreno. Michael Kantor, American Masters series executive producer, called her "not just an American Master, she is an American treasure." And Lear, who was the creator for One Day at a Time in the '70s and now works on the reboot Moreno stars in, said there's "no woman more deserving" of being called an 'American Master.'"
"Rita is La Reina. Punto. Full stop," said Miranda. "Her life, talent, and career is a masterclass in the American dream. It is about time that she takes her rightful place amongst her peers on American Masters."
It is sort of bittersweet in that way, and Moreno has commented about what it would have meant for her mom to see this. "How I wish my Puerto Rican mother were alive to see this: her child's story being celebrated by the likes of American Masters," Moreno said. "It is not something she or I could ever have imagined. I'm astonished. I'm humbled."
'One Day at a Time' co-star Justina Machado couldn't agree more about the 'legend' 
Currently, Moreno stars on One Day at a Time as Lydia, aka Abuelita in the Alvarez household. Machado, who plays her daughter on the show, said Moreno is so iconic, it only makes sense that she's getting a documentary of this caliber. 
"We know that Rita is an icon, we know that she's a legend, we know she broke down doors. We know she broke barriers. We know all of this," Machado told The A.V. Club on March 20. "But what we know more than anything is how much we love her. And that what an incredible artist she is, and how she still loves every second of it." 
Machado said she was "the best acting partner" she's ever had and that Moreno "deserves it all." She said that highlighting the obstacles and struggles Moreno had to go through also shows just how amazing it is to see her "thriving now." 
"All of these wonderful things are happening, it couldn't make me happier," Machado said about her on-screen mom. "And then West Side Story coming back around? That whole circle of that? She outlived, and she's outdoing all of them! Whatever they tried to do to her back then."