'It's Fan Service'; Here's How That Rey and Kylo Ren's End Scene Came To Be (and More), According To 'The Rise of Skywalker' Editor
The Rise of Skywalker has been in theaters for nearly three weeks now, and the discourse has not slowed down. Whether you liked or disliked the film, it brought the Skywalker saga of Star Wars to a close. Probably the most contentious relationship was that of Rey and Kylo Ren. They have a very prominent fanbase, with passionate fans, and even they weren't fully satisfied with the end. The Rise of Skywalker's editor gives a little insight into the choices behind their characters. Spoilers for The Rise of Skywalker ahead.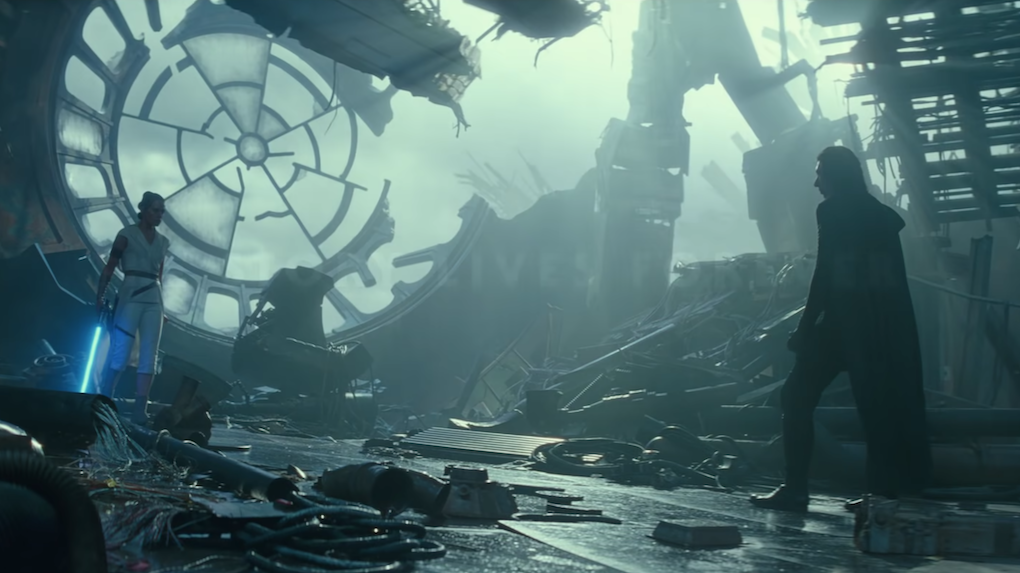 Rey and Kylo Ren's kiss made sense to Brandon and director, J.J. Abrams
If you thought that Reylo kiss was meant to be from the beginning, it actually wasn't always planned. "I always said, 'The movie will tell us whether they should kiss or not. We will know by the time we get to the end of our process, if it should happen,'" the film's editor Maryann Brandon told Huffington Post on Jan. 2. "And I felt it should, and [director J.J. Abrams] agreed with me, and other people who saw the film agreed." 
Brandon knows that the kiss, and the relationship in general, isn't everyone's cup of tea. But for her and Abrams, that kiss was meant to be. "I know it's not for everybody," she said. "I know there will be people who wish they hadn't, but this is a film that was never going to please everyone, and I think that the reviews are kind of reflective of that. The things that certain people love, other people hated. And that's the phenomenon of Star Wars."
Brandon calls the film "fan service"
And to a certain extent, the whole movie was "fan service." Brandon said there was no winner in the end, because there will always be some fans that don't like what they chose to do with the movie. "Look, sure, it's fan service and if you didn't service the fans, it would be: 'Oh, he didn't go along with the history of Star Wars and what it all means,'" she told The Rough Cut podcast on Dec. 23.
Just like that kiss was a service to Reylo fans, Ben's death and Rey taking the Skywalker last name was a service to maybe another group. Or a service to the story of Star Wars in general. "[Ben Solo] got his redemption, I think, in a lovely way," Brandon told Huffington Post. "And right after he disappears, [his mother] Leia disappears. I'd like to think that they're together."
Rose Tico wasn't in it as much because of all the other characters involved
A big criticism the film received was the lack of screen time given to Rose Tico, played by Kelly Marie Tran. While a lot of people said it was a bad response to the toxic harassment Tran received after The Last Jedi, Brandon insists that it wasn't about that. "There were a lot of characters in the film, and because J.J. wanted to make this film about a journey of the three main friends and then Rey's conflict with Kylo Ren, it became very hard to service a lot more characters," Brandon said.
"She's an important character in the Resistance, and we tried very hard to show that in the film, and I think we did, but the film just really couldn't handle much more character stories," she continued. Brandon said that they "all love Rose" which is why she's included in the final battle and the camera cuts to her a few times there. 
As the final film in a saga as big as Star Wars, complaints are to be expected. Everyone has their favorites, and the Force is strong with whichever one that might be for you.