It's Official: Dwayne Johnson and Emily Blunt Will Return for a 'Jungle Cruise' Sequel
Disney's Jungle Cruise passed the coveted $100 million box office mark between August 27 and 29. Now, an exclusive report confirms that stars Emily Blunt and Dwayne Johnson are already on board for a sequel. 
'Jungle Cruise' just reached a box office milestone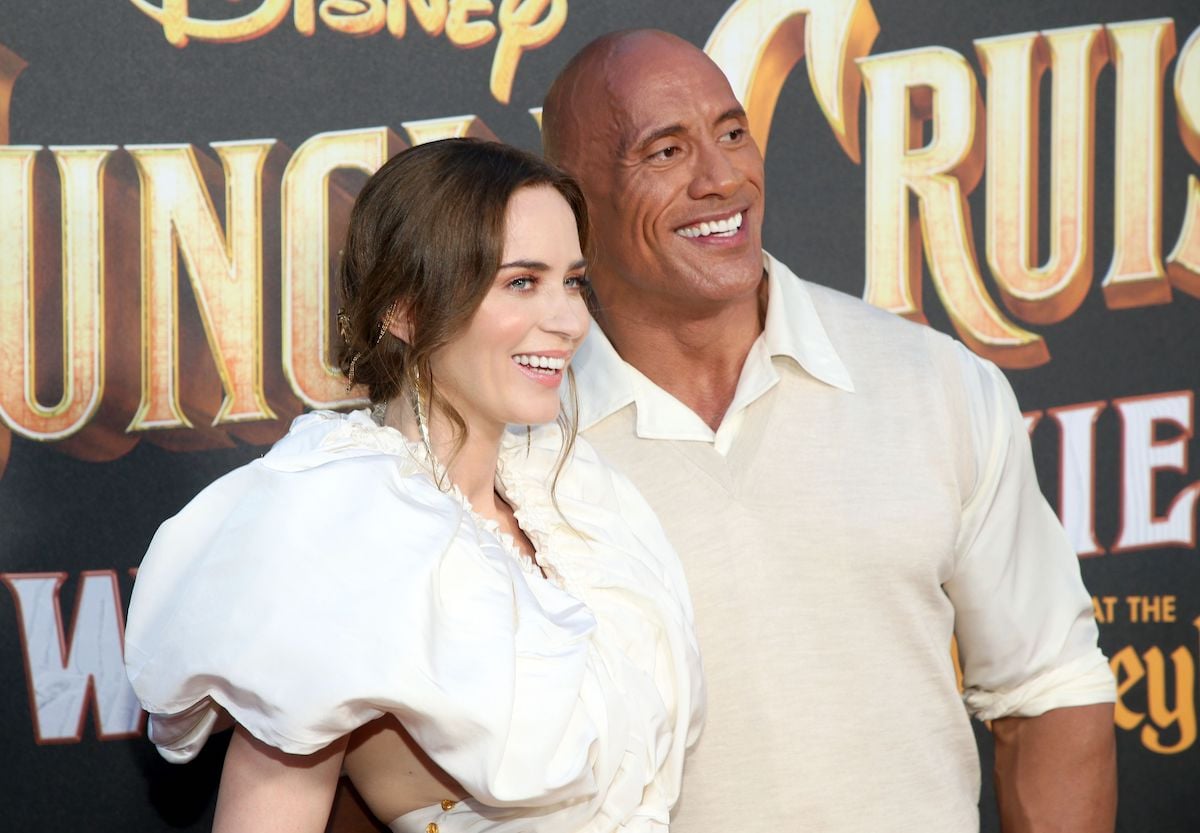 On August 30, The Hollywood Reporter confirmed in an exclusive report that with the milestone $100 million in box office sales, Walt Disney Studios would indeed be moving forward with a sequel to Jungle Cruise. 
The movie's ultra-likable star duo Emily Blunt and Dwayne Johnson will reprise their roles. Blunt plays Lily Houghton, and Dwayne Johnson plays Frank Wolff. 
THR reports that co-writer Michael Green; producers John Davis, John Fox, Beau Flynn, Hiram and Dany Garcia, and Dwayne Johnson; and director Jaume Collet-Serra are all expected to return for the next adventure. 
The movie was released July 30, 2021, in theaters and through Disney+ Premier Access. It pulled in more than $65 million in sales in its first three days between the two. 
By August 30, Jungle Cruise was dominating the competition with over $100 million in sales. 
Disney's theatrical-plus-streaming releases are currently under scrutiny 
Due to a breach-of-contract lawsuit filed by Scarlett Johansson over a similar release for Black Widow, Disney's practice of offering streaming options alongside theatrical releases is currently under scrutiny. 
Johansson claims that the studio shorted her up to $50 million by "cannibalizing" box office sales with a simultaneous streaming release on Disney+ Premier Access. Her legal team says that her contract was based largely on physical box office performance. 
Disney is pushing back on the lawsuit and attempting to move it to closed-door arbitration. But the court action has brought the issue to the forefront and forced a discussion on how theaters will survive if direct-to-streaming releases continue — and whether the move was inevitable given the pandemic conditions under which it was released. 
The case is ongoing. 
Dwayne Johnson thanked fans for helping 'Jungle Cruise' reach the $100 million
In any case, the strategy seems to have worked out beautifully for Jungle Cruise, which is already becoming a Pirates of the Caribbean-style franchise. 
Dwayne Johnson made a shirtless appearance on Instagram to thank fans for their support of the Disneyland ride-based movie, saying that the film had become the biggest global family blockbuster of the year. 
"Just swoopin' in to say THANK YOU for another great weekend at the box office for JUNGLE CRUISE," wrote Johnson, alongside a video from inside a gym. 
"Given the givens, our box office numbers have been fantastic as you guys are pushing us over $100M here in the US alone and you've already made JUNGLE CRUISE the biggest family blockbuster of the year worldwide!!! THANK YOU." 
Johnson continued with a pitch for home-viewing, saying that it was important to make sure that everyone had "comfortable" options for viewing the movie during the pandemic. 
"And JUNGLE CRUISE is also available right now in your living rooms on @disneyplus because as you guys know ~ I'll always provided options for you and your families to enjoy my movies however you're comfortable during this challenging pandemic," Johnson continued. "Your families come first. Love & appreciate you and GO JUNGLE CRUISE." 
Jungle Cruise as it is now almost didn't happen. Emily Blunt very nearly turned down the role of Lily Houghton, but Johnson lured her back with a video. The two, now fast friends, seem to have officially parlayed that chemistry into a lucrative franchise.