It's Official: Tom Holland Will Star in Fred Astaire Biopic
Tom Holland will star as screen legend Fred Astaire, Variety reported on December 5, 2021. The Spider-Man actor confirmed that he will portray the Funny Face and Swing Time star in a biopic produced by Sony. Here's what we know so far. 
Tom Holland told reporters that he hasn't read the Fred Astaire screenplay yet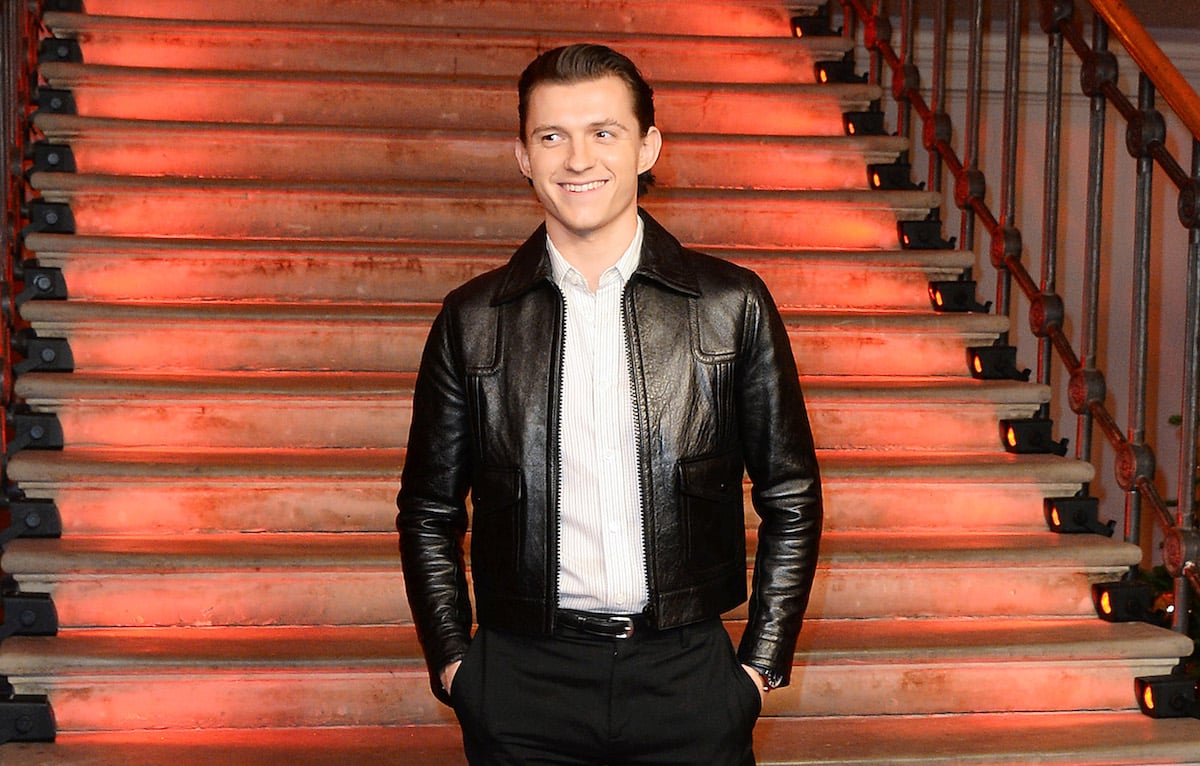 Holland did confirm that he accepted the role at a London event for Spider-Man: No Way Home. 
"The script came in a week ago," Holland said. "I haven't read it yet; they haven't given it to me."
However, the actor reportedly told the AP that producer Amy Pascal has seen the script. "She facetimed me earlier," Holland reportedly said. "I was in the bath. And we had a lovely facetime, but I will be playing Fred Astaire."
Pascal also produced Greta Gerwig's Oscar-nominated adaptation of Louisa May Alcott's novel Little Women in 2019. 
Additionally, she produced Spider-Man: Into the Spider-Verse and Venom in 2018, The Post in 2017, and an inexplicably controversial version of Ghostbusters in 2016. More recently, she produced Spider-Man: No Way Home and Venom: Let There Be Carnage, both in 2021. 
Spider-Man: No Way Home hits theaters on December 17. 
Holland has stage experience
Holland is no stranger to the type of performing Fred Astaire excelled in. According to Variety, Holland starred in Billy Elliott the Musical in London from 2008 through 2010. For the uninitiated, Billy Elliott tells the story of an 11-year-old boy who finds solace and joy in ballet. 
But first, he must fight the prejudices of his coal-miner father, who objects to his son's pursuit of the art. The musical is based on the highly acclaimed 2000 film, which starred a young Jamie Bell in the title role. 
Jamie Bell is also starring in a Fred Astaire film 
In an odd coincidence, Bell is also starring as Astaire in an upcoming Amazon Studios/Automatik movie. That project stars Margaret Qualley as Ginger Rogers and will reportedly follow their legendary career as a dance couple. 
According to Wikipedia, Fred Astaire's matchless career as a singing and dancing star and choreographer spanned decades in old Hollywood and gained him a reputation as the greatest dancer in Hollywood history. 
He received an Academy Award nomination for 1974's The Towering Inferno and an Academy Honorary Award in 1950. 
Furthermore, a memorable performance at the 1970 Academy Awards cemented his status as one of Hollywood's greatest screen legends. Astaire was 71 years old at the time. 
There is no official word at the time of this writing on the film's title or plot specifics.