It's Paris Hilton's Fault 'Handbag Dogs' Became an Actual 2000s Trend
These days, Paris Hilton has been grabbing headlines not for outlandish behavior but for confessions about her past. Between explaining that the character she has been portraying was simply a persona she put on to handle her own traumas and laying bare her memories of serious abuse, the Hilton we see today is a far cry from the one that rose to fame two decades ago.
Even so, that character she created had a massive influence on pop culture, and her impact on the landscape of reality TV still ripples out into today's social media stars. One trend that can be linked directly to Paris' rise to fame is that of "handbag dogs." It sounds too ridiculous to be true, but Hilton really did influence a generation — or at least a particular subset of it — to carry around living dogs like accessories.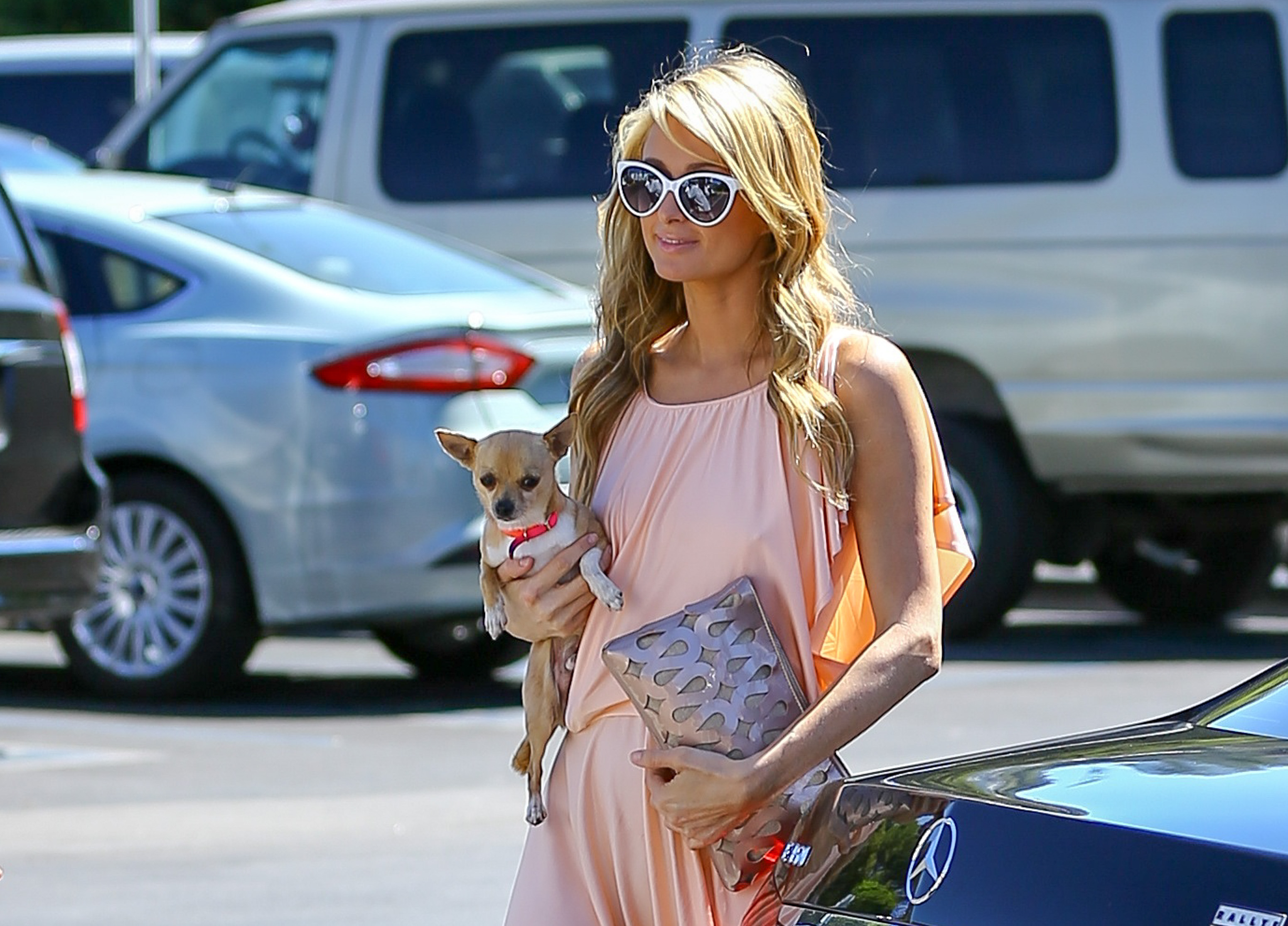 Paris Hilton was a reality TV socialite 
Hilton was born into extreme wealth. The heiress of the Hilton Hotels franchise, her entire life was firmly situated in the lap of luxury, and she was used to rubbing elbows with the elite from an early age.
These connections helped Hilton land a gig as a model from an early age, and that work segued seamlessly into her time spent as a club promoter. She made big bucks — and plenty of flashy headlines — for simply showing up at nightclubs and events. 
Around this time, Hilton befriended Kim Kardashian, who was also an up-and-comer on the fledgling reality TV scene. The pair were often spotted together, and as Hilton began appearing in her reality TV series The Simple Life, Kardashian was often labeled as her "assistant" — though Kardashian disputes that was her actual role.
What's clear, however, is that the two women were each poised to take advantage of a new kind of influencer culture. 
'The Simple Life' helped spark trends
It was another close friend who became closely linked to Hilton as she rose to fame. She and BFF Nicole Richie starred in The Simple Life, a reality TV series that premiered in 2003 and ran for five seasons.
The premise of the show was that Hilton and Richie — famously rich party girls who had always lived a life of luxury — would voluntarily give up access to their considerable wealth, travel the country, and take on odd jobs to earn cash. In other words, they would be living "simple" lives in comparison to what they'd left behind. 
While the show's premise may have provided an appreciation for blue-collar labor, it coincided with a rise in Hilton and Richie's fame that made their unachievable lifestyles even more appealing. Their clothes, hairstyles, and speech patterns all became trendy. 
Paris Hilton sparked a canine-related trend
Hilton's ability to start a trend is undeniable. In the podcast Even the Rich, the hosts talk about how Hilton's unofficial endorsement of Juicy Couture helped the brand gain traction with other celebrities and go on to become a fashion trend.
Another trend that Hilton helped spark — even if it was accidental — was the use of tiny dogs as a sort of fashion accessory themselves. 
Hilton was frequently seen with a Chihuahua in tow. As ABC News reports, Her beloved pet Tinkerbell — who sadly died at the age of 14 in 2015 — had a ubiquitous presence in the many shots paparazzi grabbed of Hilton as she rose to fame.
The tiny pup often accompanied the heiress tucked into a fashionable handbag, and soon the trend of acquiring dogs small enough to tote around town was spreading fast.
The trend has finally gone out of fashion, and many dog lovers are sighing in relief. As The Guardian explains, puppies purchased for the primary purpose of fitting into a purse soon found themselves — literally — outgrowing the role.
As the trend wound down, many tiny pups found themselves dumped at rescue centers — a good reminder to us all that dogs are likely going to outlive fashion trends and maybe shouldn't be at the center of them.