It's 'The Biggest Loser' Season Finale! – Trainer Steve Cook on Who Surprised Him Most This Season
Don't miss 'The Biggest Loser' finale tonight. In the meantime, catch up with show trainer Steve Cook and his thoughts on the contestant that surprised him the most this season.
The Biggest Loser's season finale has arrived. Tonight at 9:00PM EST, a new Biggest Loser will be crowned, on USA!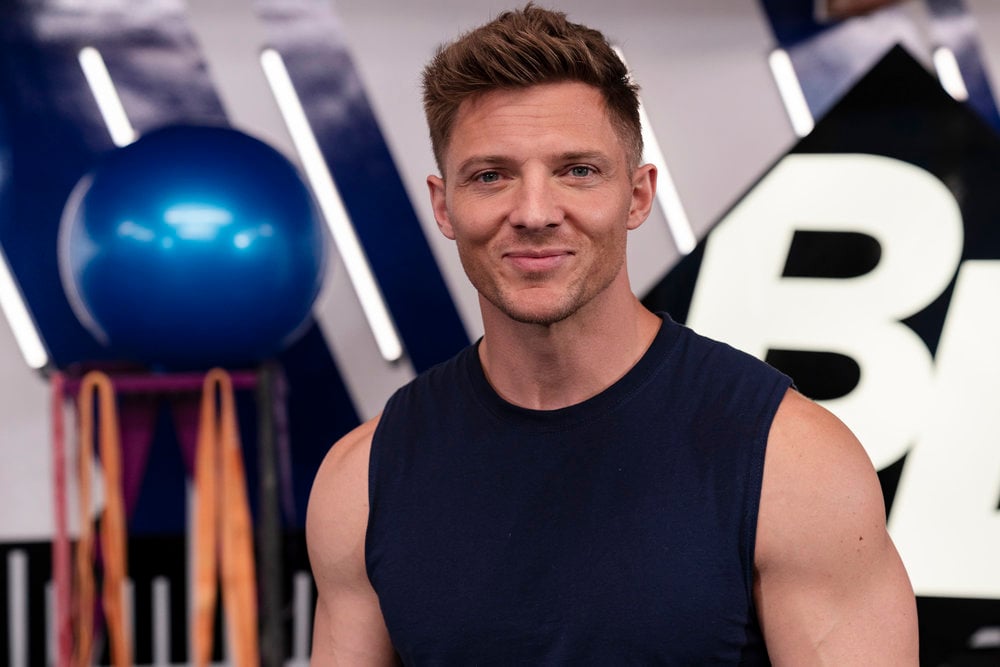 Steve Cook, one of the competition's trainers, took some time to chat with Showbiz Cheat Sheet about this reboot season, which contestant he was most impressed with, and the situation he would revisit if he could.
Cook's rewarding experience on 'The Biggest Loser'
Cook has been a trainer for quite some time and working with contestants who are starting at such high starting weights was a natural progression for him.
"In the previous seven years of working with people, I had my fair share of people who were overweight. . . I helped my dad lose eighty pounds."
"This experience was unique in that everybody was really needing this to put years back on their lives. In that regard, it's been much more rewarding as a trainer."
The contestant that surprised Cook the most
Now that the season is drawing to a close, we were curious to know which contestants impressed the former fitness model the most since the start on Jan. 28.
"You know, it was really at different points during the show that I think every contestant surprised me."
There was one contestant, however, who impressed Cook with her determination. Teri Aguiar broke her ankle in the sixth week of the competition during a mud challenge. She felt her ankle snap and was immediately whisked away to a hospital.
By the end of the episode, it was assumed she would go home to recuperate. Instead, Aguiar stayed, showed up at the weigh-in at the end of the episode and continued losing weight.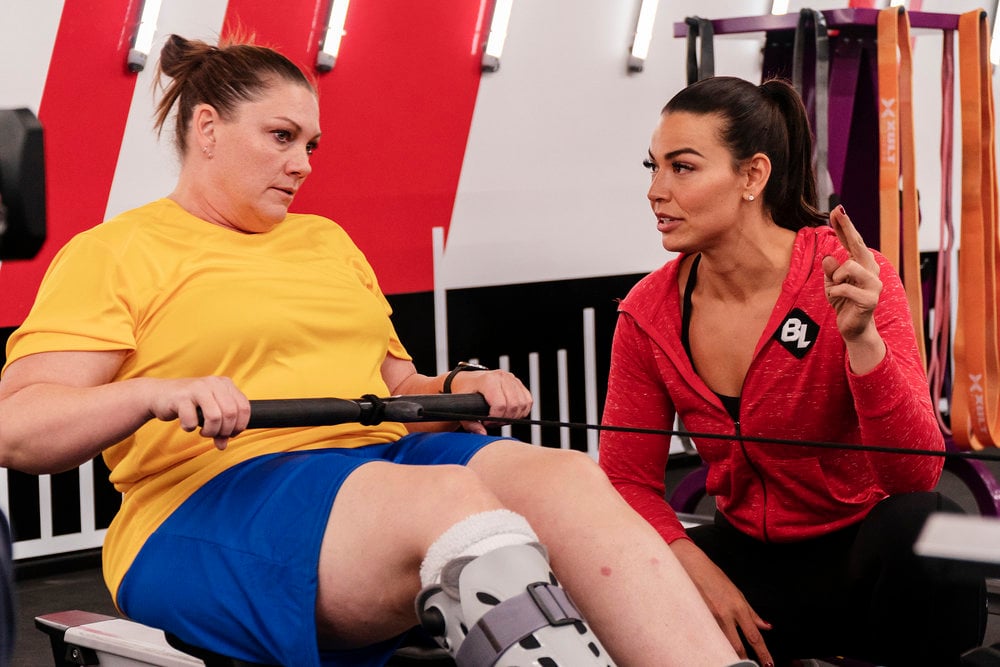 "I think the most surprising thing for me all season long was Teri (Aguiar) with that fracture and still continuing. To me, I never would have thought that you could lose the amount of weight she would have needed to lose to stay on the show week in and week out after breaking that bone."
"When it first happened, I thought, 'Such terrible luck. She'll have to go home now.' But it's a real testament to her mental toughness that she was able to not only stick around that week but even after." 
What Cook wishes he could do differently
In considering our question as to whether he would have done anything differently, Cook discussed Week One's eliminated contestant, Robert Richardson, who was considered a favorite to make it all the way through the competition and even to win the whole thing. 
"[L]osing Rob that first week . . . he lost thirteen pounds. He lost the most weight on our team but ratio-wise, because he also weighed the most, he ended up going home and I really would have liked Rob to have stuck around."
"I think he's an extremely hard worker with a great mindset. I felt like if there was anyone that I really wish I could go back and have another week with, it would be Rob."
Opening up about his own body image issues and helping contestants start to heal
Cook has revealed in the past his own body image struggles. It's to his credit that he is willing to share his own challenges and setbacks. For him, sharing these struggles with contestants allowed them to know they were free to do the same.
"For me, I just really wanted to get right off the bat any guilt, self-doubt [out of the way]. I just wanted to let them know that everyone has that. It's normal to second-guess yourself. We're all our own toughest critics."
"And all of a sudden talking about those. . .  it became a very safe space for people to really open up and in doing so, start to heal."
It's been an exciting run this season. Regardless of who takes home the title, these are twelve lives that have been changed positively and permanently, thanks to The Biggest Loser.
Catch 'The Biggest Loser' Season Finale tonight at 9:00PM EST on USA