What Ivy League School Did John Krasinski Graduate From?
Producer, screenwriter, and actor John Krasinski has earned acclaim for his work in projects ranging from dramatic films to comedic TV shows. From The Office to A Quiet Place, Krasinski has made his mark as a versatile everyman capable of tackling nearly any role. The actor has made headlines for his work as well as his marriage to fellow performer Emily Blunt. But in his downtime, Krasinski prefers to avoid the spotlight.
A fan favorite, he also has had a world-class education. He even graduated from one of the finest Ivy League schools. 
When was John Krasinski born?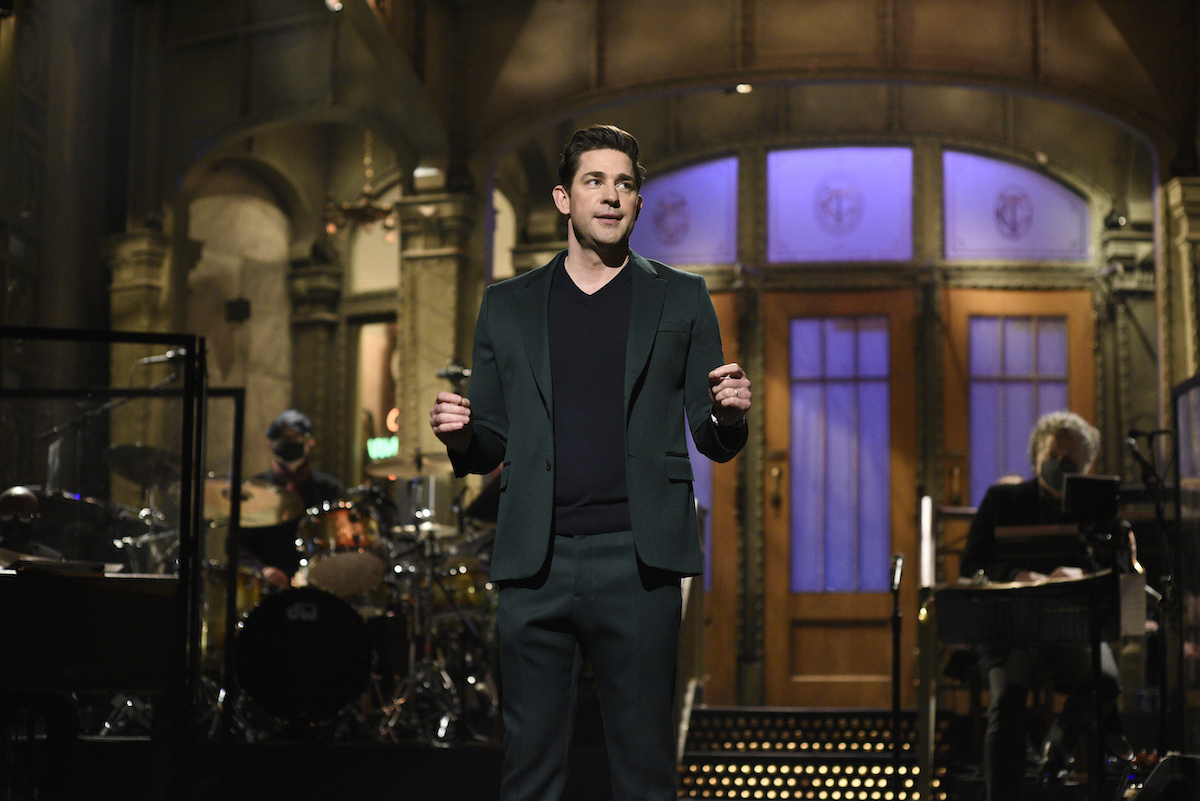 John Krasinski was born in Boston in 1979. The youngest of three children, he began acting when he was a child, appearing in stage productions in the sixth grade. In middle school, Krasinski met B.J. Novak, his future co-star in The Office. They two remained close friends throughout adolescence. Krasinski graduated from high school in 1997 and began college shortly thereafter. 
What Ivy League school did John Krasinski attend?
In a 2018 interview with Wired, Krasinski answered one of the web's most-asked questions: Where did he go to college? He admitted, "I was lucky enough to go to a school that I adore … It changed my whole life — Brown University, in Providence, Rhode Island."
At Brown, Krasinski studied English. He graduated in 2001 as a playwright with the honors thesis "Contents Under Pressure." During his time at Brown, Krasinski became involved in sketch comedy, performing with the group Out of Bounds. He was also active athletically and coached youth basketball. Of his various school interests, acting stole Krasinski's heart. So, after he graduated, he dove deeper into acting by enrolling in the National Theater Institute in Waterford, Connecticut.
What is his best-known role?
During the earliest years of his acting career, John Krasinski appeared in various TV commercials. He also acted in off-Broadway plays and guest-starred in a few TV shows. But in 2004, Krasinski got his big break when he landed the part of Jim Halpert in the comedy series The Office. He starred on the show until 2013 and even produced and directed episodes.
Later, Krasinski recalled how The Office changed his life. "I was a waiter when I got that job," he told IndieWire. "I was 23 years old, and after the pilot, I went back to waiting tables because I was sure nothing was gonna happen with it. We all came into it with that vibe. I remember that none of us had done anything huge."
The series certainly opened doors for Krasinski, both personal and professional. In the years after his role on The Office, Krasinski starred in movies such as Aloha, A Quiet Place, 13 Hours: The Secret Soldiers of Benghazi, and Detroit. He has proven himself a world-class actor and director, earning many honors, including a nomination for the Critics' Choice Movie Award for Best Original Screenplay for his directorial debut, A Quiet Place.
These days, Krasinski is working harder than ever, and it seems clear he attributes at least some of his success to the education he received at Brown University two decades ago.