J-Hope of BTS Will Headline Lollapalooza 2022
On June 7, it was announced that J-Hope of BTS will headline the last day of the music festival Lollapalooza.
Lollapalooza 2022 will be held in Chicago from July 28 through July 31. On June 7, it was announced that J-Hope of BTS will headline Lollapalooza. The BTS rapper will perform on the last day of the annual music festival. After J-Hope's upcoming performance was announced, the rapper shared his excitement for Lollapalooza on Instagram.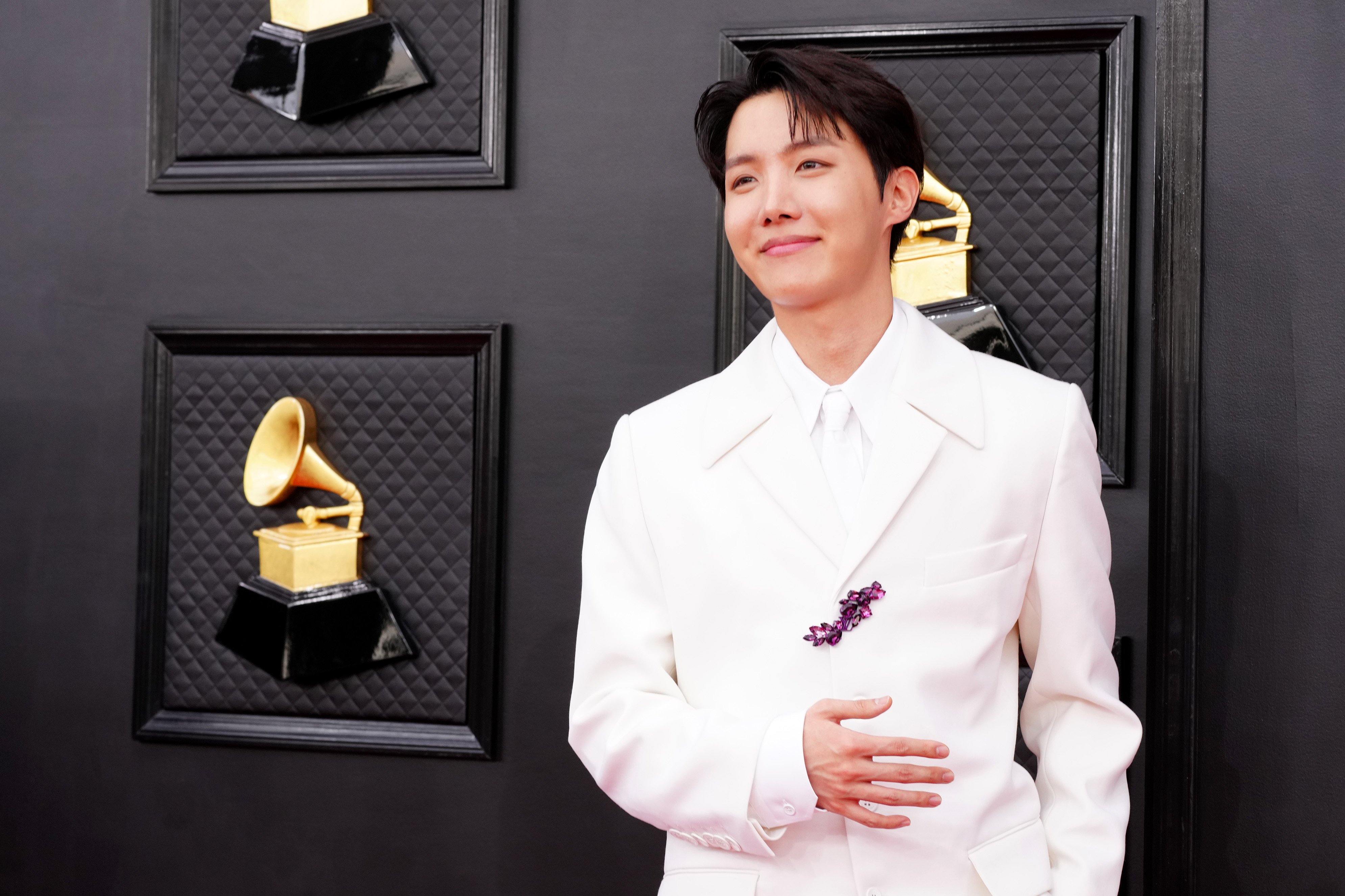 BTS' J-Hope will headline at Lollapalooza
On June 7, Lollapalooza announced J-Hope as a headliner for the upcoming music festival. J-Hope will perform on July 31, the last day of Lollapalooza 2022.
According to a press release, J-Hope "will headline Lollapalooza 2022 with a spectacular festival-closing performance on the main stage Sunday, July 31. His performance will make history, cementing him as the first South Korean artist to ever headline a main stage at a major U.S. music festival."
After J-Hope's headlining slot was announced, the BTS rapper posted about the news on Instagram.
On Instagram, J-Hope wrote, "This is going to be my first performance at @lollapalooza It's a thrilling new challenge that I think will become a really memorable chapter in my musical history! I'm gonna give you guys a great show. Get ready to get crazyyyyyy!"
BTS fans reacted to J-Hope's news
After J-Hope was announced as a headliner for Lollapalooza, BTS fans shared their excitement on social media and speculated about the performance.
J-Hope's solo mixtape Hope World was released in 2018. Leading up to J-Hope's Lollapalooza performance, some ARMY think the rapper could release more solo work soon.
"Hobi's slot is 1 hour long, and HW1 is around 20 minutes long. Even accounting for CNS, that's not enough to fill the timenslot. So either he's performing his BTS solos too, or there's new music coming out," wrote a Reddit user.
"THIS IS HUGE HELLOOOOOO?! I wonder if it means Hope World 2 is coming soon…," a fan wrote on Reddit.
One fan wrote on Reddit, "Solo performance at a premier summer music festival was definitely not on my Bangtan 2022 bingo card!!!!!"
BTS: Jungkook Thinks the Band's Grammy Awards Rehearsal Was 'Better' Than Their Performance
BTS will release a new album on June 10
The news of J-Hope headlining Lollapalooza comes just days before BTS release an anthology album called Proof. The album will include three CDs worth of songs, including a lead single titled "Yet to Come (The Most Beautiful Moment)."
Proof will include two other new songs called "Run BTS" and "For Youth." The third CD will also include previously-unreleased songs and demo tracks.
According to a press release, "Proof celebrates the nine years of BTS' journey since their debut, and opens a new chapter upon their 10th year as artists. The new album will include various tracks that presents BTS' thoughts on their past, present and future including three new tracks."
Proof will be released at midnight EDT on June 10.