J-Hope Was Dancing Years Before Becoming 1 of Bts' Rappers
He's an award-winning artist and, according to the other BTS members, one of the best dancers in the group. Even before J-Hope was writing music for the K-pop group, this performer was dancing at an academy.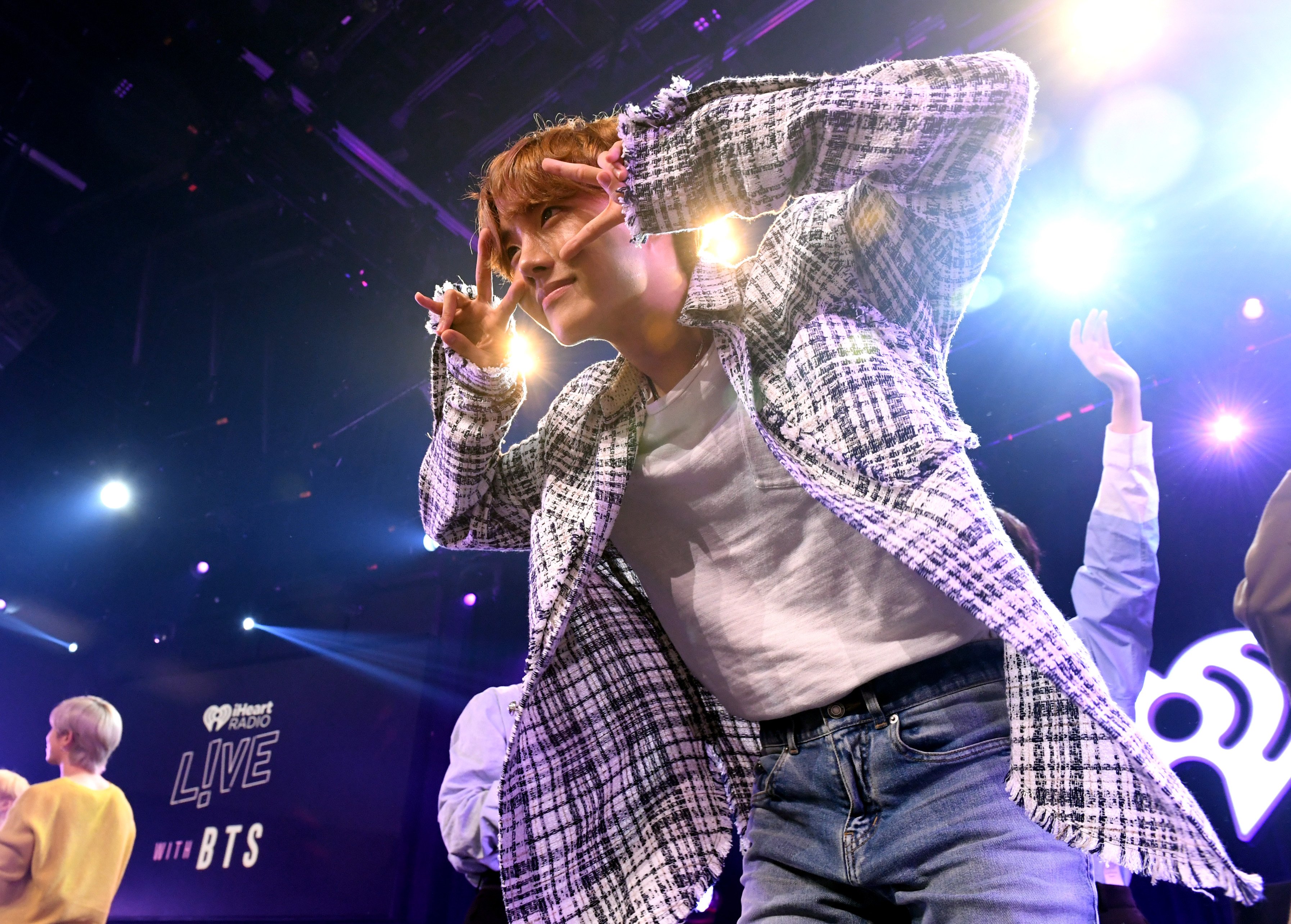 J-Hope is one of the rappers and main dancers in BTS
He's your hope and you're his hope. J-Hope is one of the rappers and songwriters in BTS, creating and performing songs like "Outro: Ego" off of Map of the Soul: 7.
When it comes to the lead dancers in this K-pop group, the members are sure to point out Jimin and J-Hope's talent. As a dancer for several years prior to joining the boy band, J-Hope's dance move extends far beyond his role in BTS.
RELATED: Why Some BTS Fans Think 'Life Goes On' Might Not Be as Popular as 'Dynamite' (and How They Plan To Get It To No. 1)
J-Hope released solo music under the same stage name
Aside from his performances with BTS, J-Hope is also the solo artist behind songs like "Chicken Noodle Soup" and "Airplane." The music video for "Chicken Noodle Soup" even sparked a dance trend on social media platforms like TikTok.
"My fantasy had always been making a music video and performing with music that I had created," J-Hope said during an interview with Time Magazine. "I also wanted to put my own story to music and share it with the world. [BTS members] RM and SUGA releasing their own mixtapes was the motivation for my own project."
"I have been and continue to be deeply influenced by them, from the day we began to where we are today, and I always thought it was awesome that they were telling their own personal stories and making music in their own styles," he continued. "I started dancing first, but felt I could also tell my story through my music."
RELATED: Is Jungkook the Last BTS Member to Create a Solo Song? Here's What We Know About 'Still With You' and the Mixtapes of These K-Pop Idols
When did J-Hope start dancing?
Prior to joining the boy band, J-Hope was a member of the underground rap and dance scene. According to Elite Daily, in 2012, the artist was featured on Jo Kwon's song "Animal." J-Hope even earned a cameo in the video for Drake's song, "In My Feelings."
As a young artist, J-Hope was taking dance classes at the Gwangju Music Academy. The same source states that this artist even earned awards for his dancing, including a 1st place win in a 2008 national dance competition.
According to Koreaboo, although it's unclear exactly when J-Hope started dancing, the idol was enrolled in the Joy Dance Academy from 10 years old to 16. However, J-Hope wouldn't be the only BTS member who took dance lessons, as Jimin was studying contemporary dance prior to the boy band's debut.
Music by J-Hope, including his mixtape Hope World, is available for streaming on platforms like Spotify and Apple Music.