J-Hope Confirms That the BTS Boys Still Have Time to Binge-Watch Netflix
What have the BTS members been doing this quarantine? Here's what one rapper in the K-pop group, J-Hope, had to say about these idols and what they do during their free time. (Spoiler alert: it includes unwinding with some Netflix.)
What have the BTS members been doing during the coronavirus (COVID-19) pandemic?
Unfortunately, the BTS members had their Map of the Soul world tour postponed due to social distancing recommendations. Still, they've been pretty busy since during this quarantine period. During one interview with CNN, J-Hope shared what these performers have been up to since releasing Map of the Soul: 7.
"We're working out, watching Netflix and learning to play instruments. I think we're doing a lot of self-development, and also just trying to stay active," J-Hope said.
"We're working on a new album. Although we cannot say for sure how concerts are going to go, we're still working very hard. Personally, I don't think I'm doing a lot of things myself," Jimin added.
RELATED: Is Jungkook the Last BTS Member to Create a Solo Song? Here's What We Know About 'Still With You' and the Mixtapes of These K-Pop Idols
The BTS members released 'Dynamite' ahead of their new album
Aside from watching Netflix, these artists have been considerably busy, working on new music and an upcoming album, to be released later in 2020.
In August 2020, just a few months after the release of Map of the Soul: 7, the boy band debuted their single "Dynamite." Within a few hours, it jumped to the top trending spot on YouTube, even landing in the No. 1 spot on the Billboard Hot 100 two weeks in a row.
The boy band even had a chance to perform it live at the MTV Video Music Awards, although they were performing remotely from Korea, not New York.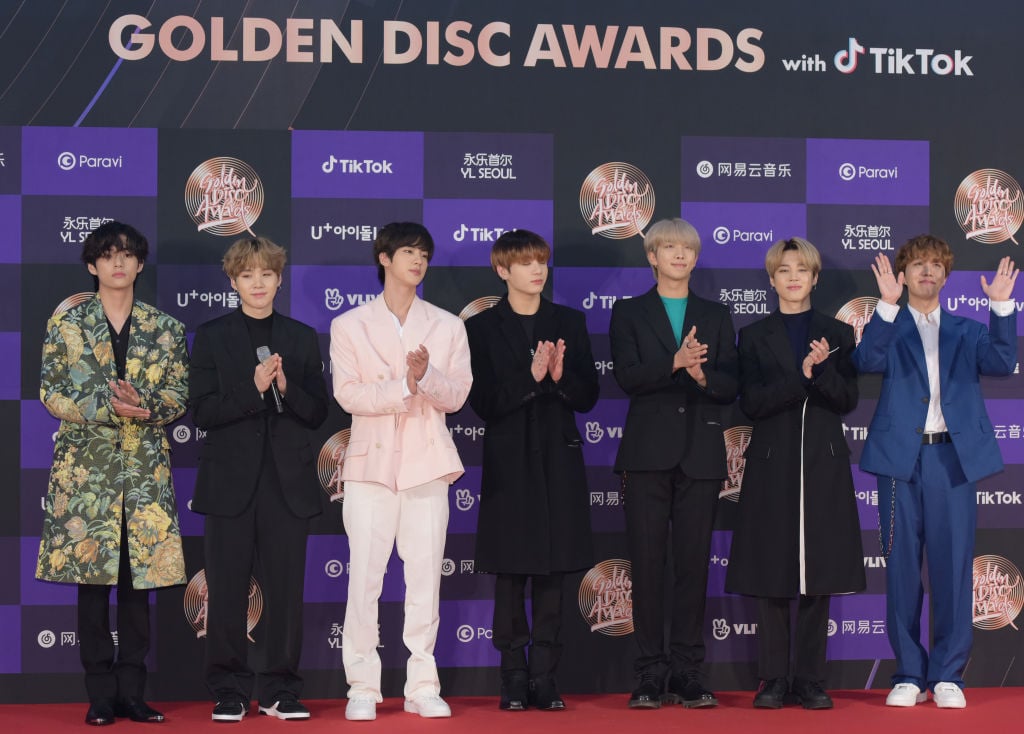 BTS also keeps up with fans on social media
Aside from writing, recording, and releasing music, the BTS performers have been connecting with fans, (socially distanced, of course,) via live streams and Twitter.
They've posted for each others' birthdays and even shared positive messages with fans. According to Suga, that was part of the reason why they wanted to release "Dynamite" early. 
"If everything went according to plan, we'd be on tour right now, but the pandemic has changed everything. So we thought about what we can do, and what we can do best at this point, in this situation. Everyone is going through such a difficult time, so we wanted to cheer them up," Suga said.
More information about future live performances will presumably be announced in the coming months. Until then, the "Dynamite" music video is now available on YouTube.
Music by BTS, including their recently released album, Map of the Soul: 7, is available for streaming on Spotify, Apple Music, and most major platforms.
RELATED: Jimin From BTS Finally Puts the 'Dumpling Incident,' Mentioned During 'The Late Late Show With James Corden,' to Rest