Is J-Hope the Only Rapper in BTS Who Sometimes Sings?
He's your hope, you're his hope. J-Hope is one of the three rappers in BTS, performing alongside RM, Suga, and the rest of the members in this K-pop group. From time to time, though, these rappers sing for their solo projects. 
Where does J-Hope's inspiration come from, for songs like "Chicken Noodle Soup?" Do any of the other BTS rappers sing? Here's what we know about the award-winning K-pop group and its members. 
J-Hope sings on his BTS solo song, 'Outro: Ego'
He's kind, lovable, and funny, but, surprisingly, J-Hope is also a pretty incredible singer. For one song off of Map of the Soul: 7, "Outro: Ego," J-Hope showed off his singing skills. He's not the first, or the last, BTS member to sing on a solo song. 
In fact, J-Hope somewhat sang for his song off of Love Yourself: Answer, "Just Dance." From time to time, though, Suga, another rapper, sings for the K-pop group.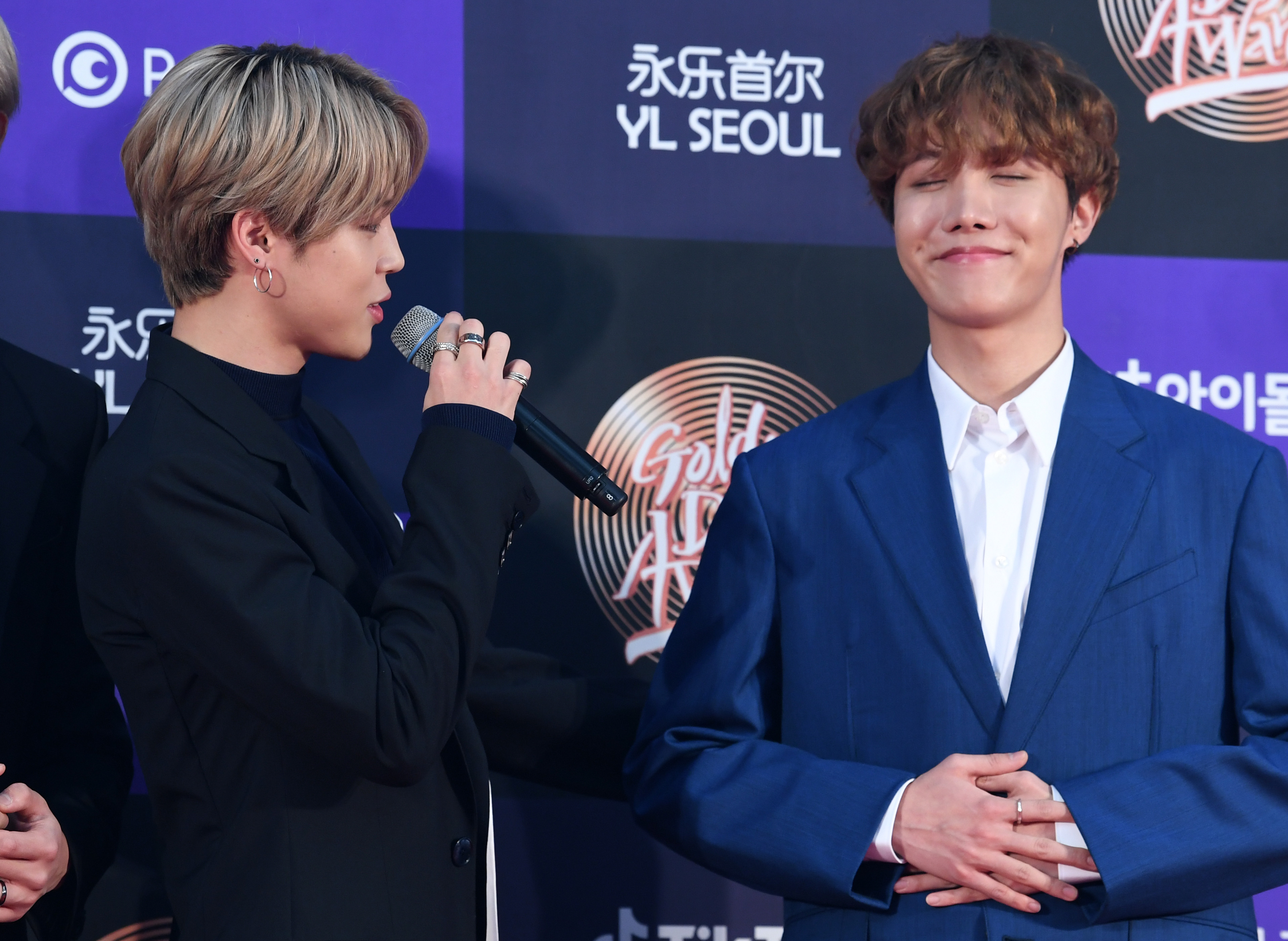 All of the BTS rappers sing from time to time
Even though they're technically the "rappers" of the group, the BTS members each rotate their role depending on the song. For Suga's solo song, "Seesaw," the idol sings, as well as raps, along with the track. 
When RM recorded a demo of Jimin's solo song, "Serendipity," he shared a snippet of the song on a live stream. The recording included RM singing Jimin's part, some fans sharing their love for this idol's singing voice. 
J-Hope raps and sings for his solo music, including his mixtape, 'Hope World'
He's pretty much rapping, singing, and dancing for BTS full time. Somehow, though, J-Hope finds time to work on solo projects, even releasing a mixtape, titled Hope World, during 2018. Most recently, J-Hope collaborated with Becky G for their version of the song "Chicken Noodle Soup." 
With its success and the three languages featured in the song, fans noticed the impact of other artists on J-Hope's music. The idol further elaborated on his solo music during an interview with Time Magazine. 
"I'm going to do this kind of rap in this kind of genre" kind of thinking when I work. I went with and got my beats from what appealed to me, what drew me in and what felt good," J-Hope said during an interview while discussing his influences for Hope World.
"The way I work is very on-the-spot flow, and I write the rap and the music as I feel them coming. I drew inspiration for this mixtape from artists like KYLE and Aminé," he continued. "I also have to mention the heavy influence of Joey Bada$$. These are all artists I highly respect, and I'd love to do projects with them in the future."
Fans can see BTS on the now-postponed Map of the Soul world tour. Until then, music by J-Hope, including the song "Chicken Noodle Soup," is available on streaming platforms like Spotify and Apple Music.