J-Hope and V of BTS Are Almost the Same Height
Each of the BTS members are unique, and that's what makes the K-pop group so special. When it comes to height, though, two of the BTS members are pretty comparable. Here's what we know about the performers in this award-winning boy band. 
RM is the tallest member of BTS
There are seven members of the award-winning K-pop group BTS. Out of those seven, the tallest is one of the rappers, RM, (real name Kim Namjoon.) According to K Profiles, RM is 5 feet 11 inches tall. 
Not only is RM the tallest member of BTS, but he's also the leader. Because he's fluent in English, this idol often translates for the rest of the members, sometimes answering questions on behalf of the other performers.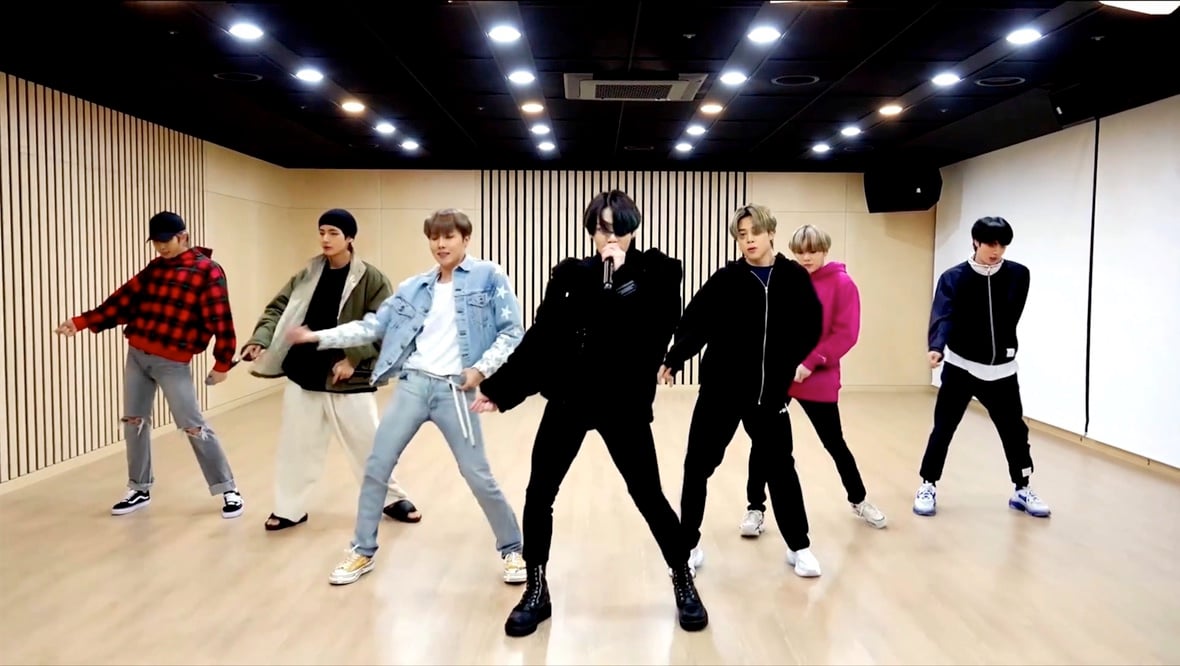 J-Hope and V are almost the same height
A few other BTS members are just a little bit shorter than RM. Although these two performers have very different roles in this K-pop group, J-Hope and V are both on the taller side, when it comes to the BTS members. 
According to K Profiles, J-Hope and V are basically the same height, coming in at 5 feet, 10 inches. These members are still a few months apart in terms of their age. V and Jimin were both born in 1995, which makes sense for their subunit name, "95s," established after their collaboration on "Friends." 
J-Hope is one year older, being born in 1994. While both J-Hope and V dance as members of this group, J-Hope is a rapper in BTS who sometimes releases solo music. (That includes the mixtape, Hope World, and the single "Chicken Noodle Soup.") 
V is a singer, who released the solo song "Winter Bear," performed entirely in English. Jin, a singer and the oldest member of the K-pop group, is also pretty close in height to these two idols. The same website reports that Kim Seokjin is about 5 feet and 10 and a half inches tall. 
Who is the shortest BTS member?
He's a talented singer and dancer, breaking Spotify records with songs like "Serendipity" and "Filter." At only 5 feet 8 inches tall, though, Jimin is the shortest member of BTS. In fact, for one video, Jimin shared a secret behind the group's performance of "Dionysus." 
For this song, the idols start off sitting behind a table. To make it look as though Jimin is a similar height to the other members of BTS, he sits on his leg.  
Fans can see these K-pop idols in person, along the now-postponed Map of the Soul tour. Music by BTS, including the single "Stay Gold" and Map of the Soul: 7, is available for streaming on platforms like Spotify and Apple Music.