J. Jonah Jameson Will Alter the SUMC in 1 Vital Way: MCU Mimicry via 'Spider-Man?'
See how the Sony Marvel Universe plans to use 'Spider-Man' character J. Jonah Jameson to emulate the MCU's approach to storytelling. Full story here.
J. Jonah Jameson is back in Spider-Man's web, and J.K. Simmons has effortlessly hopped back into character as the Daily Bugle's well-known and oft-hated (proof he is superb in the role) Editor-in-Chief. While the move may have felt like a gimmick to some — a decision designed to amuse and surprise fans — there's more than meets the eye when it comes to the character's reintroduction.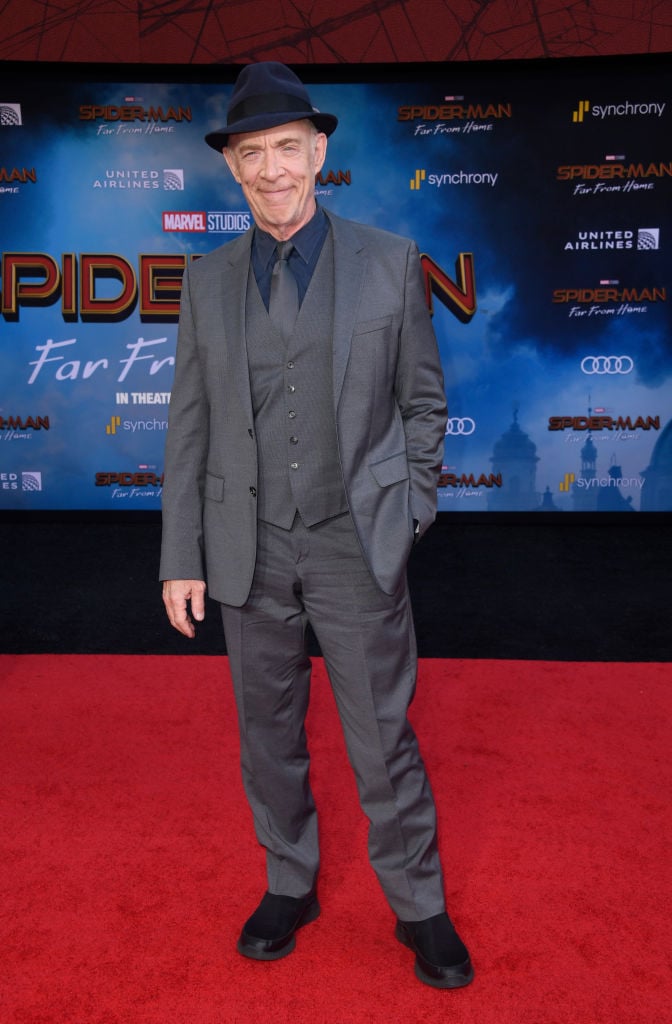 Appearing in Spider-Man: Far From Home to label Spider-Man as a "psychopath wielding powers he has no right to possess," Jameson only appeared for a brief instant, yet that brief instant is just the beginning of a role destined to carry a great deal of narrative weight in the Sony Universe of Marvel Characters (SUMC).
Recent reports indicate that J. Jonah Jameson will serve a greater purpose to the SUMC — in terms of his relationship to its expansion plans — than the character retained in previous Sony iterations. Sources close to We Got This Covered provided the latest scoop. 
What's the plan for J. Jonah Jameson moving forward? 
Based on what We Got This Covered has heard, J. Jonah Jameson is slated to feature prominently in both the Marvel Cinematic Universe (MCU), appearing again in Spider-Man 3 and the SUMC. 
His character will allegedly be the Nick Fury of the Sony Marvel world. However, this does not mean Jameson will become the same Avengers assembling man who is unafraid of danger and relentless to a fault; rather, he will serve a similar purpose Nick Fury serves to the MCU. He will be the "connective tissue," as WGTC explains, bringing characters together — like Morbius, Venom, and Spider-Man via momentary cameos and news bulletins — who would otherwise fail to fight side-by-side or across from one another on the silver screen. 
The information comes from the same sources who knew Kevin Conroy would be playing the Kingdom Come version of Batman in Crisis on Infinite Earths and that Diana would don her Golden Eagle armor in Wonder Woman: 1984 (both of which have since been confirmed). While all insider reports should be taken with a grain of salt, this one does make a great deal of sense. Marvel can thank much of its success due to the fact that its many superheroes fight together (or against one another) in grand mash-ups. 
Taking a page from the MCU's notebook 
The interconnected aspect of the MCU is what draws many viewers in — the characters develop in-tandem and the human exposé at the core of the story receives a chance to unfold. 
Using J. Jonah Jameson to emulate the MCU's connected feel will likely work well for Sony. Taking a page from the master's notebook is usually a solid strategy for success. However, will it feel forced?
Will Sony be patient, as Marvel was, and allow such relationships, connections, and interrelated plotlines to unfold slowly, or will Sony hurry to the finish and fall victim to the same mistakes DC made on its way to Justice League?