J.K. Rowling Just Tweeted Again – And The Woman She Defended Speaks Out
J.K. Rowling hadn't been heard from on Twitter since her mid-December tweet that caused many to label her as bigoted and transphobic. The Twitterverse reaction to the Harry Potter author at the time was swift. Not only were there tweets angrily responding to her message, but there was overall outrage on the Internet.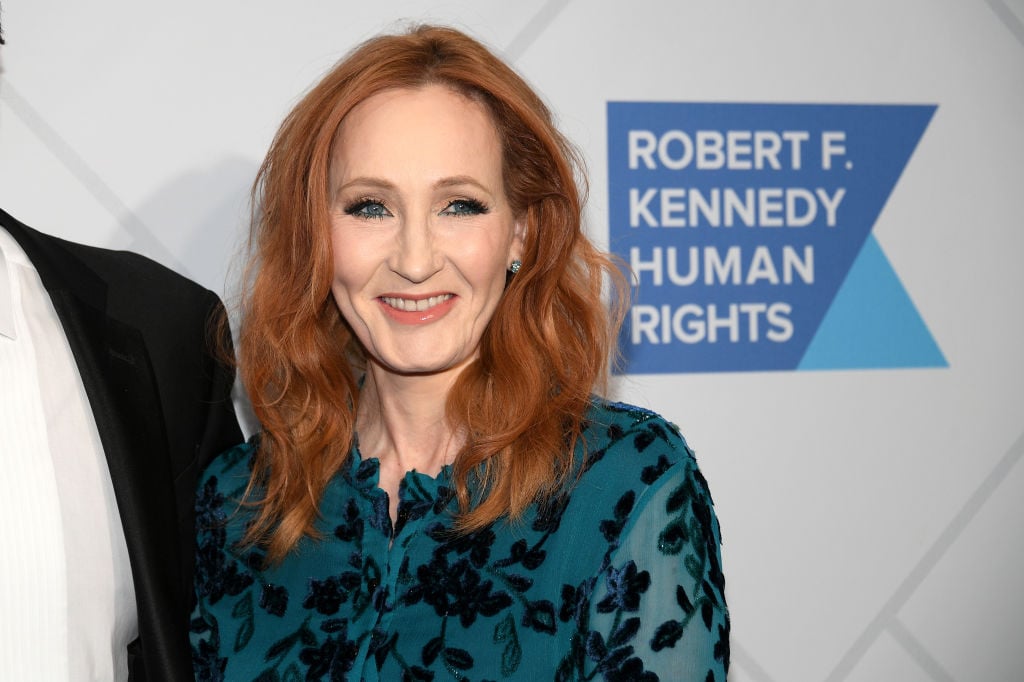 Find out what her most recent tweets have been saying and what the woman at the center of the #IStandWithMaya controversy said this week about Rowling.
Rowling's controversial December tweet
In December, Rowling posted a tweet that her followers felt seemed to convey a transphobic message from the Fantastic Beasts And Where To Find Them author.
The tweet stated, "Dress however you please. Call yourself whatever you like. Sleep with any consenting adult who'll have you. Live your best life in peace and security. But force women out of their jobs for stating that sex is real? #IStandWithMaya #ThisIsNotADrill"
The "Maya" Rowling refers to in her #IStandWithMaya tweet is Maya Forstater, a UK tax professional who was fired for her tweets opposing the British government's plans to change their Gender Recognition Act, making it legal for people to change their gender.
The tweet stirred up in the very fans who had expressed an intense love of the author and her book series an equally strong sense of betrayal. For many readers, the Harry Potter series had given them as young people the freedom to be who they are. Rowling's tweet felt, to her offended fans, as though she had been pretending to support them all these years.
Maya Forstater spoke out yesterday
Forstater published a column with Medium yesterday entitled "Why J.K. Rowling isn't Anti-Trans (and neither am I)." She stated that she herself is not transphobic, and insisted Rowling is not, either. Her post repeated her case and spoke up on behalf of Rowling.
"I am not anti-trans. Like J.K. Rowling, I think people should be free to wear what they like and live as they please."
"I seek to treat people with compassion and respect, and I had said to [Center for Global Development] and at the tribunal that I would treat people politely by referring to them by the pronouns they prefer."
Rowling has not, as yet, responded to Forstater's Medium post.
Rowling's most recent tweets
The 54-year-old author was silent on Twitter from Dec. 19 until just this week, when she tweeted three times.
Her first tweet this week was on Jan. 25. It was her response to one from actor Patton Oswalt, which he posted of himself and his daughter finishing the Harry Potter book series. He tweeted, "My wife walked in 15 minutes ago and caught the last moment of a two-year journey. The look on [his daughter] Alice's face says it all. Thank you @jk_rowling."
Oswalt included video in which he's seen, bleary-eyed, with his daughter, who looked positively delighted, turning the final page of the final book in the series, Harry Potter and the Deathly Hallows.
Rowling responded, "This broke my heart, but in a good way. Love to all the Oswalts!" followed by a lightning bolt emoji (similar to Harry's signature forehead mark) and a heart emoji.
Her second tweet this week, also on Jan. 25, celebrated her alter-ego, Robert Galbraith's, completion of the fifth Cormoran Strike novel. While her tweet stayed safely on the topic of her book, her followers took the opportunity to ask her to elaborate on her final, provocative tweet from December.
One fan replied saying, "Cool. Now please rethink your anti-trans bigotry so I can consider buying anything of yours again. Or, you know, just because bigotry is wrong."
Another said, "I'd like to have a conversation about what you believe about trans rights. Not quips here but an actual conversation."
It sounds like her fans genuinely want to hear more from her and have an honest dialogue about it.
Her third and final tweet this week, on Jan. 26, quoted Hannah Arendt's work, The Origins of Totalitarianism: "…if a patent forgery… is believed by so many people, the task of the historian is no longer to discover a forgery. The forgery is being believed. This fact is more important than the circumstance that it is a forgery."
The mother of three did not clarify why she was posting this quote, but her followers, again, weren't missing the opportunity to ask her to clear the air.
One follower disappointedly said, "You come back from a month hiatus with this non-apology? You're not even going to take responsibility for your words? The older I get, the more you disappoint me."
The author doesn't seem to have replied to any of her fans' messages, so we'll have to wait and see if Rowling decides to throw open the doors and have a true open forum with them.
Until then, her tweets will have to stand for themselves.