J.K. Rowling Knew Hermione's Transformation in 'Harry Potter and the Goblet of Fire' Was Going to Fail Miserably
'Harry Potter' is J.K. Rowling's most famous work and Hermione a beloved character — but Emma Watson wasn't the same as book-Hermione.
Being the ugliest person in the movie often means that a beautiful actor is just playing ugly in a script. Be it their coming of age or a simple lapse in casting, Hollywood is filled with tales of stars and starlets getting cast as ugly ducklings despite their undeniable good looks. JK Rowling spoke about how Emma Watson got the role and quickly showed everyone that she wasn't the ugly duckling that Rowling wrote about in Harry Potter.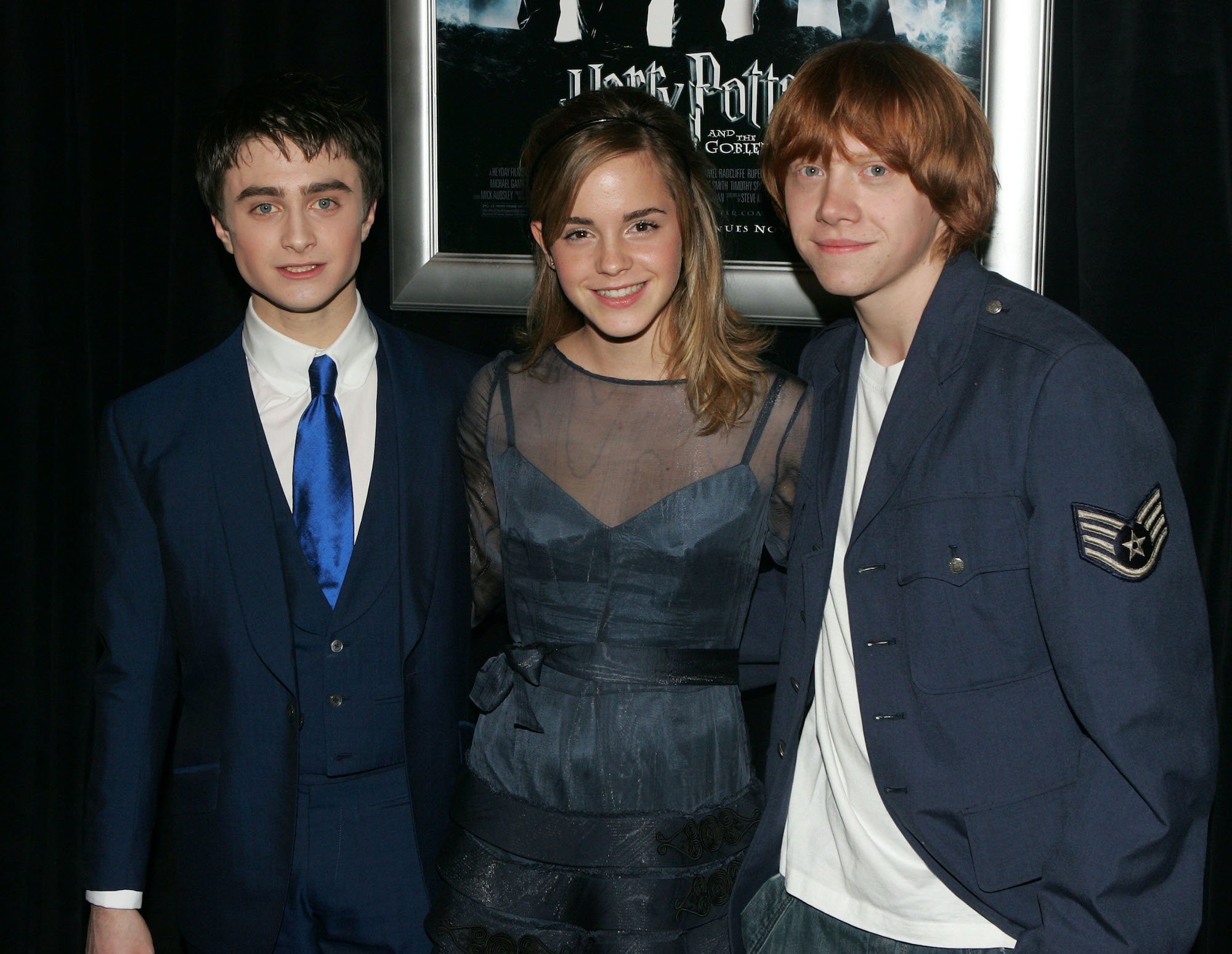 Role of a lifetime
Harry Potter was already a massive hit at the bookstores when they decided to adapt it to the big screen. However, rather than going with established child stars, they tried to look for actors who looked and acted the part. Nobody ever denied Daniel Radcliffe's look in his role as the titular character, after all. However, Emma Watson got it thanks to her acting skills and a phone call that would change her life forever. In a conversation between Rowling and Radcliffe, the author spoke about meeting Emma over the phone and casting her without seeing her in person. 
"Do you know what? It was really lucky I spoke to Emma first on the phone before I met her. Because I fell absolutely in love with her. She said to me: 'I've only ever acted in school drama plays and, oh my God, I'm so nervous I can't believe I got the part, and then she spoke for, like, 60 seconds at least without drawing breath," Rowling told her on-screen Harry, which you can watch on YouTube.
Watson was a fan of the books before she got the role. However, as she matured, Rowling realized that she was not the ugly, buck-toothed girl she described inside the novels. However, Watson had the talent to bypass this inconsistency and became a star beyond the walls of Hogwarts. 
"I just said, 'Emma, you're perfect.' And then when I met her, and she was this very beautiful – which she still is, of course – beautiful girl, I just kind of had to go 'Oh, okay.' It's film, you know, deal with it. I'm going to still see my gawky, geeky, ugly duckling Hermione in my mind," she said of the diversion.
Hermione in the books 
According to Wizarding World, Rowling didn't necessarily set out to make Hermione Granger hideous. She wanted her to be a plain girl who would not necessarily turn heads from her classmates. Her introduction in the first book describes her as a buck-toothed girl with bushy hair and a bossy voice. As puberty hits, Hermione transforms into a beautiful young woman.
Part of the explanation behind this is that Hermione has a beautiful mind that makes up for her looks. However, Watson's beauty came in handy when they needed to portray this on the screen. Fans of both books and movies have always noticed this. However, while people cannot control their appearance, they can control their performances. 
Making it work
Watson had undoubted chemistry with Radcliffe and Grint and the rest of the cast that quickly did away with any concerns. Watson played the part throughout the series. However, when it got to the big reveal that caused Ron to fall in love, the book's version made less sense, as Watson's beauty was already well-known at the time. To this day, discussions about this remain in the lexicon on sites like Reddit. 
Adapting a book to the screen is not as easy as it seems. It's impossible to encapsulate every detail that a writer puts inside perfectly. However, letting Watson grow as an actor despite her lack of resemblance shows how Rowling and the other makers made it work. Now, years after the final movie, Watson is still an A-list star. Her portrayal of Hermione is still beloved by fans across the world.