Books / Celebrity / Movies / Music
J.K. Rowling Once Rejected Michael Jackson For a 'Harry Potter' Project
Find out what 'Harry Potter' idea J.K. Rowling rejected from Michael Jackson.
A superstar is a superstar, no matter what art form they operate in. In the case of pop music, one of the biggest superstars of all time was the late Michael Jackson. He had billions of fans the world over and sold countless records.
JK Rowling, on the other hand, is certainly a superstar of literature. Besides the fact that they both tower above their colleagues in their respective fields, it may not seem as though the two of them have much in common.
They did nearly cross paths at one point, however, almost collaborating on a Harry Potter-related project. Here's the story of that rumored project, Jackson's interest in it, and why JK Rowling turned it down. 
Who was Michael Jackson?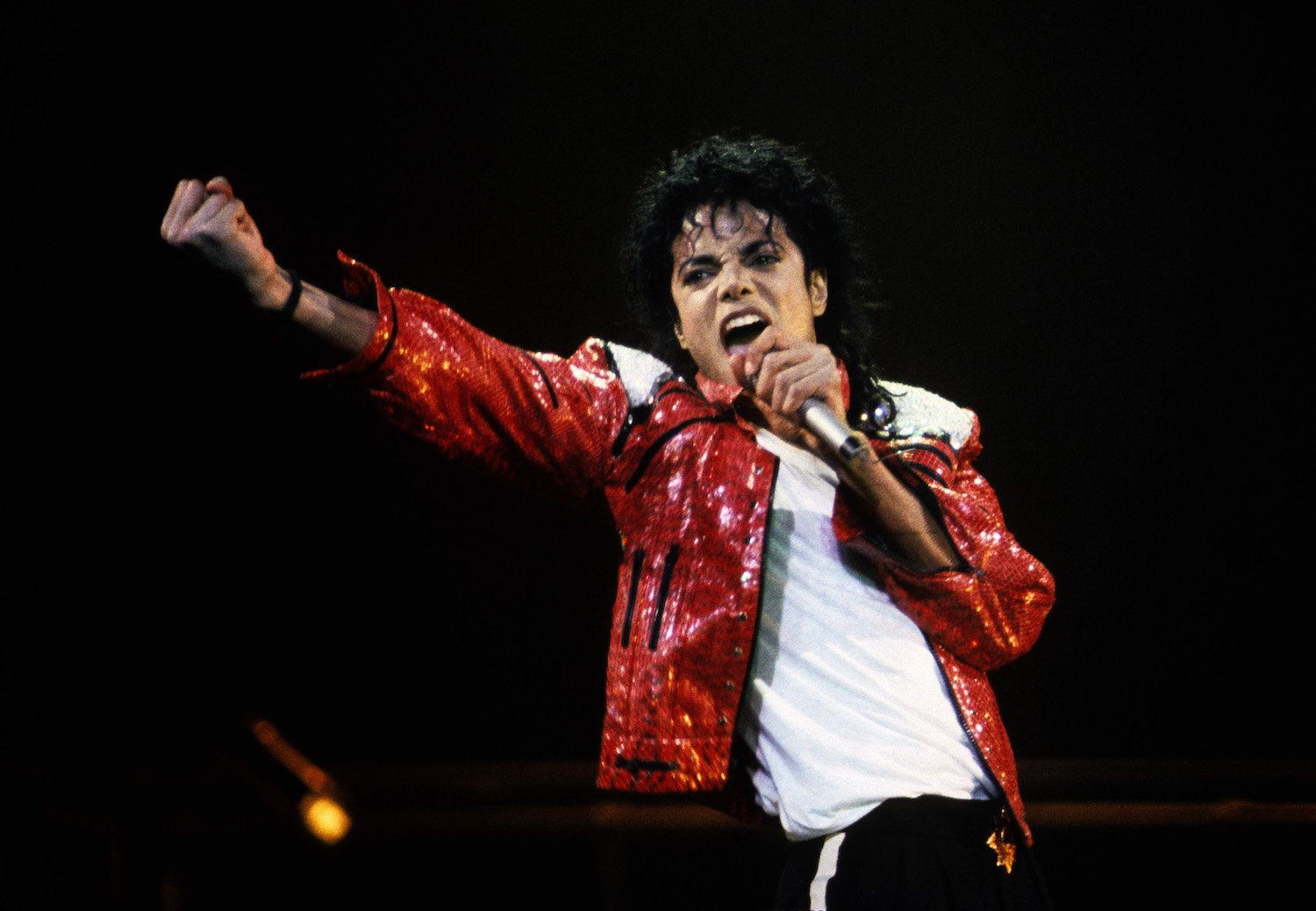 Starting off as the child frontman for The Jackson 5 alongside his brothers, Jackson eventually became the biggest musical act in the world. In the 80s and 90s he released hit after hit, including pop staples such as: 
Billie Jean
Thriller
Smooth Criminal 
The Man in the Mirror
Black or White
Beat It
Off the Wall
P.Y.T. (Pretty Young Thing)
Jackson's catalog was varied and eclectic, but he proved time after time that he was a force to be reckoned with. Jackson also received offers from plenty of other areas of entertainment looking to cash in on his fame. For example, he nearly played Spider-Man on the big screen. There was a time he nearly got mixed in with the world of Harry Potter as well. 
The musical Michael Jackson proposed to JK Rowling
BuzzFeed reported that Jackson wanted to create a musical based on the world of Harry Potter. It's unclear what that would have looked like, of course — Jackson is no longer with us and therefore unable to elaborate on a potential musical.
Regardless of its quality, however, it's hard to imagine it wouldn't have been a massive hit on Broadway and elsewhere. Jackson had plenty of drawing power late into his life. Even when he wasn't churning out number one hits, he was still a figure many people were interested in. 
Meanwhile, Harry Potter was and continues to be a worldwide phenomenon. Each movie in the series has scored big with moviegoers. It's to the point where the current films revolve around an obscure side character previously only mentioned in the books, and even those movies are big hits at the box office.
Jackson was an expert choreographer and obviously knew how to put together a hit song. Whether the musical was good or not, it certainly would have been a spectacle worth watching. So why did it never get off the ground? 
Why JK Rowling rejected the King of Pop's idea for a musical
According to the website Metro, Rowling told Oprah Winfrey that she nixed the idea of the musical. Why exactly did she do it? Rowling explained: 
"Michael Jackson wanted to do a musical. I said "no" to a lot of things. For me, I love the films, I love the books and there's elements that I love around it… like the theme park. But I only wanted to do it because I knew it would be incredible."
As far as licensing goes, it sounds as if Rowling was and is fiercely protective of the Harry Potter brand. Had she commissioned Jackson to do a musical, there's little doubt he would have retained significant creative control over the direction of it. That lack of control may have been unappealing to Rowling, who stays involved with nearly every aspect of the Potter universe. Because of this, MJ and Potter fans can only dream of what might have been.