J.K. Rowling, Rian Johnson, and Other Stars Name Five Perfect Movies
What is a "perfect movie"? Twitter took a shot answering that question this weekend, spurring off an epic discussion.
Social media can be flooded with negativity and vitriol. But every once in a while, a trending topic actually marks a celebration of things people love. Such was the case recently when #FivePerfectMovies trended on Twitter. As the hashtag suggests, the game saw users name five films they consider untouchable.
A ton of stars and filmmakers weighed in with their thoughts on the subject. Here are a few choice selections from the #FivePerfectMovies trend.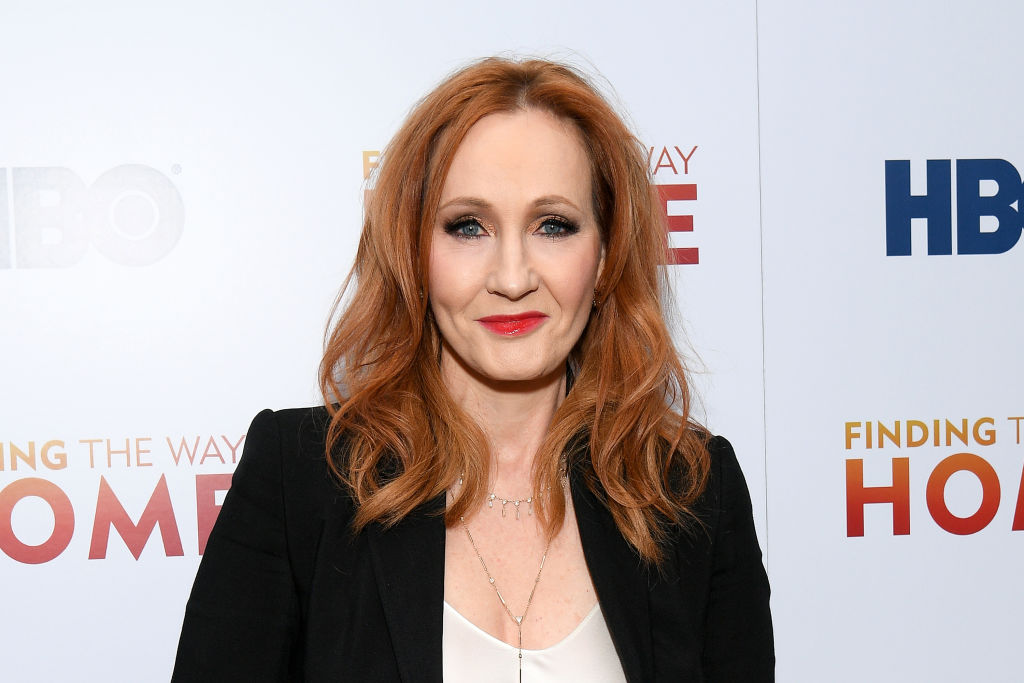 The #FivePerfectMovies game blew up on social media
Oftentimes, Twitter users attempt to get a hashtag going, only for it to fail to draw much engagement. This certainly wasn't the case with #FivePerfectMovies though. Among the most notable responses was that of Harry Potter author J.K. Rowling. The novelist and screenwriter named mostly classic films, including two perfect movies from director Billy Wilder.
Both Wilder's 1959 film Some Like It Hot and 1960 follow-up The Apartment made Rowling's cut. She also lists 1972's The Godfather and 1984 mockumentary This is Spinal Tap. Rowling's most recently released choice is David Fincher's 2007 thriller Zodiac. The film stars Robert Downey Jr., Mark Ruffalo, and Jake Gyllenhaal during their pre-Marvel days.
Marvel directors weighed in with their picks
Speaking of the Marvel Cinematic Universe, several directors — including some from the MCU — participated too. James Gunn name-checked 1993 Bill Murray comedy Groundhog Day, 1981's Blow Out, and Martin Scorsese's 1985 black comedy After Hours. Gunn — who's returning for Guardians of the Galaxy Vol. 3 — also called out 1995's Babe and 2015's Green Room.
Doctor Strange director Scott Derrickson included Akira Kurosawa's 1950 thriller Rashomon, Martin Scorsese's 1976 film Taxi Driver, and 1995's Seven. Although crime thrillers dominate his list, Derrickson also made room for Ridley Scott's 1982 influential sci-fi film Blade Runner and 1980s horror classic Poltergeist among his perfect movie choices.
The Invisible Man filmmaker Leigh Whannell, Baby Driver's Edgar Wright, and Knives Out director Rian Johnson also offered their picks. Whannell's selections include John Carpenter's The Thing, Steve Spielberg's E.T. the Extra-Terrestrial, and Danny Boyle's Trainspotting. Meanwhile, Wright and Johnson's picks (see below) hit every genre from horror to musical.
But a few perfect movies were mentioned more frequently
Of course, every filmmaker — and storyteller in general — has his or her own specific tastes. What makes any art form, including cinema, so satisfying and fun to discuss is how everyone has a specific definition of "perfect." This challenge to name #FivePerfectMovies uncovers a lot about who a person is and/or what they value in a moviegoing experience.
That being said, a few perfect movies were commonly popping up in users' answers. Collider presented a quick glimpse at the collective five "perfect" films as chosen by the internet. Unsurprisingly, the classic status of The Godfather, Casablanca, and Star Wars helped them make the list. And since it is similarly lauded by fans, The Dark Knight made the top five as well.
But the final remaining spot was a bit of a shock. Along with those films, users made Parasite one of the most common responses to the #FivePerfectMovies game. Director Bong Joon Ho's film received universal acclaim upon its 2019 release, even winning four Academy Awards. Perhaps recency bias is at play here, but few can argue the Best Picture winner doesn't at least belong in the conversation.