How Many People Did Jack Bauer Kill on '24'? More Than the Average Serial Killer
One action-packed series that fans remember is 24. The iconic TV show delivered a new era of television as fans watched Jack Bauer save lives.
There have been a couple of revivals since 24 ended 11 years ago. People still hope for a reboot despite Fox getting rid of two potential spin-offs. 
It is hard to forget about the main character of the series, Jack. He is a difficult person for his enemies to beat. Jack is so good at his job that he is responsible for tons of deaths. 
Jack Bauer's job involves killing people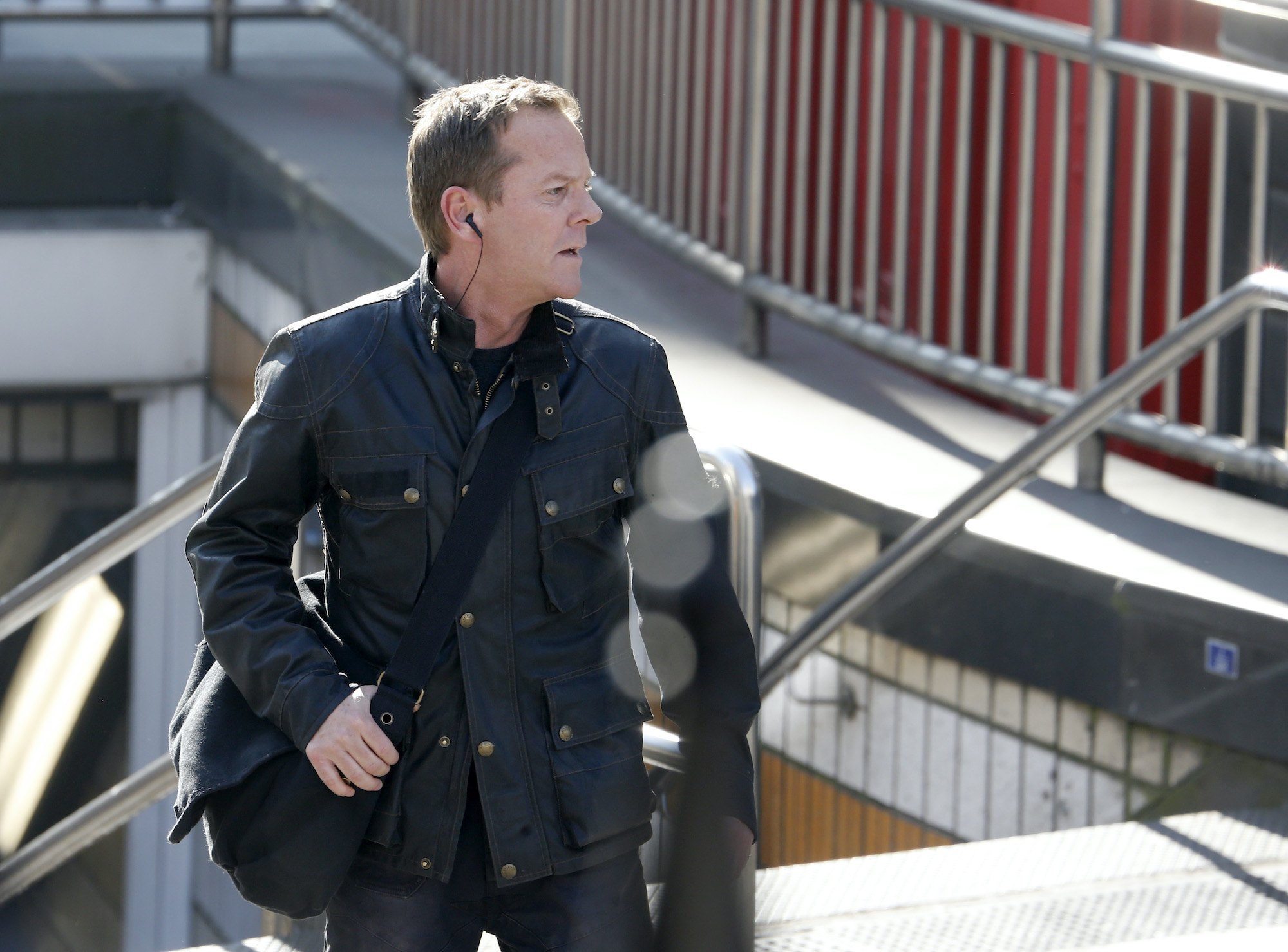 24 is one of those action-drama series from the early-2000s. The show first started airing in 2001 on Fox, and it ran for nine seasons before finally concluding in 2014. The cast had various stars that came and went, such as Sarah Clarke and Carlos Bernard. Freddie Prinze Jr. even appeared on the show for a season. 
The award-winning series is about a counter-terrorist agent named Jack Bauer. Each season portrays 24 consecutive hours of Jack's life as he works in the fictional Counter Terrorist Unit.
The show has narration and a visible clock to depict the events as they happen in real-time. As Jack and other officials stop terrorist plots, the objectives can turn into something much larger with plot twists. 
The 9th season aired about four years after the previous one. It is titled Live Another Day, and it starts with a fugitive Jack in London at 11:00 a.m. The protagonist is still trying to stop terrorism by protecting President James Heller from getting killed. Viewers watch Jack prevent a potential war between the United States and China. Throughout the series, due to the nature of his job, Jack takes many lives.
Jack Bauer has killed hundreds of people
Jack is a tough American hero, and the ends justify the means in his eyes. He does not always play by the rules, and that means people have died. Many of them were by Jack's hand. Saying that the counter-terrorist agent killed a lot of people would be an understatement. 
Fans have gone back to do a total body count over the course of eight seasons. According to Mental Floss, Jack killed 270 people during his quest to stop the bad guys. To put it in perspective, that is 15 people a year for 18 years. The hero of 24 is undoubtedly more prolific than the average serial killer. 
Of course, the number only includes the ones that viewers saw on screen. Jack used to be a member of the U.S. Army after all. Perhaps, it is a good thing that he is in the business of saving civilian lives.  
Jack Bauer does what it takes to get the job done
In 24, Kiefer Sutherland portrayed lead protagonist Jack Bauer for all nine seasons. The show was the actor's big break, and the role earned him $550,000 per episode. Sutherland's character is a member of the Counter Terrorist Unit (CTU) in Los Angeles. He also works with officials from the FBI in some episodes.  
The story portrays Jack as the most competent agent in the CTU, and he often saves plenty of civilian lives and politicians. He is good at his job, but the protagonist tends to butt heads with his superiors over his rogue actions. Jack is a U.S. Army veteran and is skilled with firearms. 
Jack does not always get explicit permission because he is willing to do what it takes to save people. Beyond the terrorist conspiracies, he wants to have some normalcy in his life, but certain events get in the way. He is married to a woman named Teri and has one daughter. However, his wife gets killed by a traitor early in the series.