Jack Black Outdoes His 'WAP' Video by Embodying Marvel's 'Thor' in New TikTok Clip
He did it in Nacho Libre and he did it in his "WAP" TikTok video. Now, Jack Black is rocking mighty tight briefs as Thor, an act sanctioned by the Norse gods.
In a time when Marvel fans are mesmerized by WandaVision, Black is forcing many to turn their attention back to the god of thunder. People already knew he was capable of eliciting laughter from a crowd, but who knew he was worthy of holding Mjölnir?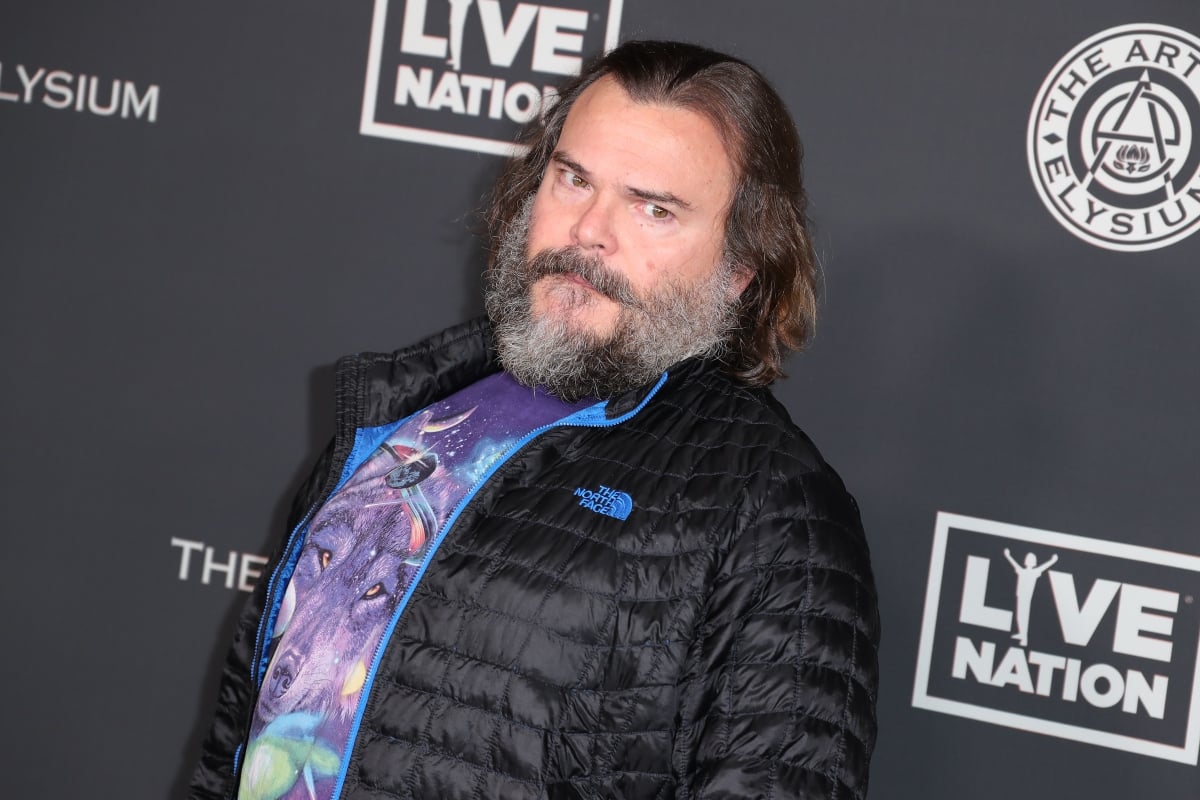 Jack Black gifts the world with Thor
With the world lacking cosplay conventions and major Marvel theatrical releases for the moment, Jack Black seemingly wants to make sure fans don't miss out. Enter his shirtless version of Thor, Earth's newest hero arriving fresh from Asgard.
Donning a red cape, red briefs, and a horned helmet, Black strikes a pose with thunder and lightning clapping in the background. Words don't do this justice.
Notice the Thor sound effects — ah-aaaa-ahhhh-a! It's unclear whether Chris Hemsworth has seen this masterpiece, but there's no reason why Black couldn't be his understudy or stunt double. Right?
Robert Downey Jr. sees the potential, as the Iron Man actor commented on Black's Instagram post: "Chris Hems-who ?? On we sweep !!! 🙌" And Justin Theroux joked that he wants to pitch Black for a limited series.
Jack Black also did a 'WAP' TikTok
Ever since he joined TikTok last spring, Black has been rolling out custom creations and joining some of the latest viral trends.
In April 2020, he shared a video encouraging people to follow quarantine orders and stay home. Rather than issue a somber reminder, Black let his legwork do the talking. Wearing nothing but some shorts, a cowboy hat and some boots, he launched his "Stay at Home" dance.
But he didn't skip over the summer's "WAP" wave, and treated fans and unsuspecting viewers to his rendition of Megan Thee Stallion and Cardi B's choreography. Of course, his twerking and popping went viral.
Though Black has an affinity for dance routines and music, he also has a penchant for superheroes.
Thor was not the first, as he's done an Iron Man video as well as several takes on Spider-Man. And yes, a tight outfit is usually always involved. But his TikTik account is where fun resides.
Black regularly posts content on his vlog and social media channels
Black typically teams up with his videographer Taylor Stephens to make content for his YouTube vlog, TikTok, and Instagram. In addition to staying busy with Tenacious D, he also has a channel called Jablinski Games where he shows off his gaming skills and random acts of awesomeness.
Sometimes he raps, dances, or performs indescribable feats. It's highly entertaining and once in a while, another celebrity shows up to make things interesting. That includes The Rock and Kevin Hart coming through for Thanksgiving.
Catch Jack Black on all the major social media platforms to keep up with his latest exploits.