Jack Harlow Has Been an Eminem Fan Since Before He Was Born
Jack Harlow is a longtime fan of Eminem, having looked up to him for years. Harlow has earned the respect of the 'Lose Yourself' rapper.
Grammy-winning rapper Eminem has been an influential figure in hip-hop for over two decades. Throughout that time, he's inspired countless young MCs and created a one-of-a-kind sound that has impacted a generation, including No. 1 hit rapper Jack Harlow.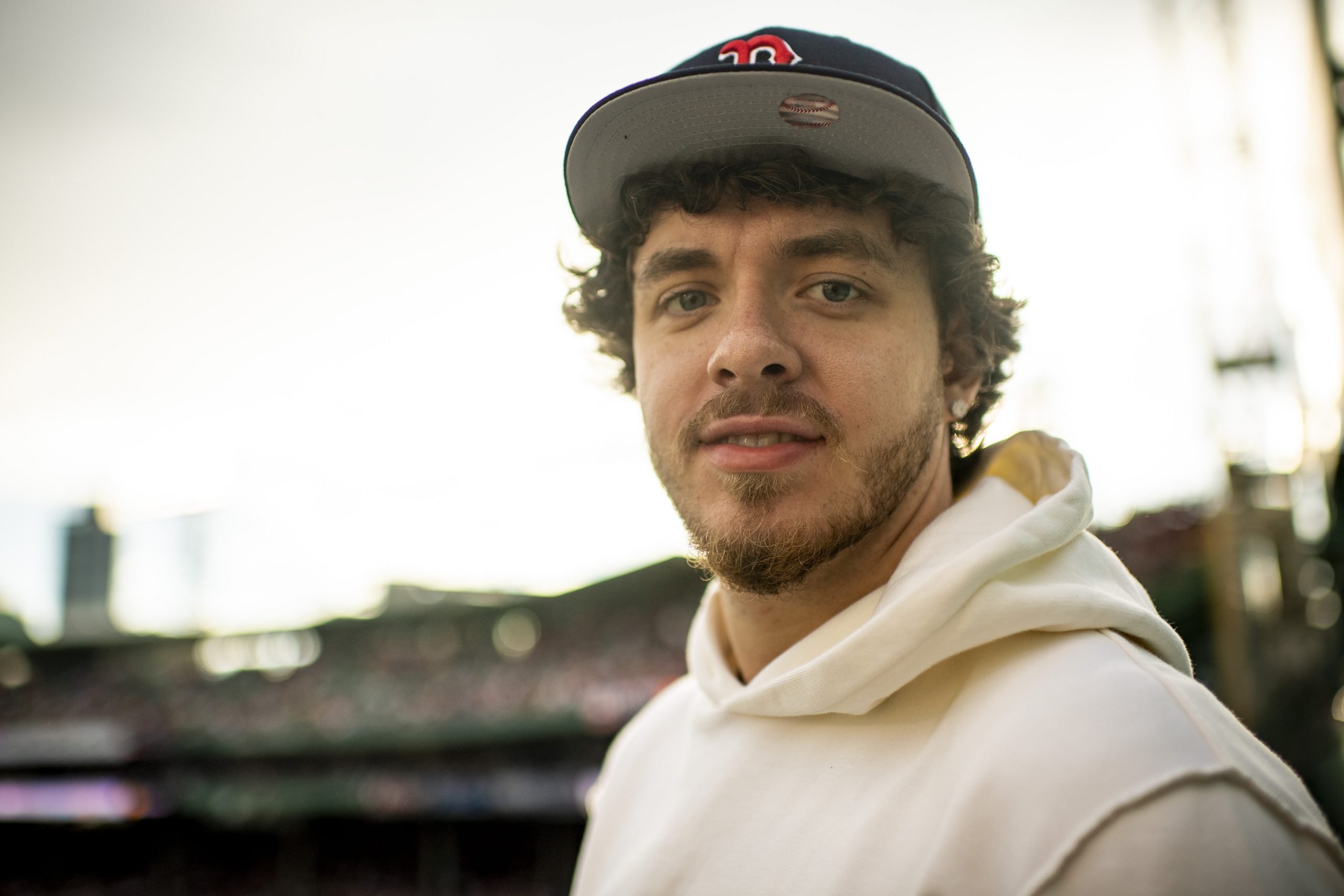 Jack Harlow is one of rap's new breakout stars
Jack Harlow worked hard as an up-and-coming rapper through the 2010s. And in the new decade, he's become one of Gen Z's leading rappers alongside Lil Nas X, releasing his debut album, That's What They All Say, in 2020.
Together, Harlow and Lil Nas teamed up for one of the biggest hits of 2021, "Industry Baby." The song became Nas' second No. 1 hit on the Billboard Hot 100, and Harlow's first.
Harlow's second album, Come Home the Kids Miss You, is due for release in May 2022. He released the album's lead single, "Nail Tech," in March 2022, with the single debuting at No. 18 on the Hot 100.
Jack Harlow's mom was an Eminem fan
As Harlow's career continues to explode, he credits Eminem for sparking his interest in rapping. "Last year it was, 'Who's this new white boy on the scene who can rap his ass off? He's dope.' This year I am showing the world who I am. I want to be the biggest rapper. I just want everybody to know I love rap and I'm about to take over," Harlow said in a 2021 interview for Forbes 30 Under 30.
He revealed in an interview with Louisville that his mother often played Eminem when he was in the womb. Years later, he grew an admiration for Slim Shady, and soon discovered his local rap scene.
"The writing, the storytelling, the rhythm of it — I was so attracted to it," he told Forbes. "It made you move, made you dance, feel confident; it made you feel like the man." 
Eminem gave Jack Harlow his blessing
Even though Harlow's career is still in its early days compared to Eminem's lengthy time in the spotlight, Eminem understands that Harlow is undoubtedly talented. In 2021, Em hopped on the remix for Harlow's song "Killer" with Cordae.
Getting the "Lose Yourself" rapper on one of his songs was a huge moment for Harlow. He reflected on the opportunity in a 2021 interview with Billboard.
"We didn't get to meet, but we had a phone call that meant the world to me," Harlow said of the Super Bowl halftime show performer. "I haven't shared it with the world yet, but I can't wait until the world hears it. He gave me a lot of props that any artist would love to get. Sometimes, the best gem is just somebody you admire, letting you know who you think you are. He let me know, 'You're that. You're dope.' I've waited a decade to hear that. So it was special."