Jack Harlow Was a Longtime Fergie Fan Before Sampling 'Glamorous' on His Song 'First Class'
Jack Harlow sampled Fergie's hit single 'Glamorous' in his song 'First Class.' He came up with the idea himself because he was a longtime fan of the artist.
Gen Z rapper Jack Harlow is among the newest class of MCs to break into the world of hip-hop. As someone who grew up in the 2000s, Harlow was exposed to hit songs like Fergie's smash 2006 single "Glamorous."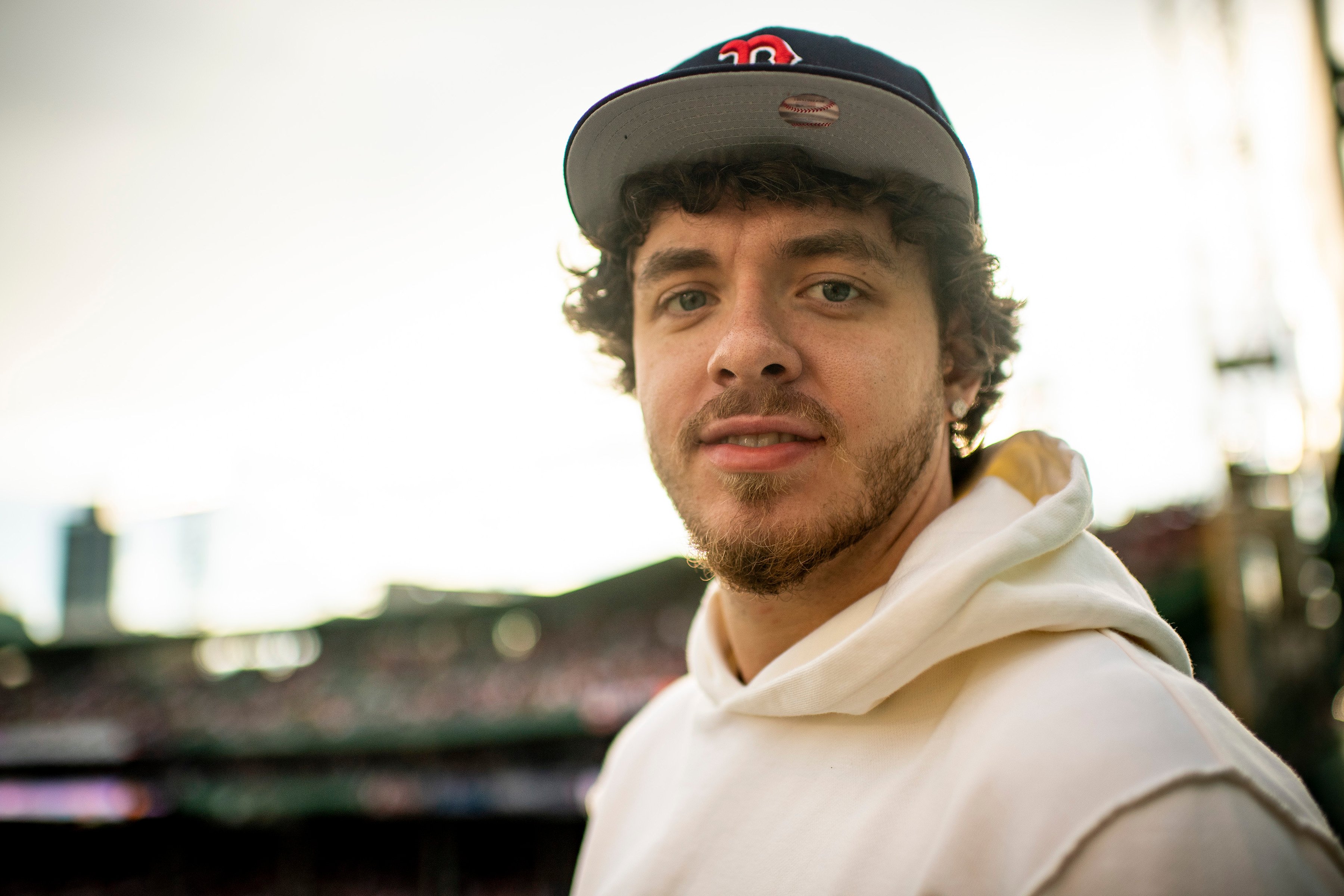 Jack Harlow sampled Fergie's hit single 'Glamorous' on his song 'First Class'
Jack Harlow released "First Class" as the second single from his sophomore album Come Home the Kids Miss You. The song sampled the chorus of Fergie's song "Glamorous," in which she spells out the title of the song and sings about flying "first class."
"First Class" ended up hitting No. 1 on the Billboard Hot 100 chart. The song became Harlow's first solo No. 1 on the chart, and his second overall after he and Lil Nas X dominated 2021 with their hit single "Industry Baby."
"Glamorous" was also a No. 1 hit on the Hot 100, reaching the top of the chart in 2007 and becoming Fergie's second solo No. 1 hit after "London Bridge." The song ended up receiving double-platinum certification with over 2 million copies sold in the US.
Jack Harlow's team wasn't sure about him sampling 'Glamorous'
Harlow released Come Home the Kids Miss You in May 2022. The day of the album's release, he stopped by The Breakfast Club to talk about music, his family, and much more. He revealed that it was his idea to flip "Glamorous" into something new with "First Class." But when he was creating it in the studio, some of the people around him weren't that crazy about it.
"When I was in the studio making it, and once the first verse and the chorus were done, I was like, 'This is a hit.' I was charged up. I was telling everyone around me, 'Yo, this is a hit.' And everyone was like, 'Hmm, I don't know if it's a hit, bro.' And I was like, 'Damn, am I tripping? Like is it not a hit?' … 'I feel so strong about this,'" he recounted.
"I'm proud of myself on that one, and I've been wanting that type of record," Harlow admitted. "I idolized Fergie as a kid, so this is so full-circle for me, it's crazy."
Fergie reacted to Harlow's sample
In a red carpet interview with Extra, Harlow confessed that he'd heard that he got approval from Fergie Ferg herself for the "Glamorous" sample.
"I heard through the grapevine that she loved it," he said. "But I love Fergie. I've loved Fergie for years. To me, it wasn't just like an opportunist type of energy; to me, I've been waiting to do that."
"People don't know when I was in 5th grade, I tried to perform 'Fergalicious' at the talent show, and they said 'no' because it was too explicit," he continued. "So I didn't get to do it. But I've loved Fergie for that long. And I think now, everything just connected.
"I was so grateful she cleared it."