Jack Nicholson Would Shut Down Production on 'The Departed' if Anyone Wore a Celtics T-Shirt on Set
Jack Nicholson is very passionate about his sports teams, so much so that the actor banned all Celtics merchandise from 'The Departed.' If he caught anyone going against the ban, he'd allegedly shut down the whole set.
Jack Nicholson is an actor who takes his loyalty to his sports teams very seriously, specifically the Lakers. So much so that Nicholson didn't want any reminders of the Lakers' rivals, the Celtics, while shooting The Departed. The bond between him and his team ran so deep that when he'd spot someone wearing a Celtics t-shirt, the Oscar-winner reportedly shut down the whole set.
Jack Nicholson once kicked Celtics fan Maria Menounos out of a Lakers game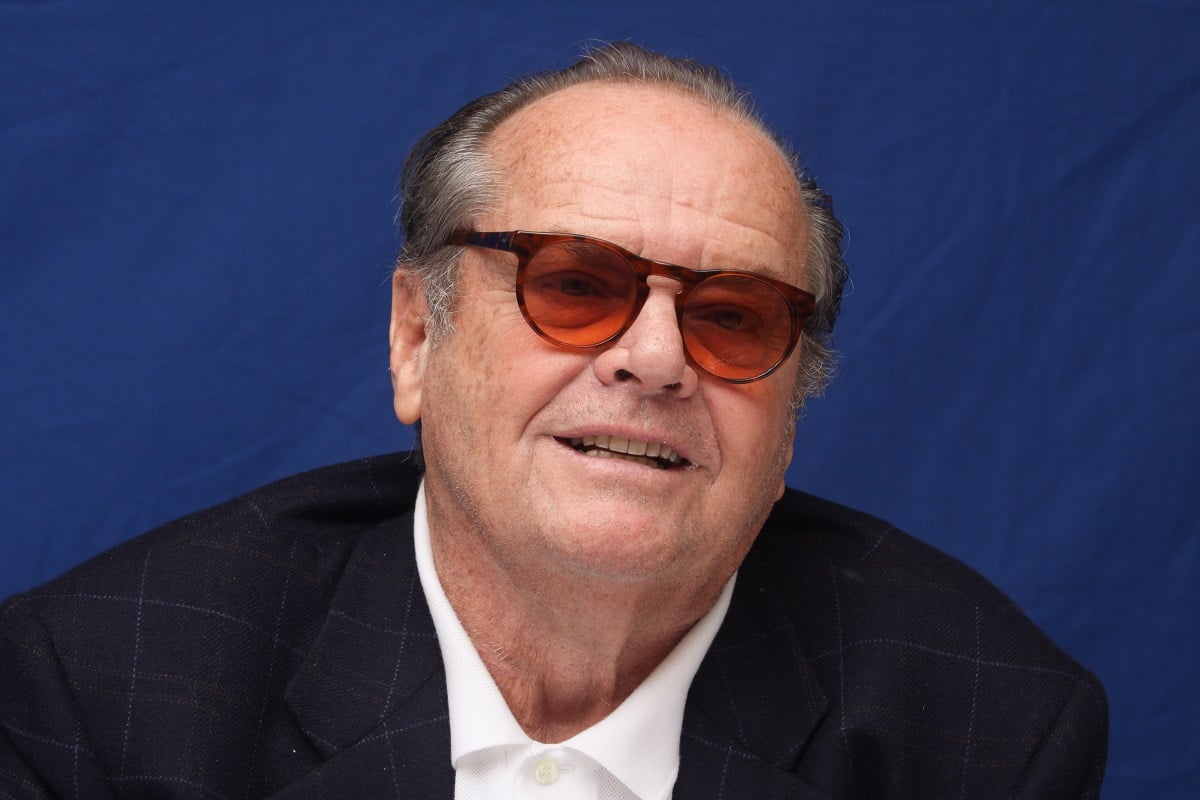 Nicholson has been following one of his favorite sports teams, the Lakers, for decades. Yahoo reported that Nicholson has been a season ticket holder since 1970, and held courtside season tickets for 25 years. His passion for the team was so deep that BBC news alleged he was almost ejected from a Lakers game for yelling at a referee in favor of the Lakers.
But the former Joker has also ejected other basketball fans, specifically Maria Menounos. The television host is a proud Boston Celtics fan, which happens to be a rival of the Los Angeles Lakers. By proxy, this means the team was also once Nicholson's rival as well. When Menounos, with comedian Dane Cook, showed her support for the Celtics during a Lakers game, The Shinning star had her kicked her out.
"All of a sudden we're at courtside, I'm wearing my Celtics gear. I'm screaming, going crazy, and I get booted," Menounos revealed on Conan. "These guys come and pull us out of courtside. I'm like, 'What is going on?' So we end up in the chairman's lounge at halftime, and I'm hiding in this hallway. All of a sudden, Jack Nicholson comes out of this hallway."
Nicholson laughed at Menounos during this encounter, and later on, Menounos learned Nicholson was responsible for booting her.
"He got me kicked out! I heard later he called [late Lakers owner] Jerry Buss and had me removed," Menounos shared.
But this wasn't the only time Nicholson fought back at fans of the Celtics.
Jack Nicholson banned all Celtics gear on the set of 'The Departed'
Nicholson was in Boston when he shot The Departed. Since it was the home of the Lakers rivals in The Celtics, the Anger Management actor found himself in enemy territory. But while there, Nicholson didn't want any reminders of the basketball team and let everyone on set know it. Radar online once reported that Nicholson allegedly banned all Celtics gear from The Departed set. If anyone disobeyed the ban, then the entire movie would face consequences.
"If he caught anyone wearing a Celtics t-shirt, he'd literally shut down the set," the source claimed. "It was no joke."
Celtics rep Farra D' Orazio learned of Nicholson's feelings towards his team. Sports Illustrated claimed Orazio reacted to Nicholson's feelings toward the Celtics by offering him tickets.
"We'll send him tickets to come and see the Celtics in next year's playoffs because otherwise he will have nothing to do in the spring," Orazio said.
Radar Online also noted that Nicholson's agent was reached for further insight on Nicholson's Celtics ban. But the agent claimed to have no knowledge of these accusations against Nicholson.
"I have no idea. I wasn't there," Nicholson's agent said.
Jack Nicholson refused to wear a a Boston Red Sox Cap for 'The Departed'
Nicholson might be as big of a fan of the New York Yankees as he is of the Lakers. But once again, Nicholson took up for his team when he was asked to wear merchandise for the Yankees' rival team.
"First of all, they wanted me to wear a Red Sox hat," Nicholson told New York magazine. "But I said, all things being equal, I don't want to."
Fortunately, Something's Gotta Give actor found a way around wearing a Red Sox hat in a way that served the movie's narrative.
"My Yanks, they came before the Lakers, of course," Nicholson added. "But Kristen [Dalton], my inamorata in the picture, she wore a Red Sox cap both to subtly indicate domestic conflict and to politically mollify the fans in Boston."