Jack Wagner of 'When Calls the Heart' Stars in Final 'Wedding March' Movie on Hallmark
'When Calls the Heart' actor Jack Wagner and 'Melrose Place' alum Josie Bissett will star in the final movie in the 'Wedding March' series, which airs on Hallmark Channel on Aug. 14. In the movie, their characters Mick and Olivia will finally say 'I do.' Bissett and Wagner also appeared together on 'Melrose Place.'
The wedding fans have been waiting for is here. After five years, Hallmark Channel's Wedding March series is coming to a close. In Sealed With a Kiss: Wedding March 6, Mick (Jack Wagner) and Olivia (Josie Bissett) finally get the chance to walk down the aisle themselves after helping many other couples have the big day of their dreams. 
'Sealed With a Kiss: Wedding March 6' premieres August 14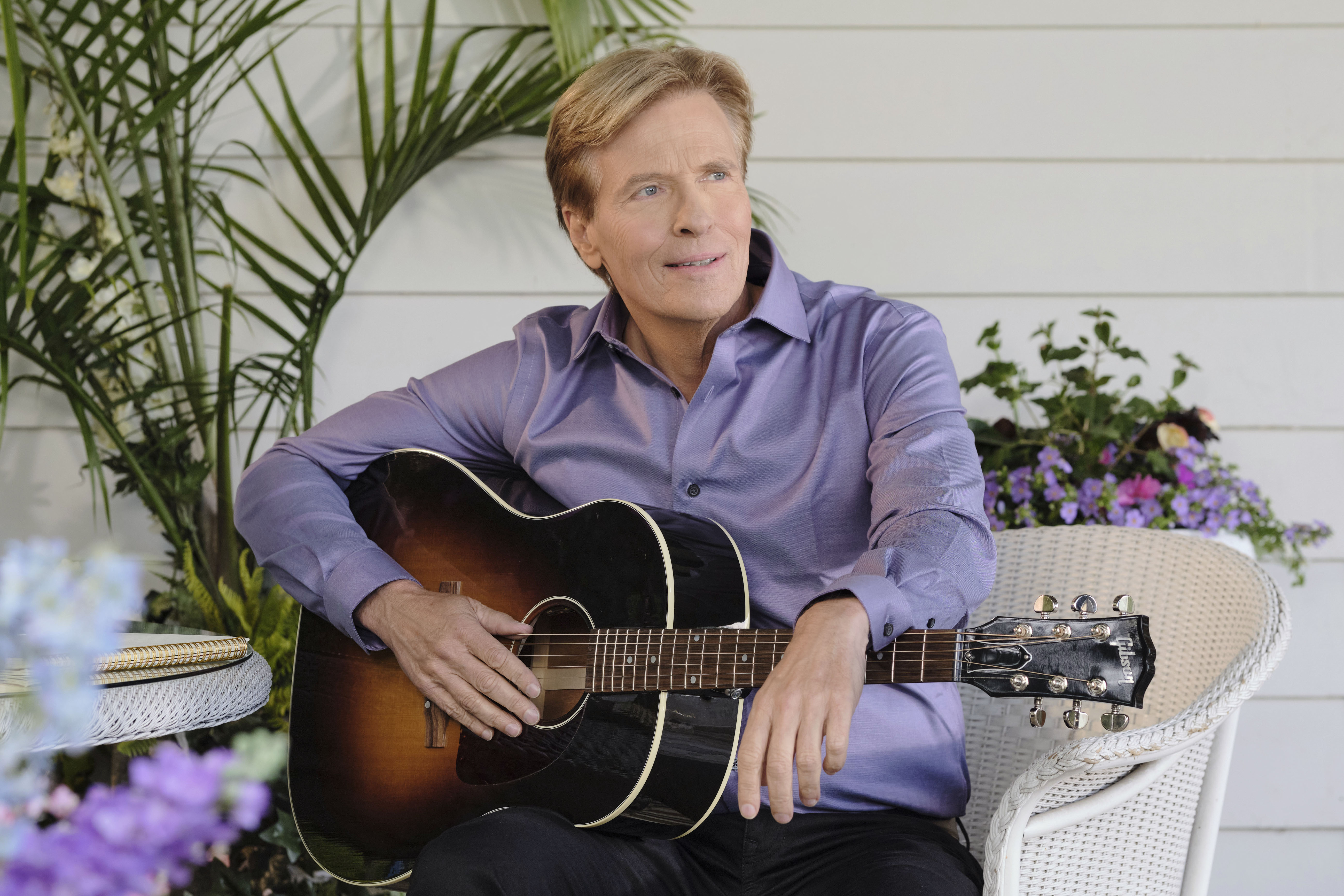 Sealed With a Kiss: Wedding March 6 premieres Saturday, Aug. 14 on Hallmark Channel. When Calls the Heart star Wagner and Melrose Place alum Bissett will be back as Mick and Olivia. The couple is getting ready to say 'I do,' but first, they have to deal when a celebrity and his fiancée arrive at the Willow Lake Inn for their own nuptials. 
Curt (Nathan Witte) is an up-and-coming actor who is hoping to pull off a low-key wedding with his down-to-earth girlfriend Autumn (Caitlin Stryker), the author of a popular series of children's books. They've planned an intimate ceremony at the inn, but when a film crew shows up to do a last-minute interview with Curt about his new movie, all bets are off. Soon, their under-the-radar wedding is anything but. 
Mick and Olivia work together to pull off the event, but Autumn begins to develop concerns about both the direction the wedding is headed and how Curt's celebrity will affect their lives. Meanwhile, Mick and Olivia are getting ready for their wedding, but their plans are thrown into disarray when he gets a touring opportunity that she won't let him turn down. It seems like they might have to postpone their walk down the aisle until a sudden change in plans gives both couples a chance at the wedding of their dreams. 
Mick promises Olivia the wedding of her dreams 
Despite the complications, it looks like Mick and Olivia's big day eventually comes off. In a preview for the movie, Mick tells Olivia that he wants her "to have the wedding you've always dreamed of, not one that you settle for," as we see her walk down the aisle in a wedding dress. 
"My heart's about to pop out of my chest," he says a few m​​oments later.  
Jack Wagner and Josie Bissett reflect on 'Melrose Place' 
Wagner and Bissett have starred in the Wedding March movies since 2015. But it's not the first time they've appeared onscreen together. Both also had roles on Melrose Place in the mid-'90s. She played Jane Mancini; he played Peter Burns. Each has fond memories of their time on the show, which aired on Fox from 1992 to 1999. 
"It was my first nighttime series," Wagner recently told TV Insider. "That was a big jump for me, given that I had been on General Hospital, so my whole goal on that show was to make an impact … I look at it as a big career move for me in terms of being able to move from daytime to nighttime and create a character that had an impact on the series."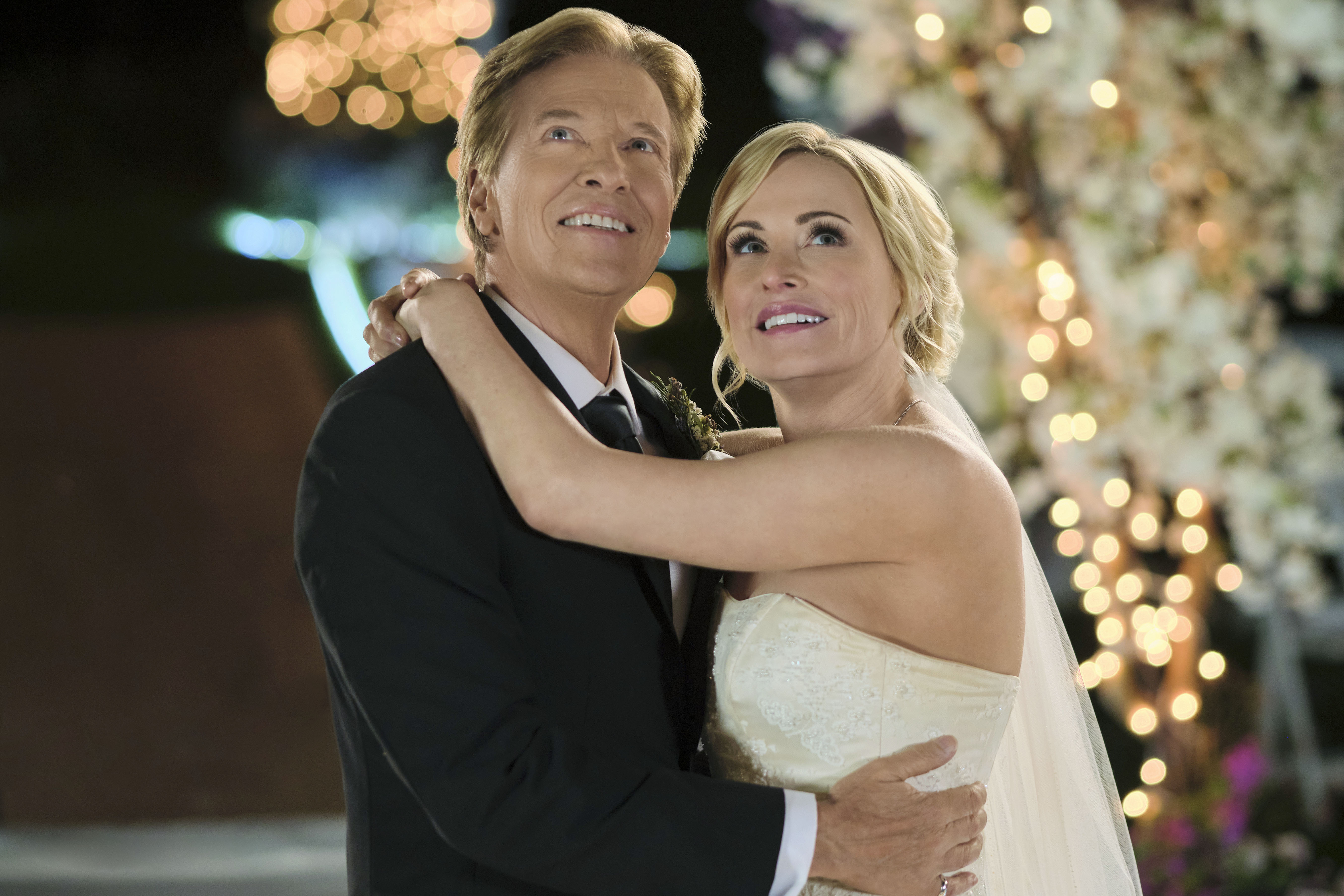 Bissett reflected on how young she was when she appeared on Melrose Place and how she wished she could go back and "be more present" in that time in her life. 
​​"It was such a fantastic show and such a great, smart group of people that I wish I could have done it like a little bit older," she told TV Insider. "I would have appreciated it a bit more, had more fun. I was just all work."
Sealed With a Kiss: Wedding March 6 airs Aug. 14 at 9 p.m. ET on Hallmark Channel.
Check out Showbiz Cheat Sheet on Facebook!