Jack White Has Had It Out For The Black Keys
Jack White is a popular singer/songwriter, best known as a member of the band The White Stripes. Although The White Stripes disbanded in 2011, White has remained very active in the music industry and often teams up with other musicians and groups to work on songs and various projects. White is a critical darling and is widely considered to be one of the greatest guitarists of all time. Still, White has a long history of feuding with other artists, in particular, the influential band The Black Keys.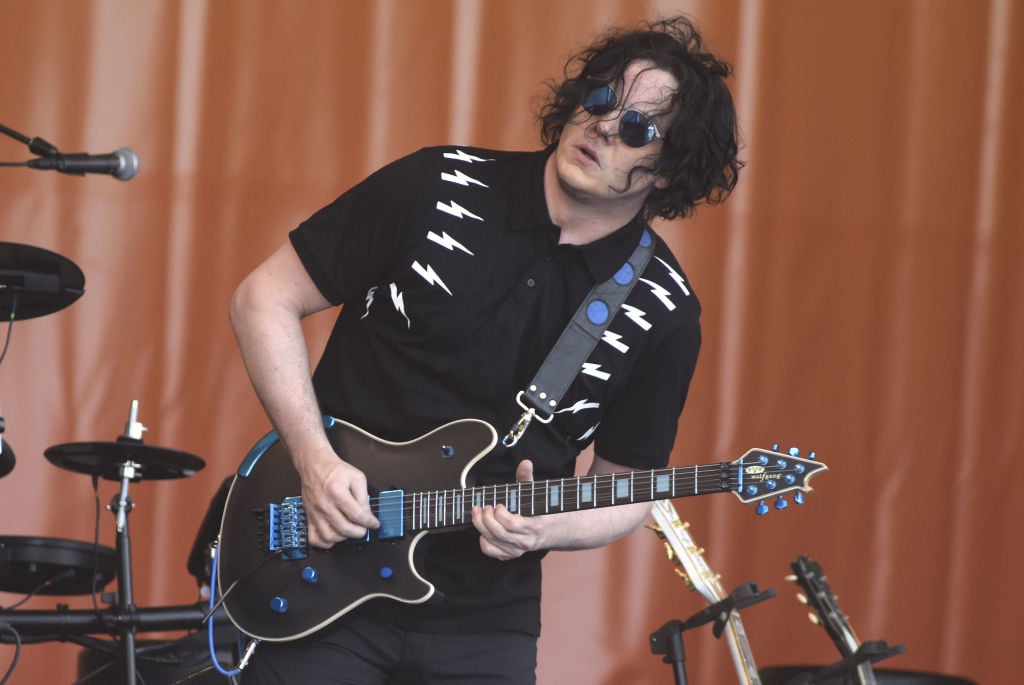 Why is Jack White famous?
Jack White was born in Michigan in 1975. The youngest of 10 children, White (born John Anthony Gillis) became interested in music from a very early age, picking up instruments that his older siblings had already learned how to play. He was particularly influenced by blues and 1960s rock music and began displaying a unique sense of style that would carry through for his entire life. 
In 1996, he married Megan White and took on her last name. They formed their own band, The White Stripes, and began playing at local coffee shops, restaurants, and bars all around town. They adopted a monochromatic color scheme to their clothing and presented themselves as siblings, which remained a cause of confusion among critics and fans for years. The White Stripes quickly gained popularity, and although they disbanded in 2011, fans still love their music. Jack White went on to work in several other bands, including The Raconteurs and The Dead Weather, but by 2012, he had emerged as a solo artist. One thing that has remained consistent all throughout White's musical career is the way that he has charmed critics. Many reviewers have raved about his unique style, like The Guardian calling White a "Dogme punk bluesman" who is never afraid to try new things musically.
The Black Keys is a renowned musical group
A few years after The White Stripes first began making waves in the music industry, a group out of Akron, Ohio, called The Black Keys, burst onto the scene. The group, comprised of members Dan Auerbach and Patrick Carney, became known as a garage band, utilizing a lot of blues-rock influences. It also seemed as though The Black Keys drew a lot of influence from The White Stripes, with critics going so far as to directly compare the two groups, saying that The Black Keys were "living in the red and white shadow of the White Stripes," according to The Guardian.
Jack White quickly caught wind of the comparison and as he has shown repeatedly over the years, he is not a fan. 
Jack White's beef with The Black Keys
According to Newsweek, the feud between Jack White and The Black Keys started in 2010, with White dismissing any comparisons between his sound and that of The Black Keys, stating that his style is "a lot closer to Jay-Z." Stories began swirling that White had personal issues with Auerbach and that he went so far as to pull his child out of the same class that Auerbach's child was attending. In 2014, White released a rare statement, stating that "I wish the band the Black Keys all the success that they can get." 
Still, the feud rumors didn't go anywhere, with White slamming "copycat" musicians in an interview, as reported by Vulture. His words were widely interpreted as being about The Black Keys. As recently as 2015, Patrick Carney claimed that Jack White tried to start a fight with him in a bar, even stating that it was the first time he had ever met White in person. White's response was brutal: "Nobody tried to fight you, Patrick. Nobody touched you or 'bullied' you. You were asked a question you couldn't answer, so you walked away. So quit whining to the Internet and speak face to face like a human being. End of story." Not long after White's social media message, Carney posted that he had talked to White and that everything was "all good." Still, fans were not convinced. 
Ultimately, this might be one feud that isn't really going anywhere.