'Jackass Forever' Star Johnny Knoxville Recalls Breaking His Penis: 'So Much Has Been Said About so Little'
Jackass is a television franchise that extended into the feature film business. Many of the stunts are hilarious but incredibly dangerous for the cast. It would be difficult to single out one stunt as being the most painful. Jackass Forever star Johnny Knoxville once recalled a time where he broke his penis after one specific stunt that certainly is high up on that list.
'Jackass Forever' promises another painful, yet hilarious installment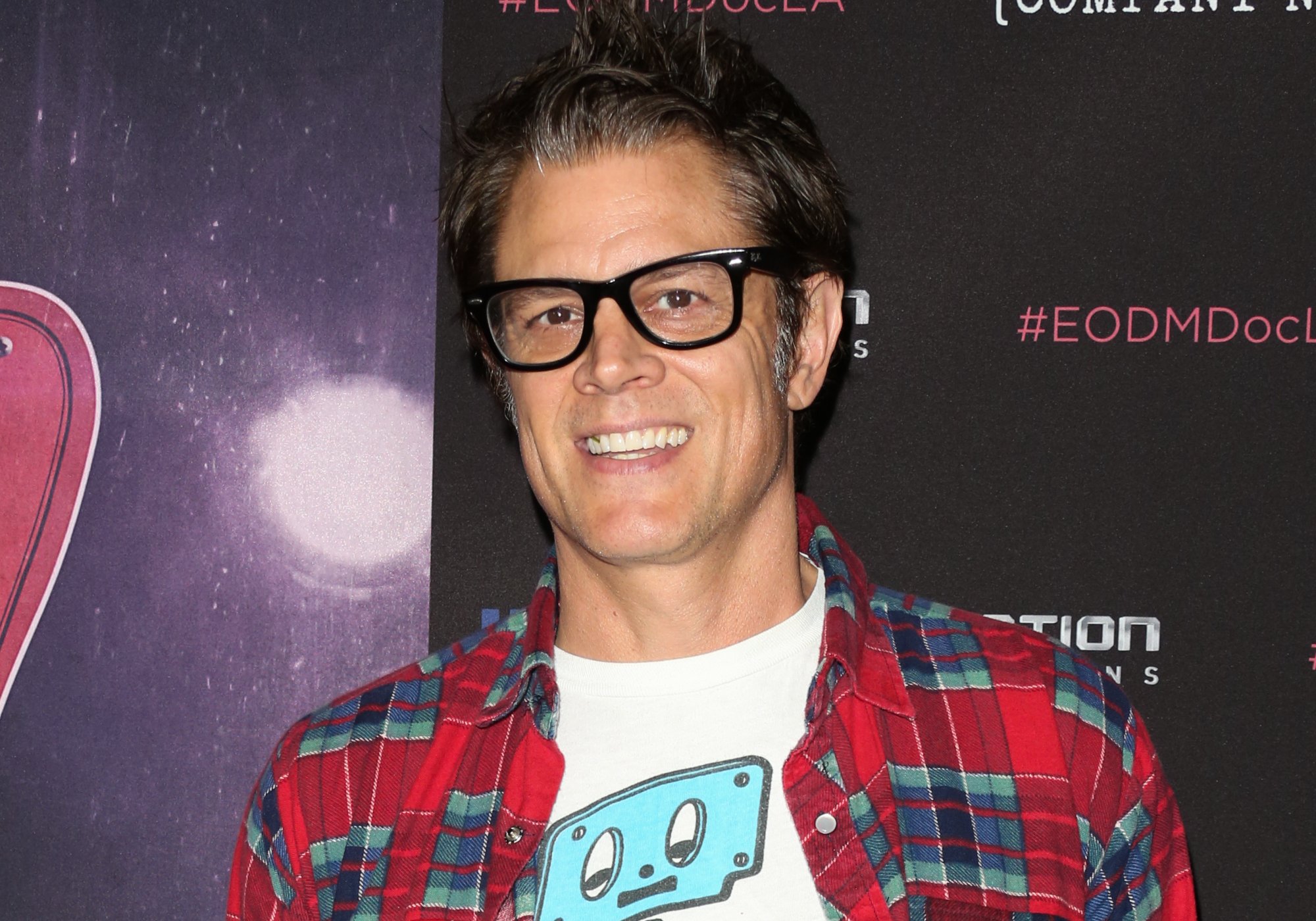 The Jackass television series originally aired from 2000 until 2002. The controversial MTV show ultimately went turned into a feature film with Jackass: The Movie. It scored a huge $60 million domestically on only a $5 million budget. However, this would only be the beginning for Paramount's new money-maker.
Jackass Number Two and Jackass 3D both earned big at the box office, with the third installment bringing in over $170 million worldwide. The franchise extended into spinoff installments, such as Jackass Presents: Bad Grandpa. It's clear that audiences yearn for watching these ridiculous stunts.
The upcoming Jackass Forever seeks to hit theaters with a big return for the franchise. The trailer offers a mix of familiar and fresh faces, as well as a whole lot of new hilarious stunts. However, the coronavirus (COVID-19) pandemic pushed the release date multiple times.
Johnny Knoxville explained how he once broke his penis
Variety interviewed Knoxville about the most painful stunts in the franchise leading up to Jackass Forever. He's been in this industry for more than 20 years. Naturally, making a decision on a single painful stunt is difficult. However, Knoxville did point to the 2007 stunt where he broke his penis while he tried to flip a motorcycle.
"I broke my gym dog a number of years ago," Knoxville said. "That's been well documented. So much has been said about so little. The doctor said a couple centimeters down and it would've been out of commission."
Knoxville added: "But I've had two children since then, so it's in great working order. That's too much information."
As a result, the Jackass Forever star ultimately had to use a catheter for 3 and a half years. Fortunately, he didn't cause irreparable damage.
'Jackass Forever' might be Johnny Knoxville's last franchise outing
Jackass Forever is the fourth installment of the main franchise. Various reports explored the notion that this will be Knoxville's final outing in the Jackass series. However, he told Variety that he could always come back.
"I mean, it could go on … we could do another one if we wanted," Knoxville said. "I don't know if we want to, but we could let the old guys come in and have fun, but put it more on the young cast. I don't know."
Knoxville continued: "After [the first two films], we're like 'Never.' And then there we made a third one and now we make a fourth one. So, we're never saying never."
Jackass Forever hits theaters on Feb. 4.