Jackie Kennedy Had a Secret Affair After JFK Died
While he has gone down in history as one of the most beloved and treasured presidents in United States history, John F. Kennedy was also known for his notorious reputation with women. It's been well documented that Jackie Kennedy knew that her husband was unfaithful, but she accepted it for what it was.
However, many people don't know that after JFK's assassination, the widowed former first lady had an affair of her own.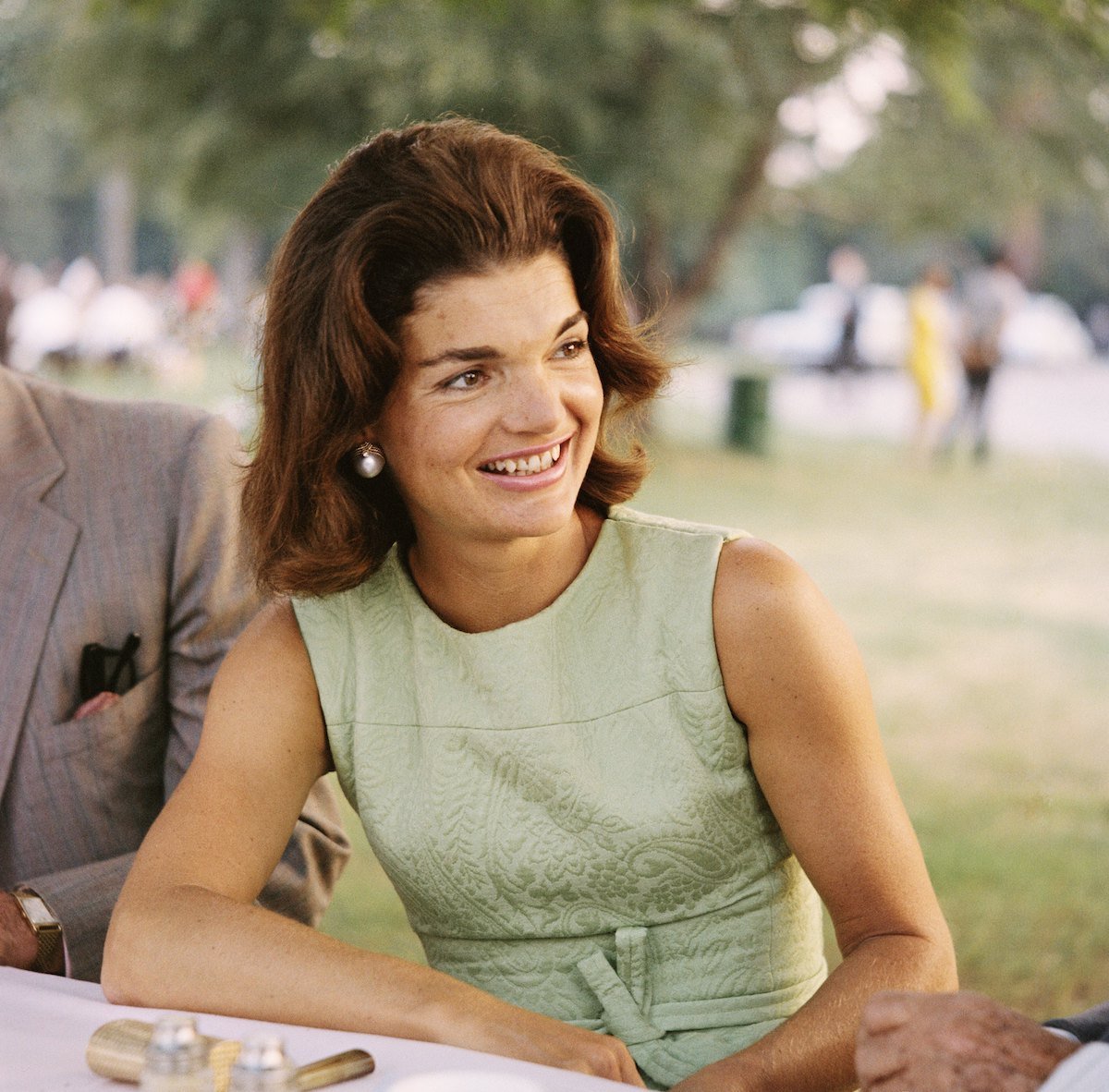 Jackie Kennedy turned a blind eye to John F. Kennedy's infidelity throughout their marriage
Though she was and still is one of the most beloved first ladies in United States history, Kennedy spent most of her marriage turning a blind eye to her first husband's infidelity. In fact, she was hesitant to marry JFK after watching her own father's infidelities.
.Jackie Style author Pamela Keogh said, "She came from a world where that is what men did, and it was accepted." An insider told People, "It was a marriage of its time. At the end of the day, Jack came back to Jackie — and that was it. They loved each other … She wasn't trying to change him."
In the end, the duo worked well as a team, and the Vassar College and George Washington University alum was devastated when her husband was killed.
Jackie Kennedy became increasingly private after JFK's assassination
Kennedy was always meticulous about her image; she didn't even allow White House photographers to take pictures of her smoking when she was the first lady. Following JFK's death, it is said that the former first lady suffered PTSD and was increasingly paranoid as the media became more obsessed with her.
She stepped back from the spotlight, turning down President Lyndon B Johnson's offers to be an ambassador to France.
Though she stayed in D.C. for one year following JFK's death, she moved herself and her children to a penthouse apartment in New York City in 1964 with the hopes for more privacy.
Jackie Kennedy had a secret affair after JFK's death
Though she mostly stepped away from the spotlight following the former president's death to protect her children and herself, the former first lady did find love again before her controversial marriage to Aristotle Onassis.
In 1967, she became very close to David Ormsby Gore, the fifth Lord of Harlech and the British Ambassador to the United States. Kennedy and Gore connected after the ambassador's wife died in a car accident. Kennedy's brother-in-law, Robert Kennedy knew of her bond with Gore and greatly disapproved. The fashion icon finally cut off communication with Gore when she married Onassis. She wrote to the ambassador in a letter that was found among his things following his death. She said via Inside Hook,
You and I have shared so many lives and deaths and hopes and pain–we will share them forever and be forever bound together by them … If ever I can find some healing and some comfort–it has to be with someone who is not a part of all my world of past and pain …" We have known so much & shared & lost so much together–Even if it isn't the way you wish now–I hope that bond of love and pain will never be cut … You are like my beloved brother–and mentor…