Jackie Kennedy's Virginia House Was Once Listed for Almost $50 Million
Before Jacqueline Kennedy was a Kennedy, she was a Bouvier living in a 23,000-square-foot mansion outside of Washington DC. Kennedy spent her early years in New York, where her father was a stockbroker. The family moved when Kennedy's mother divorced her father and married an oil tycoon that saw her and her family settle into the Georgian estate. The fancy home was once listed for almost $50 million.
Inside Jackie Kennedy's expansive childhood house
Kennedy was born in 1929 to a stockbroker father and a socialite mother. She was close to her father, who favored her more than her younger sister Caroline. Kennedy expressed a talent for learning foreign languages at a very young age excelling in French, Spanish, and Italian.
She was also an equestrienne with a passion for horse riding staying with her throughout her life. After the Wall Street Crash of 1929, the Bouviers faced financial struggles. That, coupled with their father's extramarital affairs and alcoholism, led to a strain on Kennedy's parents' marriage and eventual divorce.
Her mother moved on with oil tycoon Hugh Dudley Auchincloss forcing Kennedy and her sister to move to Auchincloss's Merrywood estate in McLean, Virginia, which gave Kennedy a reprieve thanks to its scenic views. It also gave Kennedy a much-needed pampering and wholesomeness that was not always present in her parents' Manhattan and Long Island homes.
The four-level brick and limestone mansion features nine bedrooms and 11 baths built in a classic Georgian style, writes Top Ten Real Estate Deals. Although the building has been renovated extensively since Kennedy lived there, it has maintained its architectural details, such as its ornate plaster moldings.
The main public rooms are easily accessible once you enter through the impressive formal entrance hall. The home's second floor is the family quarters with a huge primary suite with his-and-hers dressing rooms. There is also a study and exercise room.
There are four extra suite bedrooms on the second floor. The top floor has three bedrooms and three bathrooms. The lowest floor features a climate-controlled wine room and elevator to access all floors.
The Merrywood estate fetched a $50 million price
The Merrywood estate is iconic in its own right. As one of America's notable First Lady's childhood residences, it is a historic building. The house went on the market in 2017 for an impressive $49.5 million. At the time, the home belonged to American Online founder Steve Case and his wife, Jean.
The house made history when it sold for $24.5 million in 2005 when Case purchased it. The sale made the property the most expensive property in the area at the time. Case selling it at $49.5 million in 2018 helped the estate make history once more as an expensive purchase.
According to The Washington Post, the Merrywood home was sold to The Embassy of the Kingdom of Saudi Arabia.
Jackie Kennedy and John F. Kennedy lived in several homes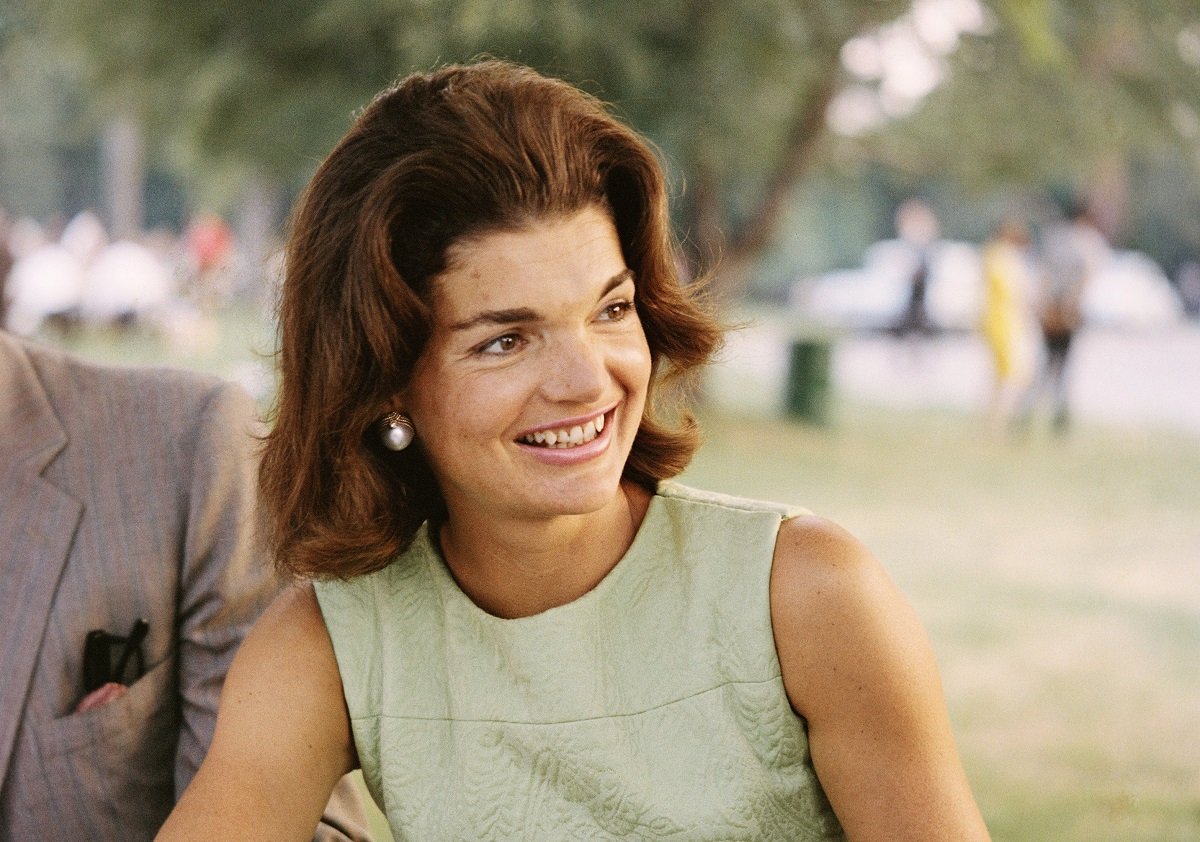 Although the Kennedys only stayed at the White House for three years, they lived together in more than two dozen homes. The pair tied the knot in 1953 in Rhode Island and rented their first home as a couple at 3321 Dent Place in Georgetown, Washington D.C.
Kennedy and her politician husband only lived on the property for months before moving to Virginia, where JFK had purchased an estate. They leased the property to his brother, who bought it from them, and the couple returned to Georgetown. During JFK's campaigns, the couple lived at 3307 N. Street NW. It is also where Kennedy gave birth to their son John Jr.
They also stayed at JFK's family compounds in Hyannis Port. They spent summers in a beautiful cottage at 111 Irving Avenue, only two doors down from the former President's parents' place. And, of course, they lived in The White House before JFK's death.