Jada Pinkett Smith on the 1 Reason She and Will Smith Even Had a Wedding
Jada Pinkett Smith and Will Smith are one of Hollywood's most famous couples. Since connecting in the 1990s, the pair have committed to each other and the lives they share. 
With a combined net worth of $400 million, the actors provide a comfortable life for their children– Jaden Smith, Willow Smith, and Trey Smith. The tribe also works together on the Set It Off star's show, Red Table Talk. However, one member of the Smith family pushed the couple to celebrate their love with a public wedding.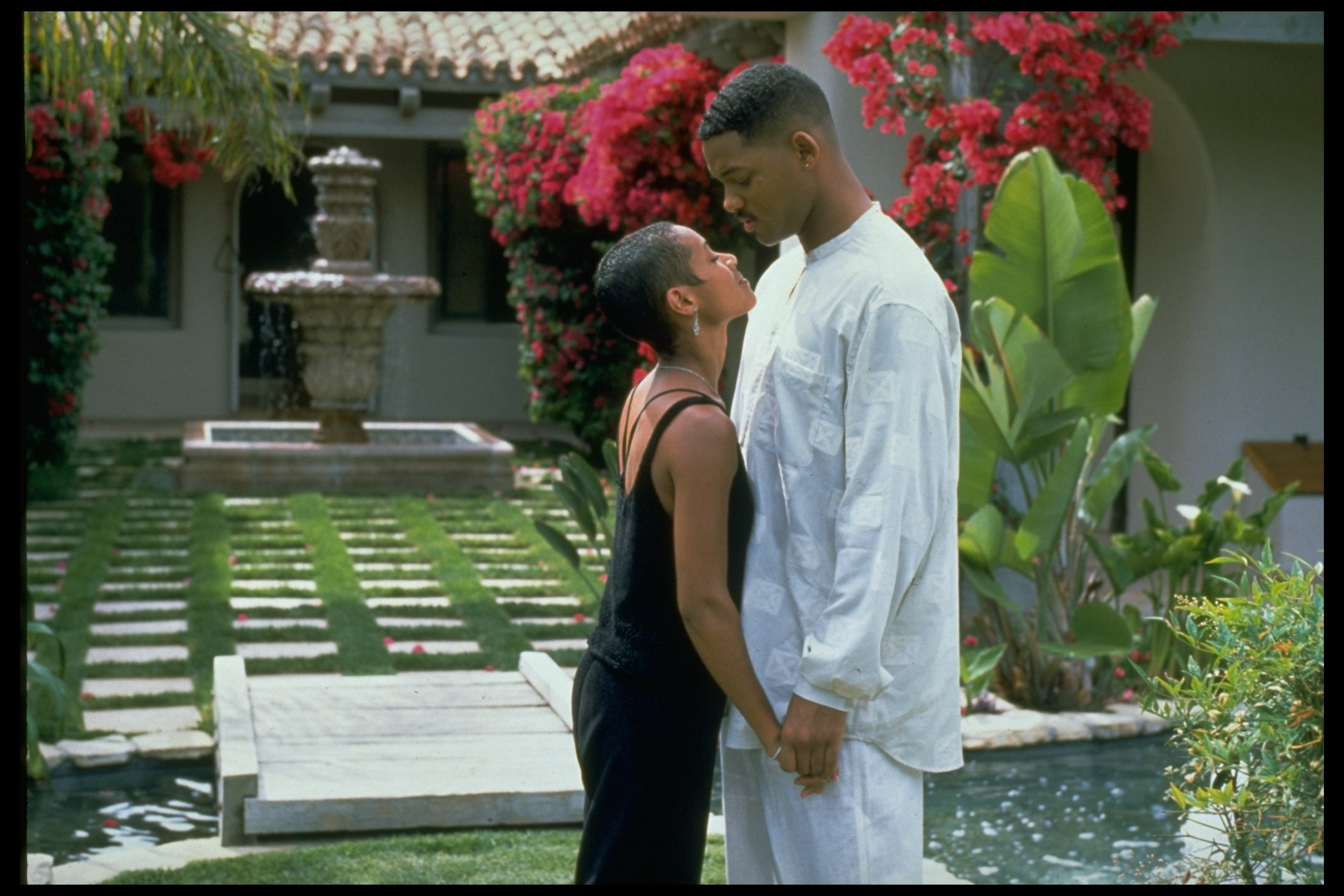 Will Smith and Jada Pinkett Smith married on New Year's Eve 1997
Before they became official, Smith and Pinkett Smith crossed paths multiple times. The Matrix star joined the cast of A Different World as Lena James in 1991. At the time, her future husband was one season into The Fresh Prince of Bel-Air. During his 2018 appearance on Red Table Talk, the Bad Boys actor said he had to meet Pinkett Smith once he saw her on A Different World. He convinced himself that their "energy" would be "magic" and went to a taping with his co-star, Alfonso Ribeiro, to see her in action. However, the taping quickly became the place where Smith saw his first wife, Sheree Zampino, for the first time. 
Ultimately, the Bright star decided to pursue a relationship with Zampino. The pair married in 1992 and welcomed their son, Trey, that November. However, after "several near-misses," he and Pinkett Smith crossed paths again in 1995. While they kept their relationship platonic during his marriage, Smith eventually realized he "wasn't with the person I was supposed to be with." So, he and Zampino divorced in 1995 after three years. 
Shortly after his split from his first wife, Smith and Pinkett Smith made their relationship more public. They attended events together, and The Nutty Professor star began spending time with Trey. After two years of dating, the couple decided to tie the knot on New Year's Eve 1997. 
Jada Pinkett's Smith's mom wanted her to have a big wedding with Will Smith
During their discussion on Red Table Talk, Pinkett Smith and Smith gave more insight into what happened on their wedding day. While they were together, the Woo actor became pregnant with Jaden Smith. When she found out that they were expecting, the host said she didn't want to marry the Wild Wild West star or have a wedding. However, her mother, Adrienne Banfield-Norris, pushed the couple to exchange vows in front of their family and friends.

In addition to feeling pressured by her mom to have a wedding, Pinkett Smith was three months pregnant with Jaden on her big day. She recalled crying down the aisle after being forced to go through with the occasion. 
"I was so upset that I had to have a wedding. I was so pissed," Pinkett Smith said, adding that she "went crying down the freakin' aisle getting married."
While reflecting on the "horrible" wedding, Norris apologized to her daughter for pressuring her to get married in a public manner. 
"It was a mess," she said of the wedding. "Jada was sick; she was very unpleasant."
"I'm sorry I didn't respect your wishes," Gammy said to her daughter.
The Smiths have been married for 23 years
Despite them not having an ideal wedding, Smith and Pinkett Smith's marriage is seemingly going strong. In 2020, the pair opened up about the Kingdom Come star's alleged relationship with August Alsina. On a special episode of Red Table Talk, the Girl's Trip actor said the "entanglement" with the singer began while she and Smith were separated. Fortunately, the pair found their way back to each other, and Pinkett Smith ended her involvement with Alsina. 
As of December 31, 2020, the couple has remained married for 23 years. However, they don't celebrate their anniversary traditionally anymore. On her Facebook Watch show, Pinkett Smith said their connection surpasses what the public would consider a typical marriage. 
"It's more of a life partnership, so it's not steeped in marital … in that day," she said. "We don't really celebrate that day anymore in that sense because the context of our union is totally different."