Jada Pinkett Smith Addressed Swinging With Will Smith Rumors Before August Alsina Rumor
Fans have been talking about Jada Pinkett Smith and Will Smith's marriage for years. Recently they're talking about August Alsina's claims about their relationship. Find out what the actor said about rumors about her marriage before the new rumor.
August Alsina claims he had a relationship with Jada Pinkett Smith
There were rumors that the R&B singer and talk show host had a relationship for some time. Fans found it interesting that his post for Pinkett Smith's birthday was longer than her own husband's in 2018.
Alsina did a recent interview with Angela Yee where he claimed he did have a relationship with Pinkett Smith. "I actually sat down with Will and had a conversation. He gave me his blessing," he said. "And I totally gave myself to that relationship for years of my life, and I truly and really, really, deeply loved and have a ton of love for her."
He continued, "I devoted myself to it. I gave my full self to it. So much so that I can die right now, and be OK knowing that I fully gave myself to somebody. Some people never get that in this lifetime." Alsina claimed their relationship ended when she "butchered" him.
She denies they ever had a relationship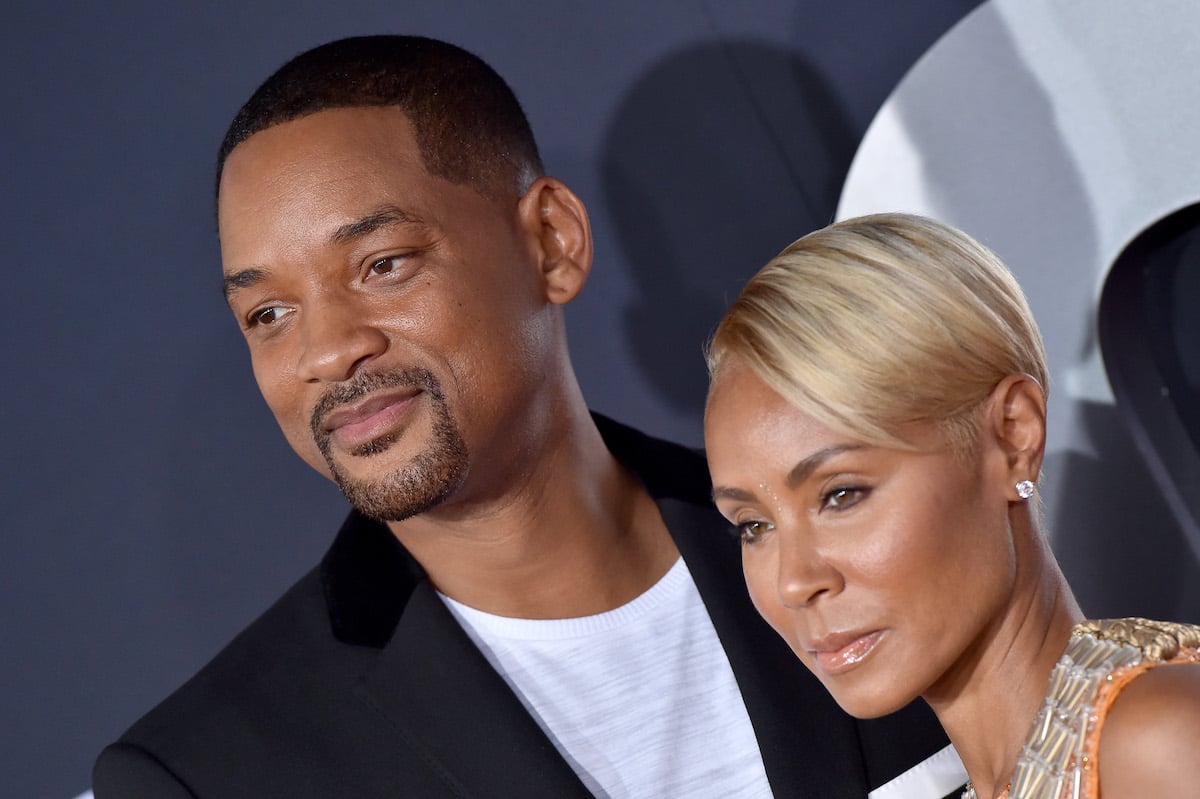 Alsina's interview caused a frenzy on social media. Many assumed that what he said was true. But both parties aren't giving the same story about their history together.
The Red Table Talk host is denying they had a relationship. Pinkett Smith's representatives told Page Six that Alsina's claims in his interview are "absolutely not true."
She addressed the rumors that they swing before
This isn't the first time people talked about the couple's marriage. The actor talked about the rumors about their relationship on the Bert Show on Atlanta's Q100, according to Us Weekly.
She said she found the rumor funny that people think "that's the only way your marriage can work." Pinkett Smith then addressed the rumors along with their sexuality directly.
"I've heard all the things — their marriage is not real, he's gay, she's gay, they swing," she said. "But at the end of the day, people have to believe what they have to believe."
She went on to say she's not focused on what people are assuming about their relationship. "One thing Will and I are not here to do, is like, what's real for us is what's real for us, so you can either get on that bandwagon or not," Pinkett Smith said. "I'll tell you what, it's too hard to be in a pretend marriage. Life's too short for that one."
Pinkett Smtih already denied the rumors. Fans will have to wait to see if she's talk about Alsina on Red Table Talk.