Jada Pinkett Smith Admitted She and Will Smith 'Made Love in Some Interesting Places'
Will Smith and Jada Pinkett Smith are causing quite a stir over Red Table Talk. Jada's hit show features her mother and daughter, and we're learning quite a lot about the Smith family. Now, we're taking a look back at some old interviews. And Jada once admitted that she and Will weren't afraid to get adventurous when it came to their sex life.
Will Smith and Jada Pinkett Smith don't have a typical marriage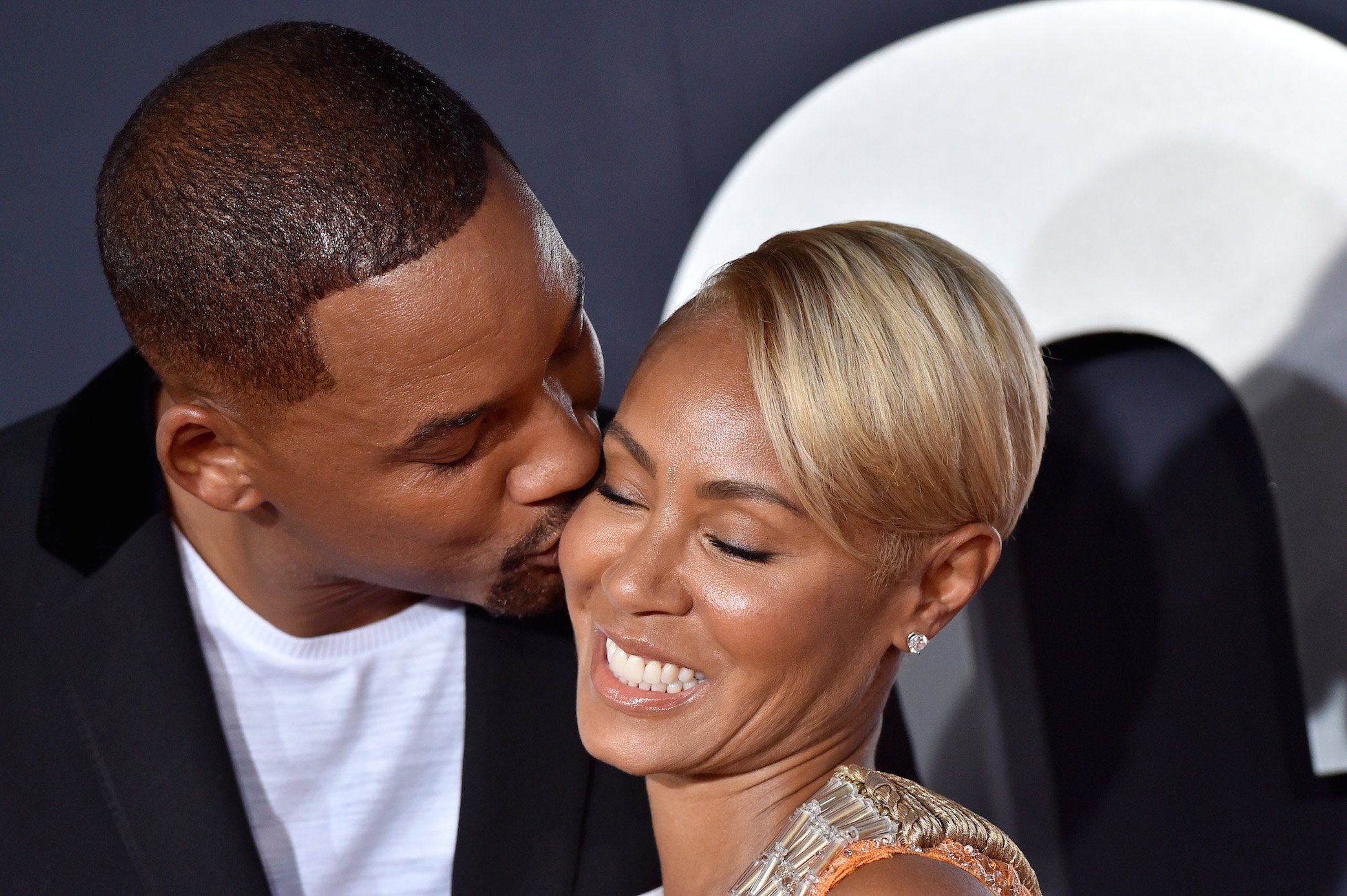 Will and Jada seem to have an ultra-healthy marriage, as it's full of honest communication and true partnership. They've certainly had their ups and downs, though. Jada took to Red Table Talk to discuss her "entanglement" with a much younger man during her marriage. And Will was able to forgive and let it all go, which appeared to make their bond even stronger.
Back in 2011, Jada appeared on CNN to talk about her relationship with Will. "I would say Will came at a time in my life where he saw beauty in me that I didn't see in myself at the time," Jada started. "He saw a diamond in the rough and he kind of picked me up and blew off all the dust and said, 'I'm telling you, I'm [going to] make you shine, girl!'"
Jada then added that Will's love and support created a "safe space" for her to "get healthy" and truly figure out who she was.
Jada once admitted she and Will chose 'interesting places' to make love
As Jada continued to talk to CNN, the topic of sex came up. The interviewer told Jada that they kept reading about her "fantastic sex life." And Jada explained that after so many years of marriage, a good sex life is very important.
"I know people get so upset about it," Jada started. But it's clear she's open to discuss the topic since it's one aspect that keeps her and Will so connected.
The interviewer than stated that they read that wherever Jada and Will go, they try to find a new place to have sex. To that, Jada admitted, "We've made love in some interesting places."
"I mean, should I be concerned about my green room?" the interviewer joked.
"You should be!" Jada added. "The thing about it is I feel like you have to keep spontaneity. You have to keep your partner on their toes, because once it starts getting into a routine, it's like, it's very boring."
Jada went more in-depth about her sex life on 'Red Table Talk'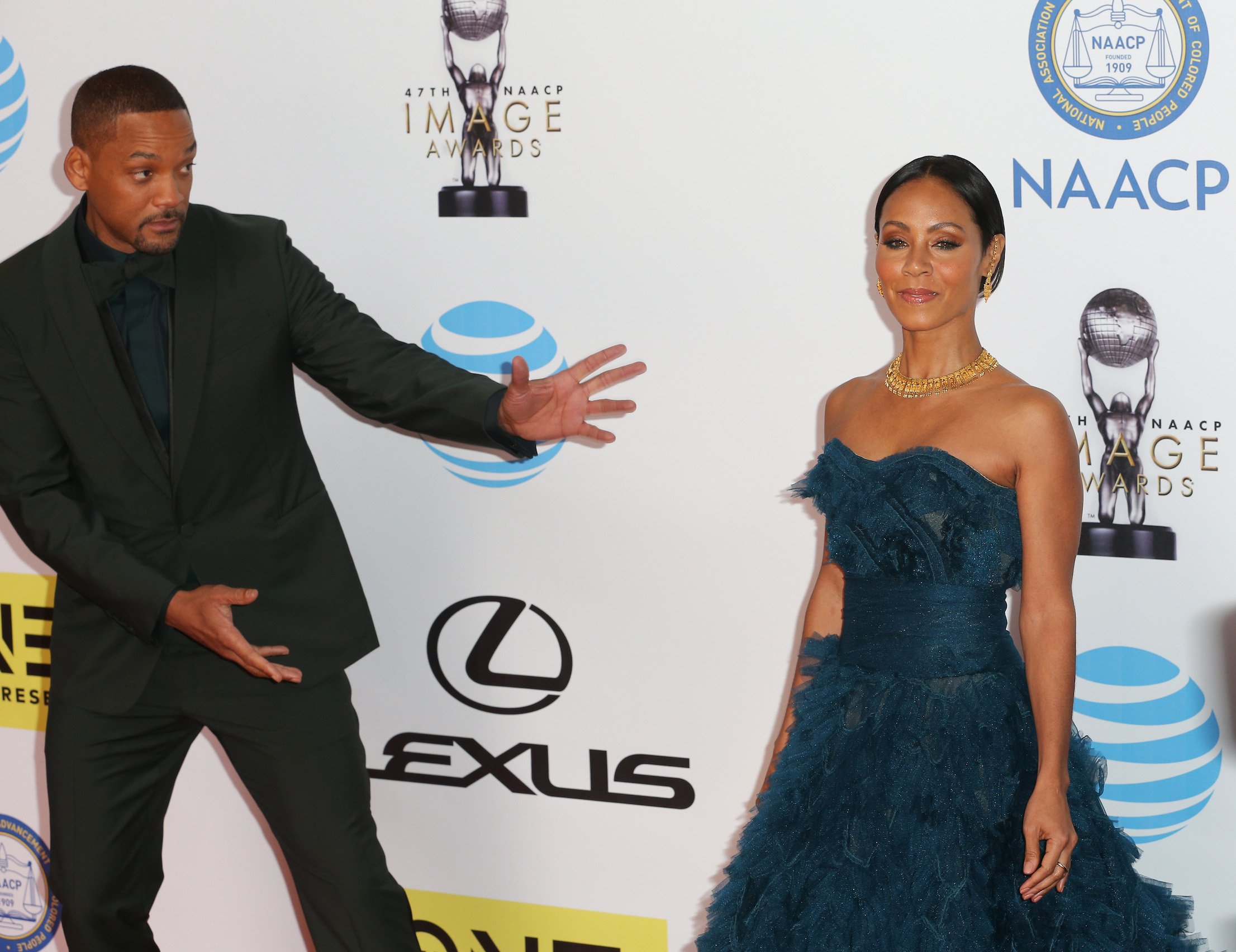 Jada's gotten seriously candid on Red Table Talk, and she once opened up about her addiction to porn. According to The Independent, Jada said she developed a porn addiction when she was trying to stay abstinent — but it all seemed to come from an emotional place.
"Reading some of the effects of pornography, like the idea that it gives you false expectations … I can definitely see that with men," Jada noted. She also explained that "she doesn't think we know culturally what women like in regards to sex, because women have not been allowed to explore in the same way as men."
We're glad Jada and Will have such a great romantic life — and we're certain we'll hear more about what they're up to in the future. For now, we'll continue to tune into Red Table Talk to learn more.
Check out Showbiz Cheat Sheet on Facebook!