Jada Pinkett Smith Admitted Willow Smith Doesn't Always Like Participating in 'Red Table Talk'
Jada Pinkett Smith and Willow Smith star in 'Red Table Talk,' but Jada noted Willow isn't always into being on the show.
Jada Pinkett Smith created Red Table Talk a few years back to highlight the ins and outs of her famous family. Now, the show has tons of loyal viewers, as Jada's daughter, Willow Smith, also gets quite candid on the show.
It seems Willow wasn't always all about Red Table Talk, though. Here's what Jada said about how her teenage daughter feels about participating.
Jada Pinkett Smith never expected 'Red Table Talk' to take off as it did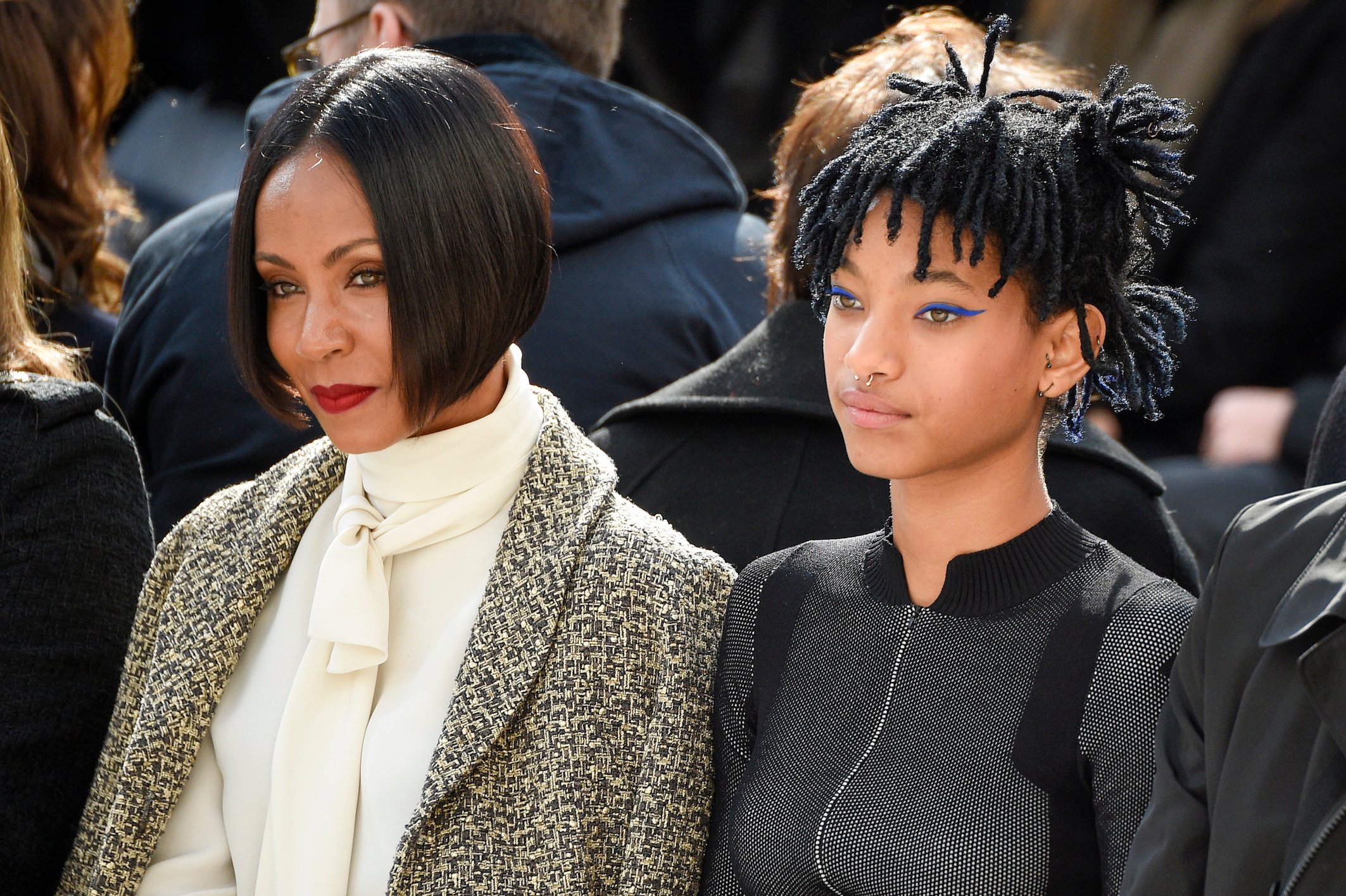 Everyone knows and loves Will Smith, but he's never had his marriage so on display as it has been with Red Table Talk. So far, Jada has discussed the struggles of marriage, parenting, and her affair with a much younger man that nearly destroyed her relationship.
"What was really important about Will and I doing that show together — two things: First of all was really to kind of get rid of the idea that people in the public eye have perfect relationships," Jada explained. "Us coming together and taking responsibility for both of our parts."
When she first started the show, she never anticipated it would take off, as she thought it'd be a one-off special. She sat down with Jimmy Fallon and talked about the success she's had with it.
"It's actually an idea that I came up with years ago," Jada explained while on The Tonight Show. "We actually did it when Willow was 12 as a Mother's Day special. But I just left it alone." She then explained that the producer of the show came to her years later and suggested she continue it, so she did.
Jada said daughter Willow Smith doesn't always enjoy participating
Willow is a staple on Red Table Talk, as it features three generations of women talking about their experiences with their family but also in society at large. While Willow's unearthed a number of secrets of her own on the show, it seems she might've been reluctant at first. Jada told Fallon while visiting The Tonight Show that her daughter wasn't always into it.
"How's Willow like? Does she enjoy doing it?" Fallon asked Jada. "You're there with your mom and your daughter."
"Well, you know, Willow's 17," Jada explained at the time. "So, she likes it sometimes. And sometimes she doesn't."
Jada continued on by saying that Willow is "so good" and necessary for the show, as the youngest generation represented has tons of good insights. But it seems it's her mother, Adrienne Banfield-Jones, who actually gets the most embarrassed. Jada said her mom refused to answer some of the questions during a sex episode of Red Table Talk.
Willow is proud of the honesty her parents have brought to the show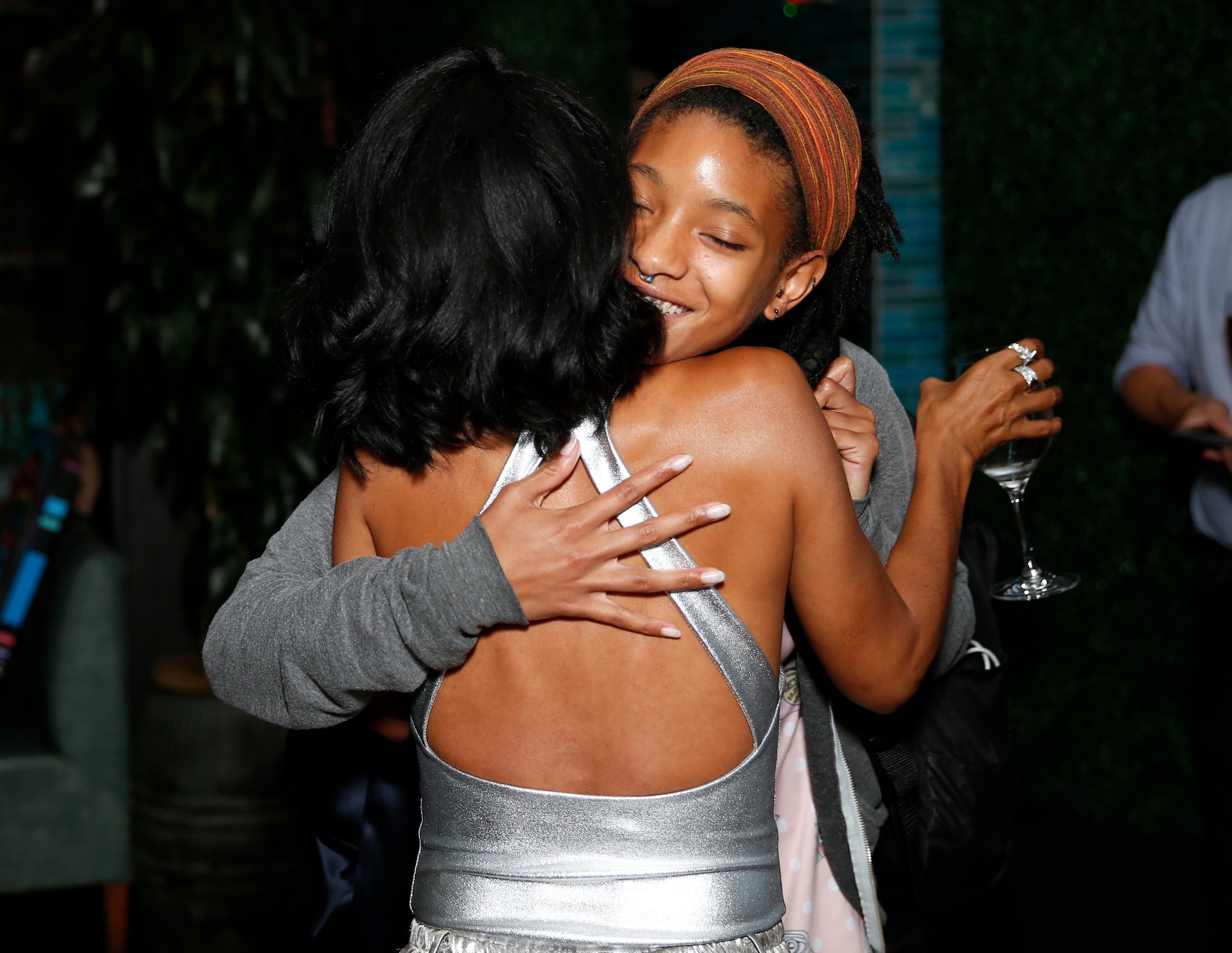 While Willow isn't always all about participating in her mother's show, she's really opened up while on camera. And she's also stated how proud she is of her parents for opening up about real-life issues.
"I'm so proud of you," Willow told Jada while on Red Table Talk, according to Insider. "To be able to see you and dad do that, for me, that was like, 'OK, that's the real deal. That's real love.'"
Will also seems to love the show. He's appeared a few times to speak to his family, but otherwise, he just thinks his wife is doing incredible work. "[Will] loves [Red Table Talk]," Pinkett told The Guardian. "He thinks I've finally, really found a place for my voice."
We're loving all the support Jada's family gives her for the show. And it seems Willow's really coming into her own while being featured on Red Table Talk, so we're excited to see what else she does in the future.
Check out Showbiz Cheat Sheet on Facebook!