Jada Pinkett Smith Wasn't the Only Chris Rock Victim – Whitney Houston's Drug Habit Was Another Punchline
Will Smith slapping Chris Rock at the 2022 Oscars for making a joke about his wife was historical. But Rock has a history of making ill-fated jokes. Rock once made one toward Whitney Houston.
As the Will Smith debacle calms down, many are wondering whether or not some comedians cross the line. For those living under a rock, Smith slapped Chris Rock after Rock made a joke about Jada Pinkett Smith not having hair while on stage at the 2022 Oscars. Now, Rock's history of seemingly making insensitive jokes has become a part of the discussion. One of his victims was Whitney Houston.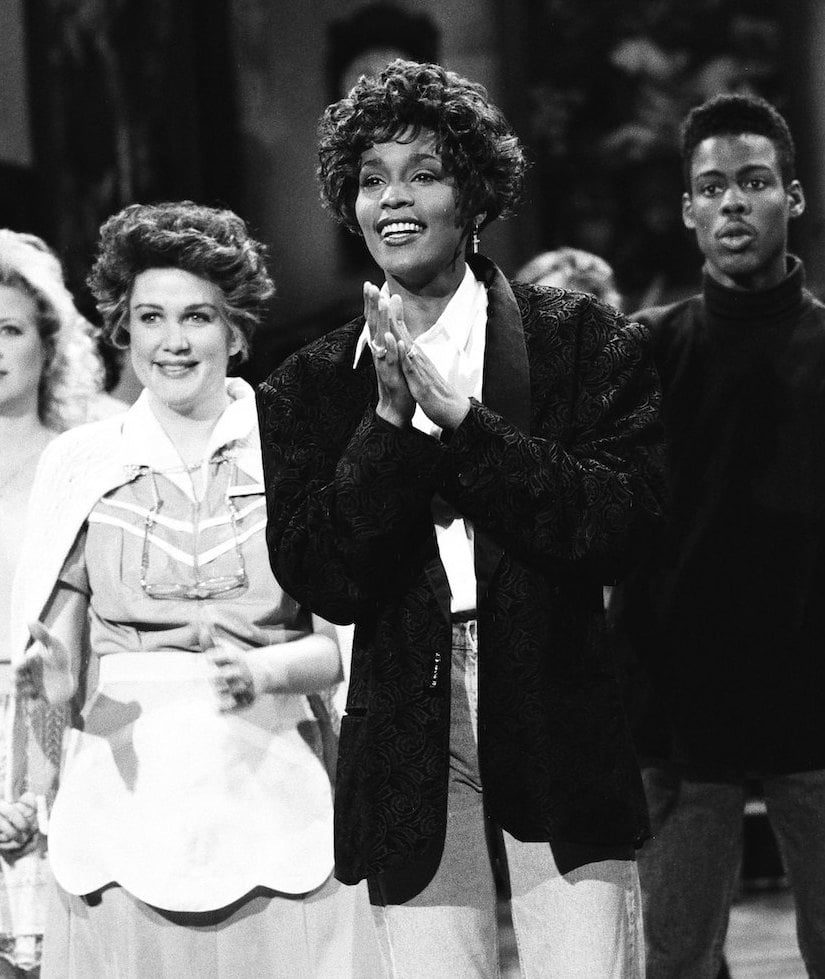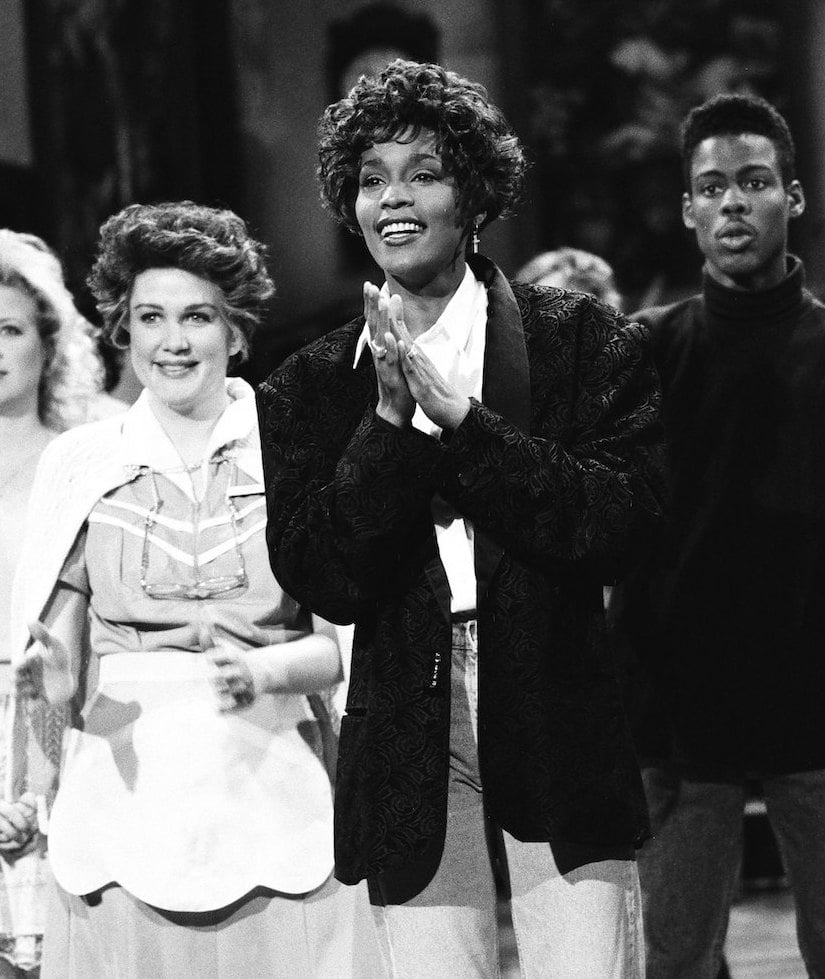 Chris Rock makes joke about Jada Pinkett Smith that prompts Will Smith's shocking reaction
Prior to Rock presenting the award for Best Documentary, Rock began making jokes. At one point, he compared Pinkett Smith to acting in a lead role of G.I. Jane 2. For those unaware, Demi Moore starred in G.I. Jane and stunned with a shaved head. 
The difference between Moore and Pinkett Smith is that Moore cut her hair by choice for the role. Pinkett Smith suffers from alopecia, which is a medical condition that causes hair loss. Initially, Smith laughed at the joke, with his wife rolling her eyes.
Out of nowhere, Smith walked onto the stage and slapped Rock with an open hand. People watching didn't know if it was staged or not until Smith sent Rock a warning from his seat in the front row. "Keep my wife's name out your f—–g mouth," Smith yelled at Rock. 
Reactions to the slap were split. On one side, people felt Smith overreacted and don't condone him getting physical. Others applauded Smith for standing up for his wife and felt the joke from Rock was cruel. 
The comedian also joked about Whitney Houston
Unfortunately, the Smiths aren't the only celebrities who have been offended by Rock's jokes.  In 2019, Rock shared a meme to his Instagram page that included a picture of Houston. The meme read: "Me sitting in a meeting that could've been an e-mail," along with a photo of Houston wearing sunglasses during an interview. But Rock's caption didn't fit the photo, at least to some followers. "Hurry up I got crack to smoke," he captioned the photo.
Houston had been open about her drug use throughout her life. In a 2009 interview with Oprah Winfrey, Houston detailed her history. She explained to the talk show host that her drug of choice was marijuana laced with cocaine, and added that her drug use worsened amid the success of her first film role, The Bodyguard.
Houston's ex-husband, Bobby Brown, didn't find the joke funny. "During this time of women empowerment you chose to use your time to try and humiliate our QUEEN!!! I thought you was a friend of the family," he wrote back to Rock. Houston died in 2012 due to an accidental overdose. Brown and Houston were married for 14 years. 
Will Smith apologizes
Rock didn't apologize to Houston's family nor Brown. But Smith has had time to reflect on his actions and is deeply regretful for getting physical. 
"Violence in all of its forms is poisonous and destructive," his Instagram post began. "My behavior at last night's Academy Awards was unacceptable and inexcusable. Jokes at my expense are a part of the job, but a joke about Jada's medical condition was too much for me to bear and I reacted emotionally." He apologized to all attendees, adding that he's a "work in progress."