Jada Pinkett Smith Confessed She Prefers Husband Will Smith's 'Rugged' Movie Roles: 'That's the Part They Don't Know About You!'
Will Smith is one of Hollywood's brightest stars, but wife Jada Pinkett Smith once revealed she prefers his edgier roles.
It's hard to maintain a long-term relationship in Hollywood, especially when both parties are working actors. So fans are desperate to know how Jada Pinkett Smith and Will Smith's relationship works. For all their challenges, the couple remains supportive of each other. After all, Pinkett Smith has been open about which of her husband's roles are her favorites.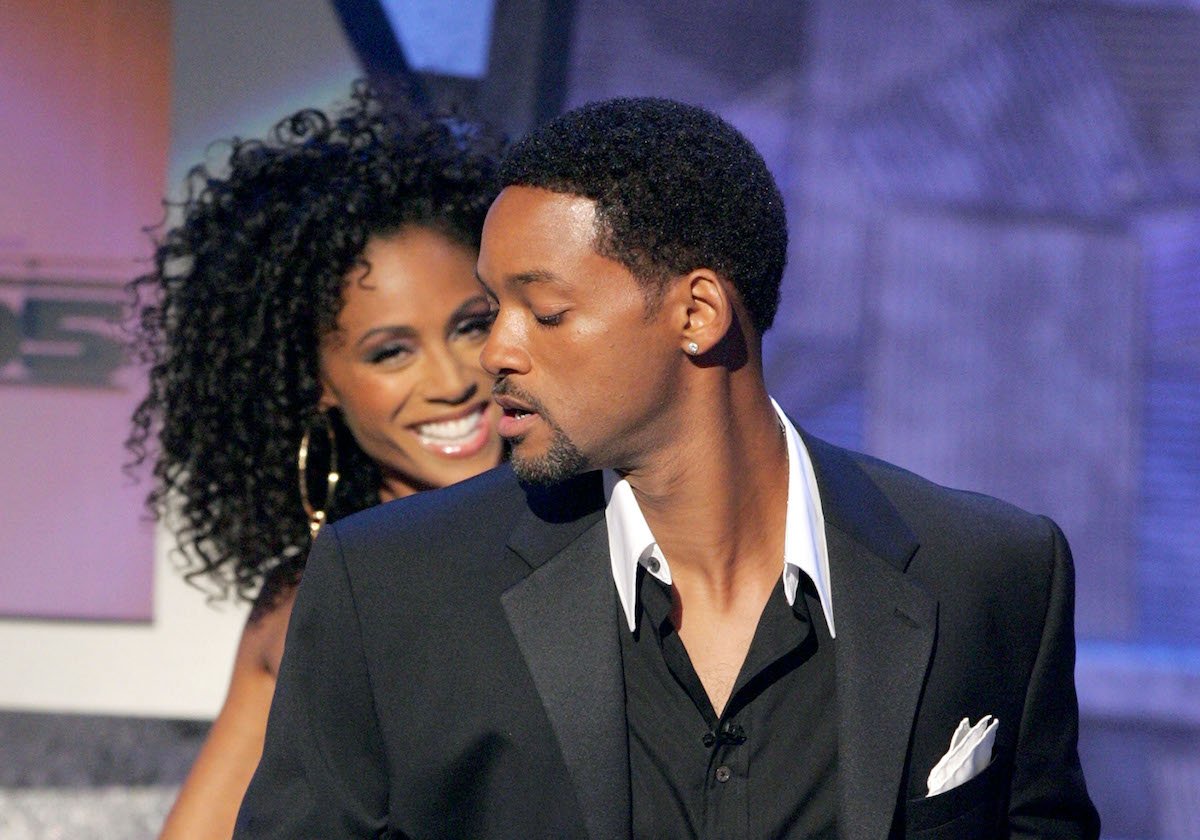 Will Smith shifted from music and TV to movies with apparent ease
Speaking of Smith's career, it's wild how seemingly easy he made the transition from music to acting. Of course, the fact that The Fresh Prince of Bel-Air was tailor-made for his sensibility is a huge reason why. And Smith's first few film roles saw him struggle to figure out the right approach to the craft for him.
But once Smith figured out how to harness his charms and range, he began to rack up hit after hit. Movies like Independence Day, Men in Black, and Enemy of the State solidified his leading-man status. And projects such as Ali, The Pursuit of Happyness, and Concussion earned him critical raves and awards attention.
Jada Pinkett Smith said she likes her husband better when he has "gruff"
But none of those movies capture the side of Smith his wife loves about. Pinkett Smith appears opposite her husband in Ali. Yet, on the People and Entertainment Weekly Network (PEN) show Mamarazzi (via Yahoo! Sports) in 2017, Pinkett Smith said there's a very particular quality she's drawn to in her husband's work.
"When [Will] has a little gruff and then he adds his humor to that. The gruff grounds him and then he puts the humor part on it that we love about Will. … He doesn't show that persona a lot in public because I feel like for him, Will likes to be welcoming. He likes to bring happiness and joy to people and that's lovely. But as his wife, I see that rugged aspect of him that's really awesome. So you get to see that in I, Robot and Hancock, and I'm like, 'That's the part that they don't know about you!'"
Smith has played more tortured characters too, such as in I Am Legend and The Pursuit of Happyness. However, both characters Pinkett Smith references — I, Robot's Del Spooner and Hancock's John Hancock — do attempt to infuse an emotional burden with Smith's trademark wit and charm.
Her favorite movie of Will's is his 'most joyful experience' on screen
Even though Pinkett Smith clearly loves her husband's more complicated roles, none of them are her favorite. Rather, in a 2019 interview on Jimmy Kimmel Live!, she defended Smith's performance as the Genie in the live-action remake of Disney's Aladdin.
"The critics weren't that kind," she said. "Can I tell you, it's probably my favorite role of his." And Pinkett Smith likely wasn't alone in that conclusion. Smith himself has acknowledged playing the Genie was the "most joyful experience" of his career. And Aladdin's $1 billion gross makes it the actor's biggest hit as well.