Jada Pinkett Smith Describes Her and Will Smith's Relationship Same Way Willow Describes Her and Jaden's
Jada Pinkett Smith once described herself as being the opposite of her husband Will Smith. The couple's daughter, Willow Smith, described her relationship with her brother, Jaden Smith, the same way.
Will Smith is a well-known actor but he's also a famous father. He and his wife Jada Pinkett Smith have two kids together Willow and Jaden Smith. Smith also has a son, Trey Smith, with actor Sheree Zampino. Turns out, there's one major thing Will and Jada have in common with Willow and Jaden: how they describe their relationships with each other. 
Will Smith and Jada Pinkett Smith are known for being unconventional parents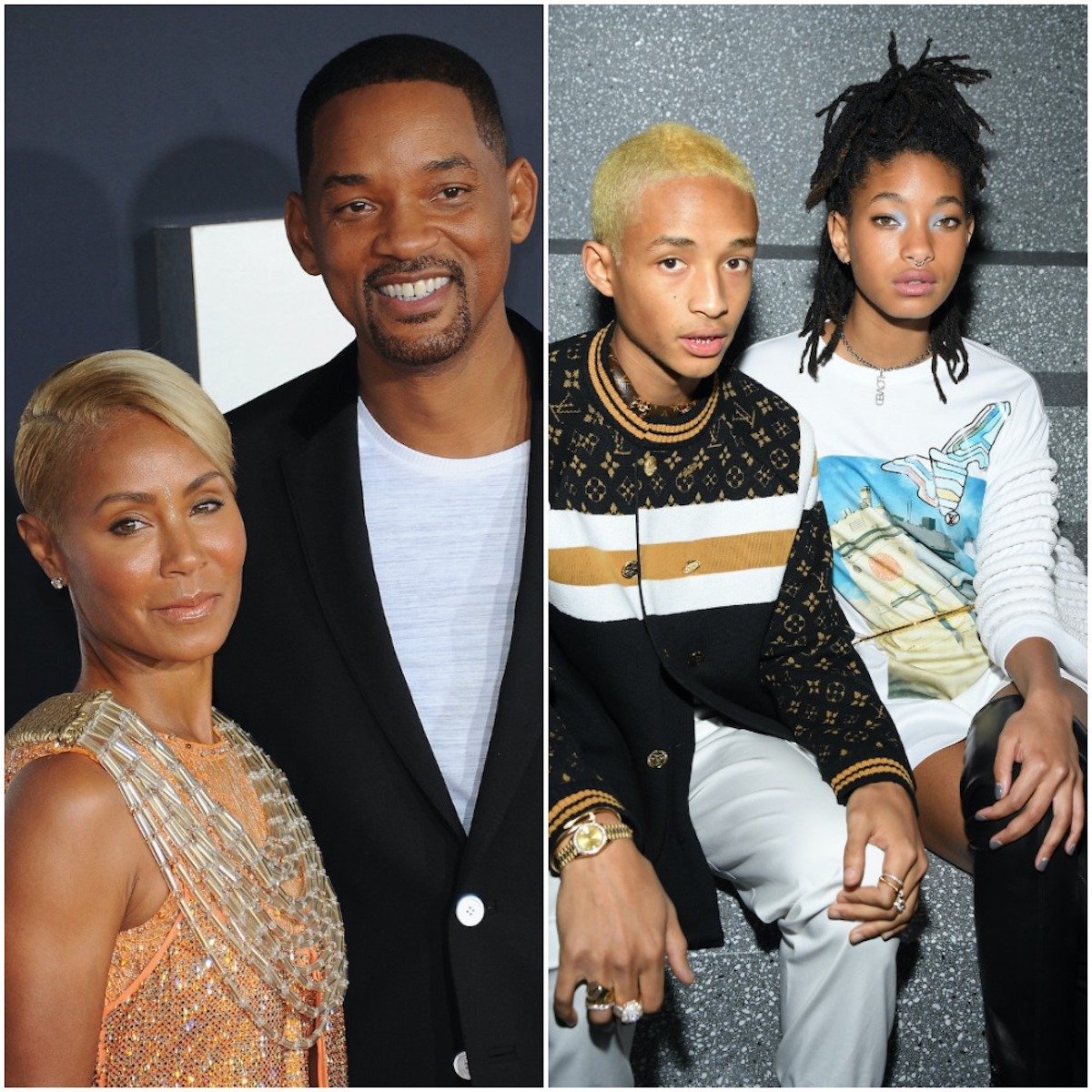 Smith makes headlines as an actor but he also gets attention for his unique approach to parenting. Will and Jada aren't strict with their kids. They're famous for raising Willow and Jaden with a no consequences policy. 
Instead, they rely on what they refer to as a "circle of safety." Their kids can say whatever they want without fear of consequences. 
Jada Pinkett Smith and Willow Smith use 'yin and yang' to describe relationships with Will Smith and Jaden Smith
Back in 2009 during an interview with Shape, Jada described her and Will as opposites who complement each other. 
"Will and I are yin and yang," she said. "He's all sky, vast and bright and soaring, and I'm all earth. I'm here to ground him, and he's here to help me fly."
Fast forward to 2016 when a then 15-year-old Willow and then-18-year-old Jaden sat down for a conversation with Interview.
Willow used the same phrase as Jada to describe her relationship with her older brother. 
"And throughout us realizing ourselves and realizing each other, we just opened our eyes and were like, 'Da*n, you are the yin to my yang,'" Willow said. "Not a lot of siblings have that opportunity because they're always being pushed together so much."
Jada Pinkett Smith and Will Smith are 'role models' for their kids
Willow and Jaden Smith know where their biggest inspiration comes from, their parents. Willow told Interview her parents have inspired her from a young age. 
"Growing up, all I saw was my parents trying to be the best people they could be," she said. Willow also saw "people coming to them for wisdom, coming to them for guidance, and them not putting themselves on a pedestal." 
Jaden chimed in, saying, "I 100% agree with Willow on that one. My parents are definitely my biggest role models." 
Through all the trials and tribulations, the Smiths talk to each other about everything. 
The Smith family gets real on 'Red Table Talk'
The openness continues on their talk show, Red Table Talk. Members of the Smith family discuss relationships, family dynamics, and other timely topics with celebrity guests or friends. 
On one episode, Will shared awkward parenting moments, saying he sometimes wished Willow would lie to him. Another time Jada admitted to crying for days over her and Will's marriage.
Most recently in 2020, Will and Jada made headlines regarding a rumored affair between Jada and August Alsina. Will and Jada addressed the rumor on an episode of Red Table Talk insisting their marriage is as strong as ever.
The Smith family aren't the only ones opening up on Red Table Talk. Celebrities get personal on the show. Jordyn Woods spoke with Jada about the cheating scandal involving her, Tristan Thompson, and Khloé Kardashian.