Jada Pinkett Smith Has a Fake Facebook Account She Uses for a Specific Reason
Actor Jada Pinkett Smith and husband Will Smith have always stayed active in the entertainment business, even when they're not filming in front of the camera.
At times, their family and marital matters become topics of media conversations, and in 2020, the couple popularized the term "entanglement" when addressing one controversy.
But the Smiths are savvy when it comes to social media use all the major platforms to post content. While Will Smith has a YouTube vlog and entertaining Instagram page, Pinkett Smith has her own show on Facebook Watch: Red Table Talk. It's there where she sometimes operates covertly.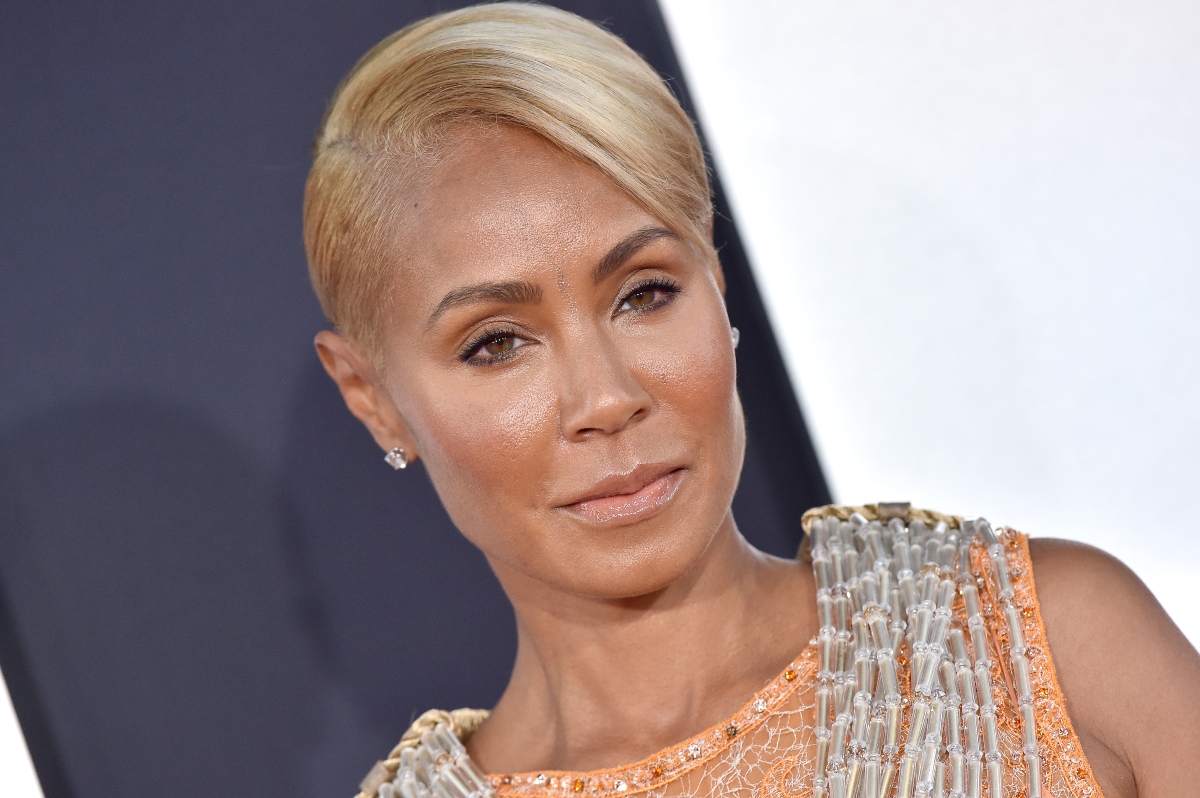 Jada Pinkett Smith launched 'Red Table Talk' with Facebook in 2018
Red Table Talk is the brainchild of Jada Pinkett Smith and her family. Drawing from raw conversations she had with friends and family around their own table, Pinkett Smith thought it'd be a good idea to create a program out of it. Thus, in 2018, the first episode aired on Facebook Watch.
During a 2019 interview with The Guardian, she explained how her own experiences informed the setup of the series.
"When I was going through a really tough time in my life, there were three women, three friends, who were so honest with me – I mean so honest with me, saying some stuff you would never expect anyone to say – that they re-directed my journey," said Pinkett Smith. "But it wasn't necessarily advice, it was that they were willing to spend time with me and share," she shared.
RELATED: Sheree Zampino Recalls Giving Jada Pinkett Smith a Regift After First Meet With Son
'Red Table Talk' has a huge Facebook following
Many of Pinkett Smith's Red Table Talk videos have views that number in the millions, which is something echoed in the community of subscribers.
But that group is not just meant for following, it's for people to engage with each other. Discussions are often tied to the episodes, but some open up about their own lives.
Pinkett Smith admitted to The Guardian that she created a fake Facebook account specifically to foster conversations in the comment section of the community.
However, she also shared that she doesn't use it to exalt herself as a celebrity. The ability to have exchanges in a medium that is built for it is one of the reasons Pinkett Smith chose to partner with Facebook for her series.
When to watch 'Red Table Talk'
Although Pinkett Smith's original series is on a break for now, the spinoff with host Gloria Estefan just received an order for 12 more episodes.
2021 will bring additional Red Table Talk chats to the Facebook Watch screen in the coming months. Last year, the show featured guests such as Will Smith, Taraji P. Henson, Jameela Jamil, and Kate del Castillo.
When Pinkett Smith brought herself to the table to address her August Alsina relationship, views topped more than 15 million in the first 24 hours. More is in store.
Meanwhile, viewers can watch previous episodes on the platform and interact with other fans on Facebook. Who knows? Maybe it's Pinkett Smith who's commenting on a post.