Jada Pinkett Smith Is Still Mad at Will Smith for Showing His Grandmother Her 'Jason's Lyric' Sex Scene
Will Smith tells the story of introducing his grandmother to Jada Pinkett Smith in his autobiography, 'Will.' However, before they met in person, Will showed his grandma Jada's notorious sex scene from 'Jason's Lyric'. Understandably, she still has not forgiven him.
Jada Pinkett Smith has weathered all kinds of relationship drama with her husband, Will Smith. He writes about much of it in his new autobiography, Will. However, there's one incident for which she has not forgiven him. He tells the story so that their fans can decide once and for all if he went too far.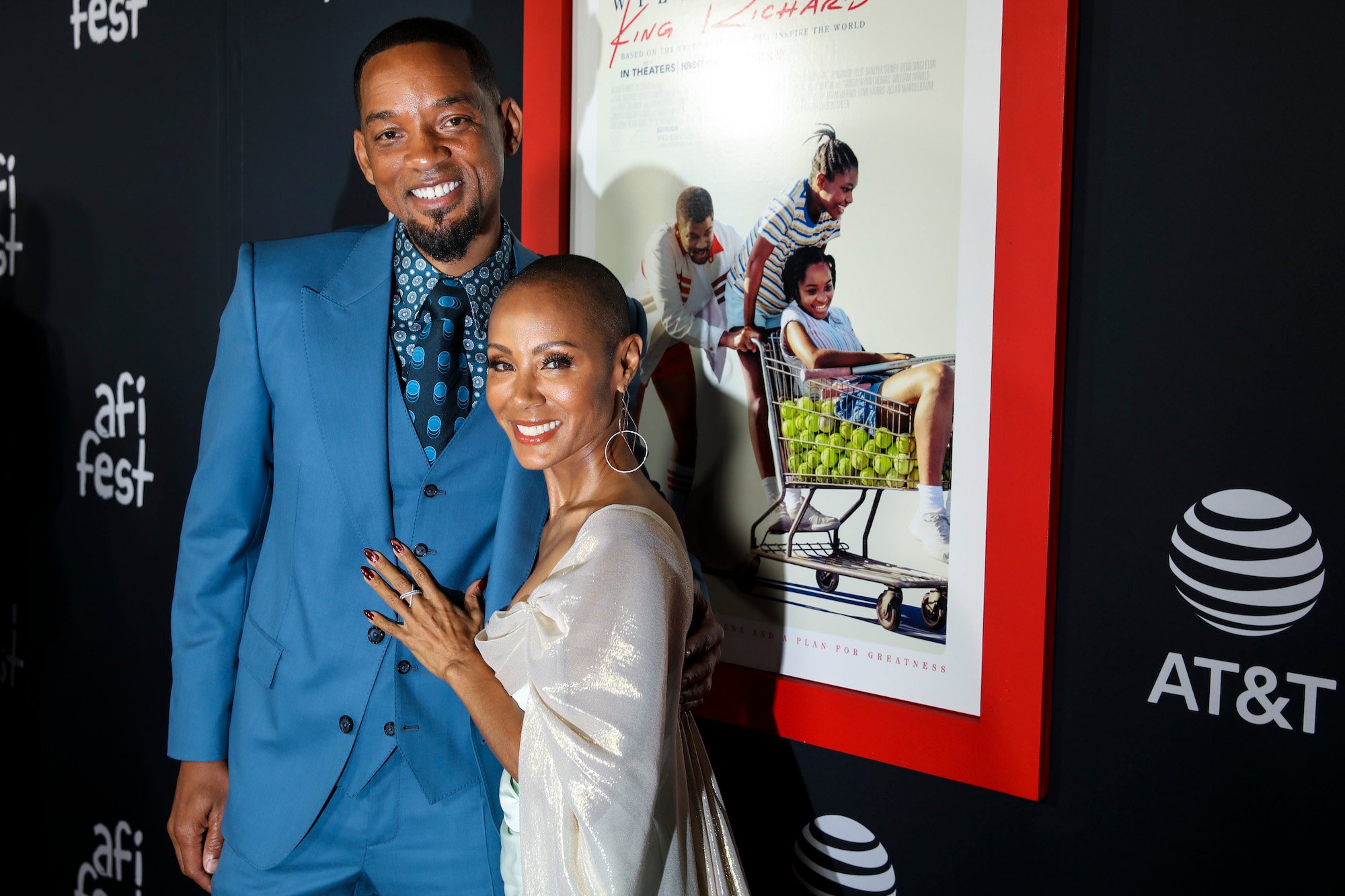 Jada Pinkett Smith's graphic movie sex scene
When Will and Jada started dating, his grandmother in Philadelphia, Gigi, wanted to meet the new love of her grandson's life. So he flew her to California and arranged a meeting. However, Will decided to show Gigi Jason's Lyric to introduce her to Jada's work. Not A Low Down Dirty Shame, not Set It Off, not even The Nutty Professor.
"The film is a beautiful love story between Lyric, played by Jada, and Jason, played by Allen Payne," he wrote. "At sixty-three minutes into Jason's Lyric, Jada has a graphic love scene that has become one of the most iconic love scenes in African American cinema. So when Jada said she was leaving her house in fifteen minutes, to take the forty-four minute drive to my place, I pushed play on Jason's Lyric, and Gigi started watching."
Will Smith planned an embarrassing introduction
Any number of things could have prevented Will from pulling this off. Had there been traffic or an accident, even the right number of red lights, Jada could have arrived after the sex scene in Jason's Lyric was over.
"Fifteen plus forty-four is fifty-nine minutes, and I trusted the comedy gods to do their part with traffic, parking, maybe a hug and a kiss in the driveway," he wrote. The comedic scene had been set. And boy, did the comedy gods come through. In a moment of unbelievable comedic synchronicity, Jada walked into my family room exactly sixty-three and a half minutes later to find Gigi summoning all the Jesus she could muster as Lyric and Jason roll around butt nekkid on screen — not even socks on — outside on the grass."
Jada was not amused.
"Jada freezes," he wrote. "She looks at Gigi, then to the screen. Back to Gigi. Horrified. Then to me. Back to the screen. To Gigi. To me.
In many of the stories in the book, Will gets vulnerable and emotional. For this one, Will milked it. He wrote, "'Gigi, I'd like you to meet my new girlfriend, Jada,' I said, filled with so much joy I could barely stand."
Gigi played her role, too. He wrote, "Gigi sits back on the couch, folds her arms, and says, 'When I was young, people didn't have to take their clothes off to mae movies.'"
Are you Team Will or Team Jada?
Will wrote that Gigi and Jada had a great relationship until Gigi died. However, Jada never forgave Will for the Jason's Lyric incident, and will not acknowledge the humor. 
"It's been so contentious that I considered leaving it out of this book altogether," he wrote. "But I decided, to let you, dear reader, settle our dispute once and for all. So, please clear your minds. You have been chosen as the Supreme Court of this story. The quesiton to you, learned justices, is a simple one: Is this prank funny or not funny?"
So, you decide. Are you Team Will or Team Jada?
"To this very moment, however, Jada has never even cracked a smile — not even the tiniest chuckle — about the meeting, not even once," he wrote. "So, ladies and gentlemen of the Court, I ask you humbly to search your hearts, and if I'm wrong, I will accept the censure of the court. But I feel honor-bound to pose the question anyway — almost rhetorically– for closure, and final resolution between Jada and me: Is that sh*t funny, or what?"