Jada Pinkett Smith Once Kissed Will Smith During an Interview After Talking About Their 'Sexy Fire'
Will Smith and Jada Pinkett Smith are one of the most talked-about couples in Hollywood. Their strong marriage has withstood plenty of hurdles, and they've been quite open about their romance with the public.
Back in 2009, we can't forget when the couple talked about the "sexy fire" they feel between each other — and it even caused them to kiss in the middle of an interview. Here's what happened.
Will Smith and Jada Pinkett Smith have an intense and loving marriage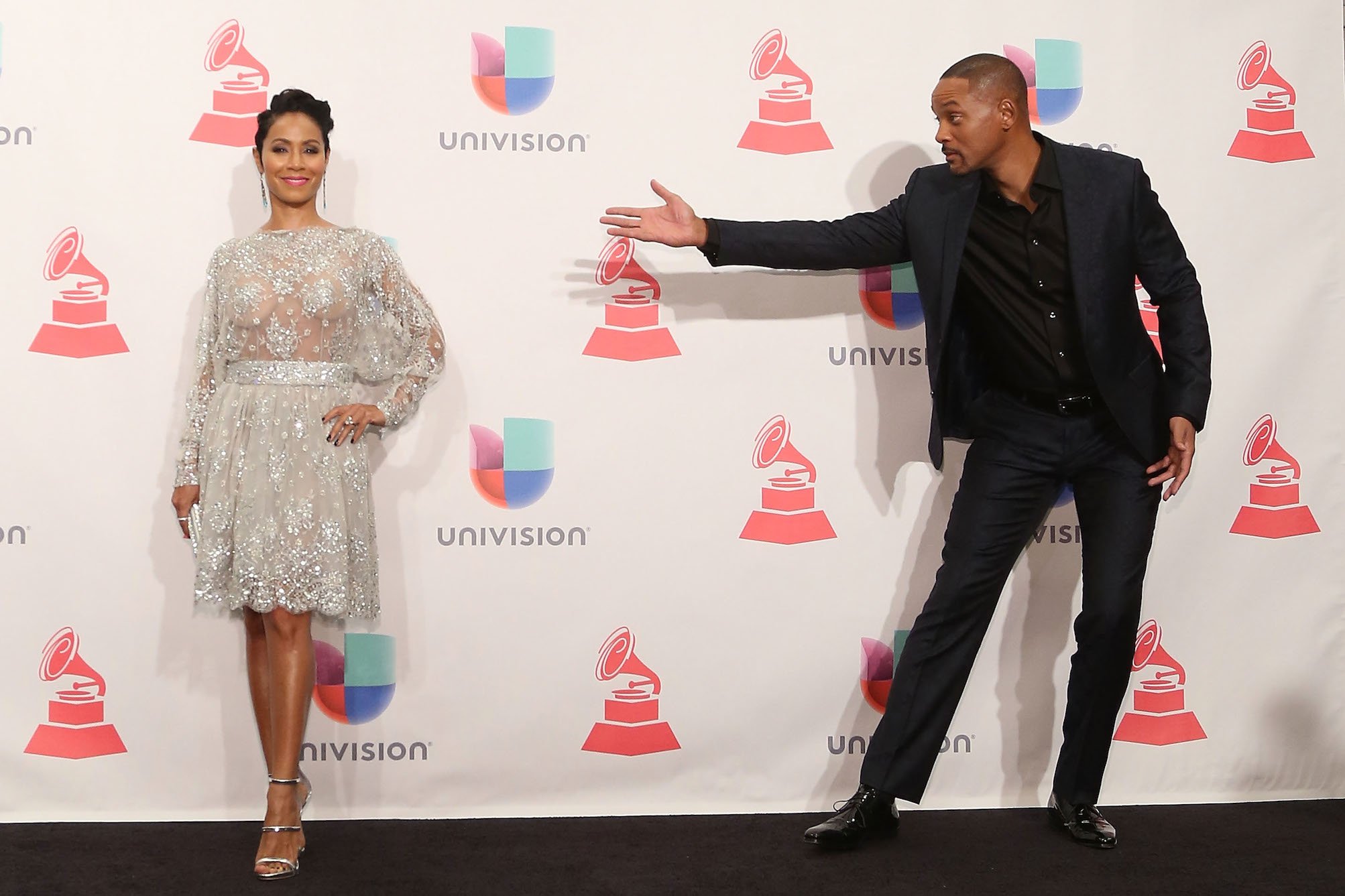 Marriage isn't easy, especially when it comes to Hollywood couples. But Will and Jada manage to make it work. The two have been married since 1997 and have promised to never divorce.
So, how do they keep their relationship fresh? It seems their secret is never giving up.
"We've been married 20 years and we've been asking ourselves [what's the secret to marriage] and really at the end of the day it's just not quitting," Will explained to Entertainment Tonight in 2015. "You can't expect it to be easy, it's like our marriage was the most difficult, grueling, excruciating thing that we have ever taken on in our lives. And, you know, we're just not quitters."
Not only that, but Will added that he and Jada don't try and work on their marriage. Instead, they work on themselves so they can bring their best foot forward as individuals. "We only ever worked on ourselves individually, and then presented ourselves to one another better than we were previously," Will said.
The couple once kissed during an interview after talking about the 'sexy fire' between them
Will and Jada did an interview with Skavlan back in 2009 to talk about being Nobel Peace Prize hosts. While the conversation focused on the prize at first, it quickly turned to their relationship. And the two couldn't keep their hands off each other.
First, Will and Jada reminisced about Ali, a movie they were in together back in 2001. "We were young," Jada noted. "We're getting old, huh?"
To that, Will answered, "We still got that sexy fire though."
When the host asked how Will and Jada maintain their "sexy fire," Jada said it's actually very easy. "Look at him!" she exclaimed.
Then, when the host asked the couple how they "find time" to connect, Jada said it was easy. And Will explained that because their work is "creative, there's a really close connection between creativity and passion. We create together."
"I'm feeling fiery right now," Jada noted. Then, she got out of her seat to walk across to Will to give him a passionate kiss mid-interview.
Jada once admitted she and Will 'made love' in 'interesting places'
This isn't the first time Jada and Will have gotten candid about their relationship in interviews. In 2011, Jada spoke with CNN about how she makes her marriage work. And the topic of sex came up.
The interviewer introduced the topic by explaining he heard about Jada and Will's sex life from previous interviews. "I know people get so upset about it," Jada added. And she then noted, "We've made love in some interesting places."
"I mean, should I be concerned about my green room?" the interviewer asked.
"You should be!" Jada noted. "The thing about it is I feel like you have to keep spontaneity. You have to keep your partner on their toes, because once it starts getting into a routine, it's like, it's very boring."
It's clear Jada and Will are great at keeping things spontaneous. We're sure there will be plenty more interviews way into the future regarding how they manage to spice their marriage up!
Check out Showbiz Cheat Sheet on Facebook!