Jada Pinkett Smith Reveals What Keanu Reeves Is Like in Real Life: 'The Matrix 4' Star 'Is the Sh*t'
Jada Pinkett Smith has nothing but love for Keanu Reeves. It's not surprising she has high praise for the actor, given his reputation for being one of the nicest guys in the business. When asked about her The Matrix 4 co-star, Pinkett Smith gave some insight into what Reeves is like in real life.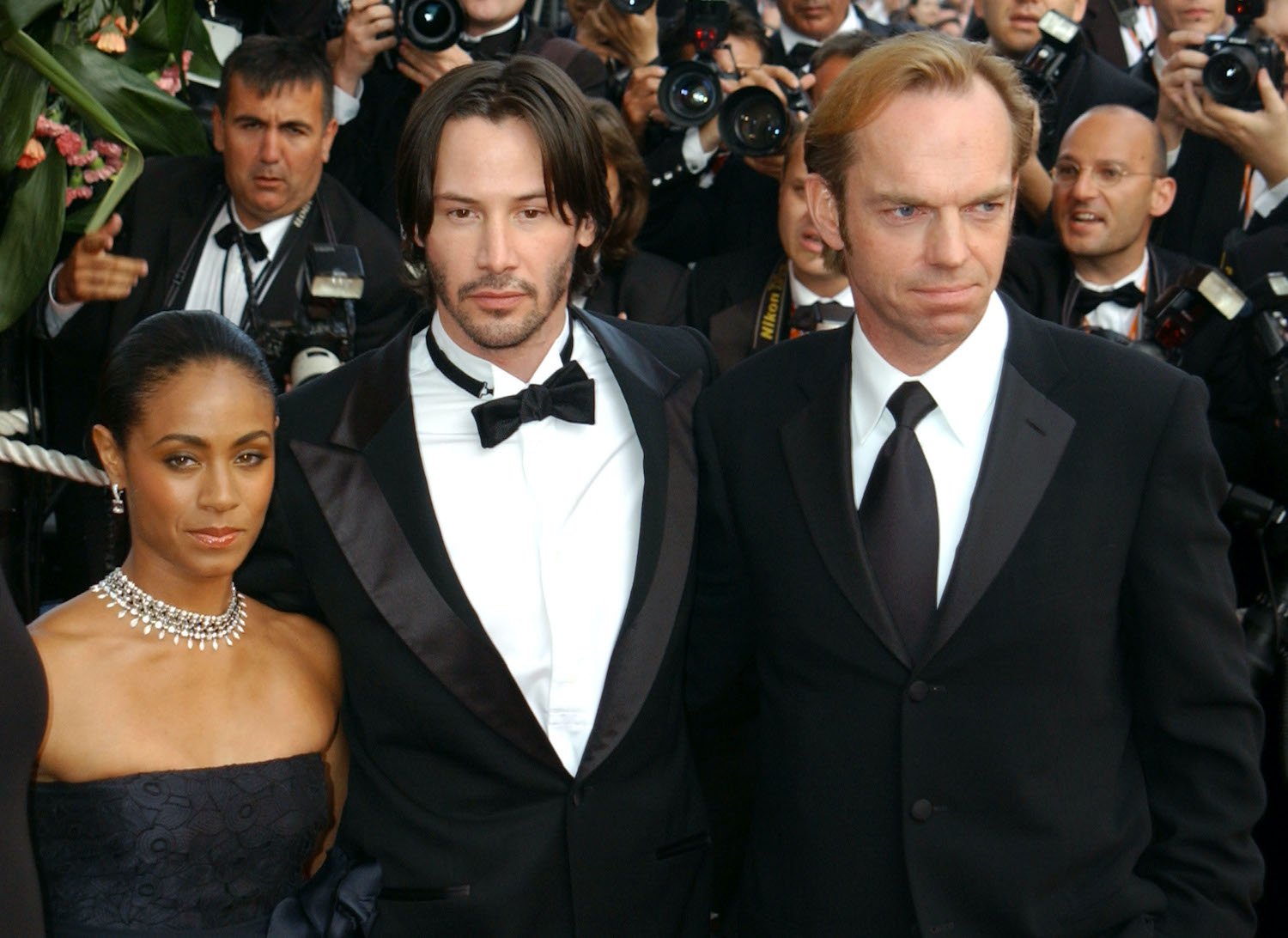 Jada Pinkett Smith shared the qualities that make Keanu Reeves so endearing
Has there ever been a bad word written about Reeves? The actor isn't the subject of tabloid fodder and stays relatively under the radar. He's enjoyed a long and successful career in the spotlight but has managed to stay grounded and humble through it all.
In a 2003 FilmMonthly interview (via Whoa Is (Not) Me), the interviewer asked Pinkett Smith to share her "impressions" of Reeves. "He has this mysterious quality, especially with us, with the press. He has a very guarded face," the interviewer remarked.
Pinkett Smith confirmed, "He is very guarded," then gave her perspective about the actor as someone who is more in-the-know.
"He's very generous. He's very sensitive. He's very quiet. You know what I mean?," she said. "But he's also a really intuitive person … He has this quality about him that he knows when you want to be spoken to or he knows when you want to be bothered."
Pinkett Smith continued, "And he knows when you don't. He gives you your space and he would prefer that you give him his space at the same time, understand when he wants to be spoken to."
"You know, when he wants that kiss in the morning. You know, there were days I'd come on the set and I'd go, 'I think today is the day Keanu might want a kiss.' You know, and then I'd come on the set and that day would be a day when you'd wave, you know what I'm saying?"
Pinkett Smith said Keanu Reeves works hard
Pinkett Smith also shared how Reeves is "a complicated man," explaining how she can "relate to that aspect of his personality because it's also an aspect of my personality."
The actor said she has a lot of respect and admiration for Reeves — he's definitely not a slacker.
"It's something that I really respect and admire about him," Pinkett Smith explained. "He works extremely hard. I don't think there's any other person that I've seen work as hard as that man. And that, to me, was extremely inspiring."
She said Keanu Reeves is so humble
Pinkett Smith also shared details of Reeves' tremendous generosity, explaining how he bought 12 Harleys for the stuntmen working on The Matrix Reloaded. "He didn't have to do that. He brought in a freaking Harley truck. And he just kept, the Harleys just kept piling out of the truck," she explained.
Reeves, ever humble, she said, "didn't make a big deal about it."
She continued, "Nobody knew what was happening, it wasn't like he made this grand statement about, 'Hey, look what I did' … He did it because he wanted to. Because he was so grateful to have them there, and they worked very hard also."
Pinkett Smith summed Reeves up by saying, "And he's the sh*t. I love Keanu. I really do. I really, really do. I think he's a really wonderful person."