Jada Pinkett Smith Said Her Mother Refused to Answer Some Personal Questions on 'Red Table Talk': 'She's Like, No, I Don't Want to Do It'
Jada Pinkett Smith features Jada's mother, Adrienne Banfield-Jones, and her daughter, Willow Smith on Red Table Talk. And the show features the women getting ultra-real about their lives. While Jada tries to get as candid as possible with her mom and daughter, it seems Banfield-Jones is reluctant to get into the nitty-gritty — especially when it comes to talking about sex.
Jada Pinkett Smith wanted 'Red Table Talk' to feature multiple generations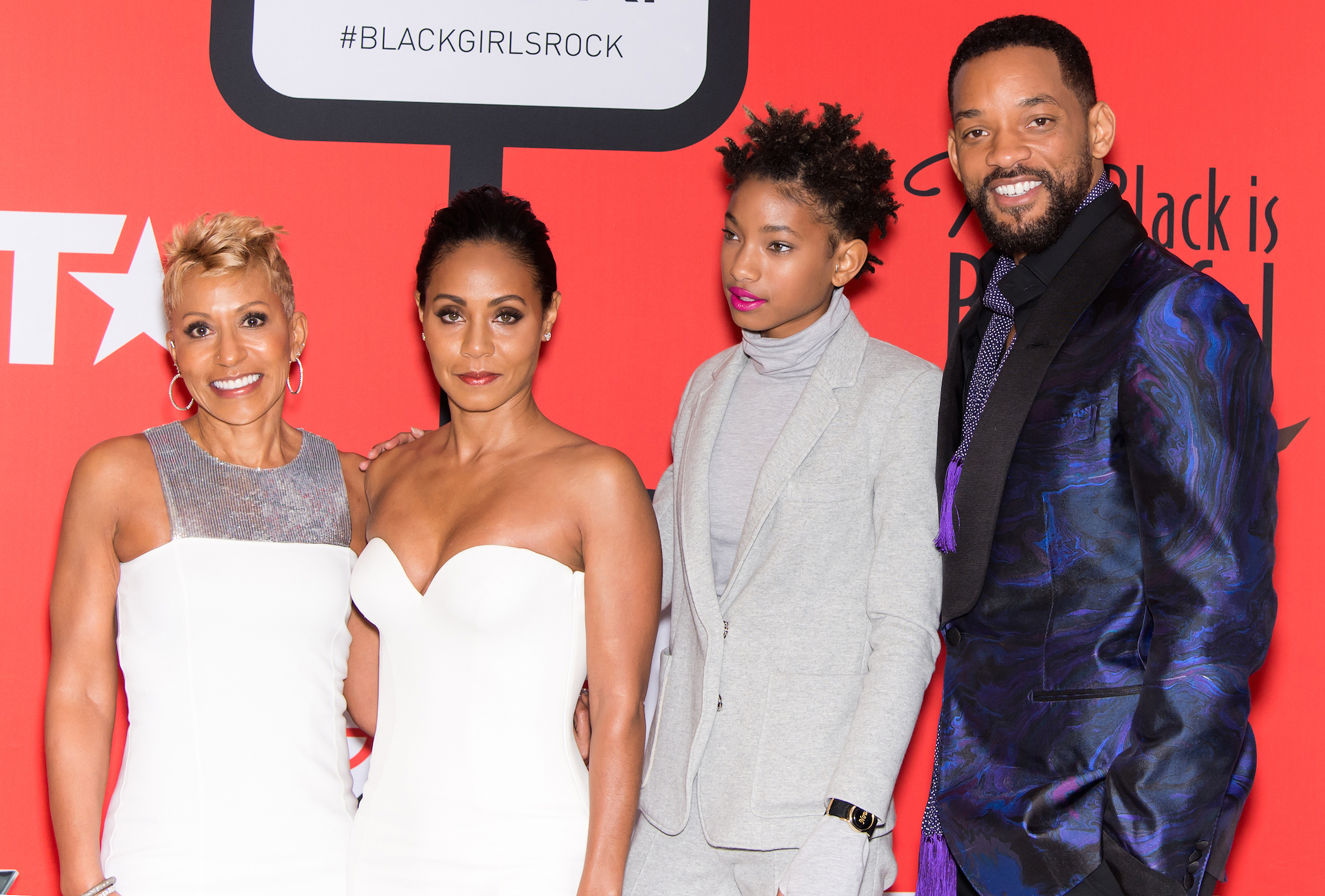 When Jada did her first episode of Red Table Talk, she never anticipated it would take off like it did.
"It's actually an idea that I came up with years ago," Jada told Jimmy Fallon on The Tonight Show. "We actually did it when Willow was 12 as a Mother's Day special. But I just left it alone." After that, the producer of Red Table Talk told Jada she should continue on with the show — and it's been a success ever since.
As for why Jada continues on with the show today, she's happy to share her personal struggles with the world so others know her family is only human.
"Will being the successful guy that he is and being willing to share what his pitfalls were in the relationship and in his family, you can't imagine how many other successful men called and said, 'Wow, my wife has been saying the same thing for years. Because you said it, it opened my eyes and because you said it, I'm willing to listen,'" Jada shared, according to Closer Weekly.
Jada said her mom, Adrienne Banfield-Jones, didn't want to talk about sex
While Jada and Willow are willing to discuss just about any topic on Red Table Talk, Banfield-Jones has limits. And during a very candid episode about sex, Banfield-Jones didn't want to offer up too much info about her own sex life — especially in front of her daughter and granddaughter.
Jada talked about this to Fallon as well.
"We just had the sex show, and my mother literally was like, 'I'm not talking about this on camera,'" Jada said on The Tonight Show. "I was like, 'Mom, come on. We're in 2018, mom.' And she's like, 'No, I don't wanna do it.' And even while we were making the show, she's like, 'I'm not answering that. I'm just not answering that question.'"
Jada then added that her mother is "more embarrassed all the time" than anyone else on the show because of her old-school attitude. And Willow is the most free-spirited and open of the three of them when it comes to the show.
Jada got ultra-candid about her sex addiction on the show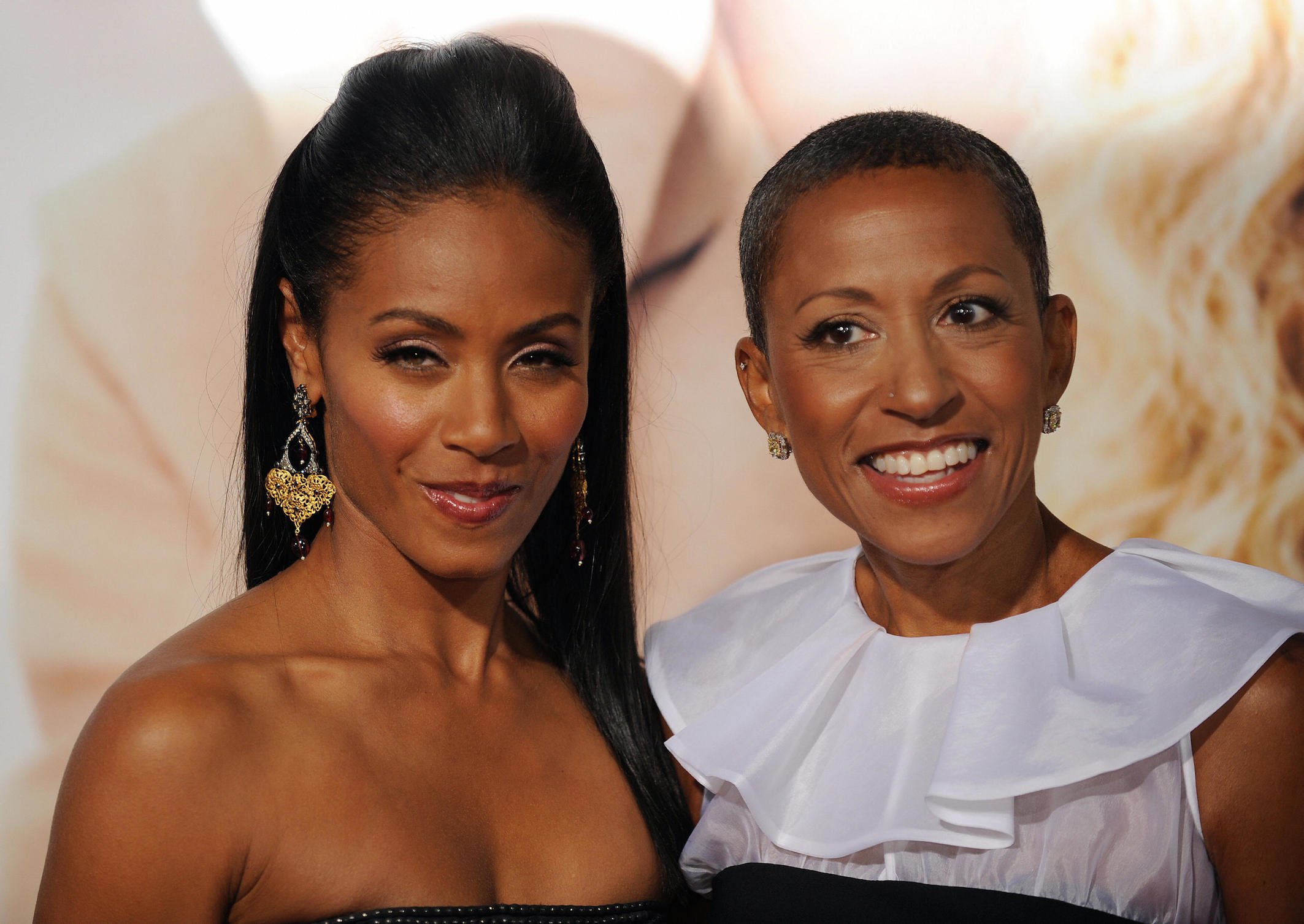 While Jada's mother wasn't too keen on talking about sex, Jada got into her sex addiction while on the show.
"My sort of addictions jump, they jump around," Jada explained on Red Table Talk, according to USA Today. "When I was younger, I definitely think I had a sex addiction of some kind, yes, that everything could be fixed by sex."
Sex aside, Jada noted she gets easily obsessed and fixated on things, and it's something for her to watch. "I am a binger, and I always have to watch myself and I can just get obsessed with things," she added. "It's not what you're doing but how you're with it. Why you're doing it. It's the behavior that's attached to it because if you want to have a lot of sex, that's great, but why are you having all that sex? That's what you've got to look at."
We're glad she seems to be in a much better place now. While Banfield-Jones didn't wish to reveal any intimate details about her own sex life, we imagine she's very proud of her famous daughter for speaking her truth even when it's tough.
Check out Showbiz Cheat Sheet on Facebook!