Jada Pinkett Smith Said This is 1 of Her Biggest Issues With Will Smith: 'It's Not an Easy Marriage'
Jada Pinkett Smith is getting more attention than ever thanks to her series, Red Table Talk. And we've learned a ton about her marriage to actor Will Smith. Will and Jada seem like the perfect couple, but they've made it known it's not all smooth sailing. And back in 2011, Jada explained what her biggest issue with Will is. Here's what she said.
Jada Pinkett Smith said Will Smith saw 'beauty' in her that she didn't see herself
RELATED: Jada Pinkett Smith Once Kissed Will Smith During an Interview After Talking About Their 'Sexy Fire'
Jada and Will didn't hit it off initially. But Will pursued Jada, as he knew she should be the one he's with after his divorce from Sheree Zampino. While Jada had her doubts about the relationship, she now appreciates the light Will saw in her at the very start of their romance.
"He saw beauty in me that I didn't see in myself at the time," Jada told CNN's Piers Morgan. "And he saw a diamond in the rough. And he kind of picked me up and blew off all the dust and said, 'I'm telling you, I'm [going to] make you shine, girl!'"
Jada then admitted that she was going through a "really rough" time, but Will made a "safe space" for her to "get healthy and grow."
Morgan then changed the subject to Jada and Will's sex life. And Jada noted that married couples "have to" have a great sex life after over a decade together. "We've made love in some interesting places," Jada said. "You have to keep spontaneity. You have to keep your partner on their toes."
Jada stated this is her biggest issue with Will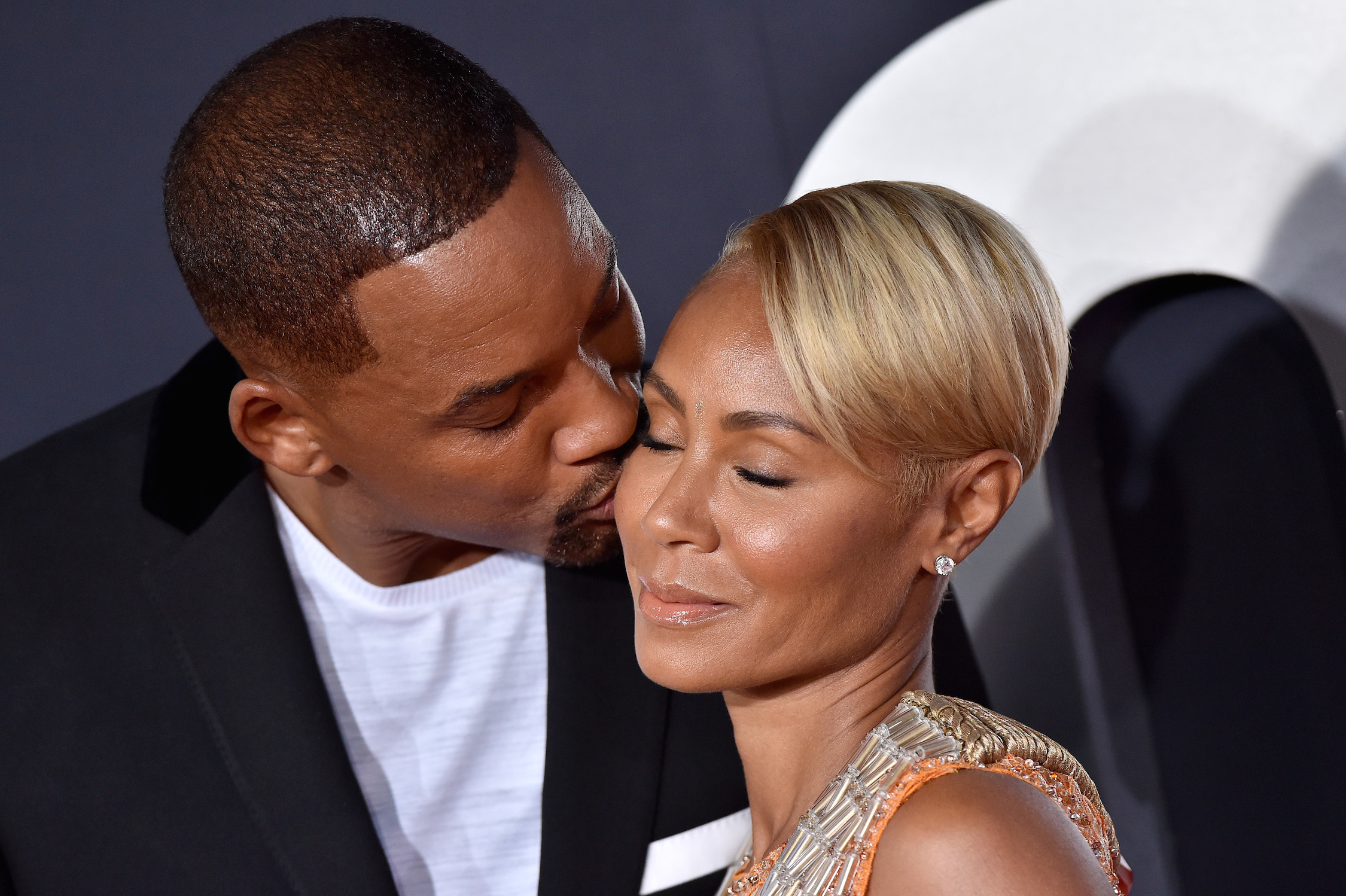 Jada spent the interview with Morgan gushing over Will. But Morgan wanted to dig deeper and know the less glamorous side of Jada and Will's relationship. The interviewer asked Jada what her biggest issue with Will is — and she noted he's a "workaholic."
"Is that a fault?" Morgan questioned.
"It can be at times — but it's not like, a crushing fault," Jada admitted. "But, you said one thing. I gave you one!"
Jada added that she and Will never scream at each other even during their most heated disagreements. "But yeah, we have our arguments," she noted. "We have our disagreements. And we have our debates. And we have our problems. I mean, it's not perfect in that sense that we don't have any issues. It's not an easy marriage."
The couple is committed to never divorcing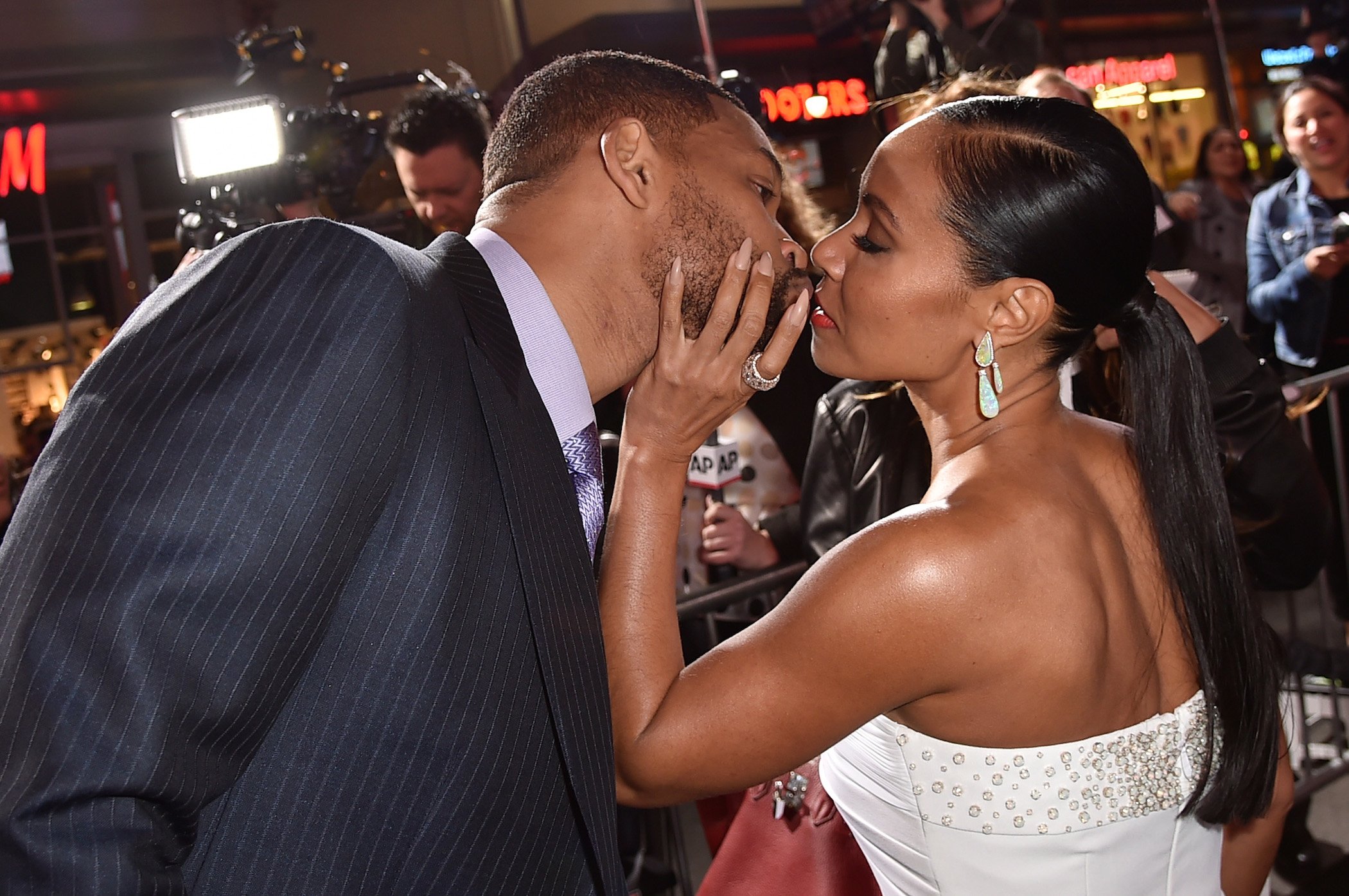 Despite going through hardships and major disagreements, Jada and Will have vowed to always listen to each other, respect one another, and retain their close friendship. And Jada's also stated she's never getting a divorce.
"I told Will from the gate, I said let me tell you something, 'If you marry me, know this: we're gonna be together,'" Jada said during an episode of Red Table Talk. "We're going to be under the same roof'… for me personally, I knew that there was no reason that he and I would ever [divorce]."
While Jada and Will have gone through many storms (some in the public eye and some reserved for home), it's clear they're holding on to each other through thick and thin. We're curious to learn even more about their relationship going forward — and we also want to know if Will ever corrected his workaholic tendencies.
Check out Showbiz Cheat Sheet on Facebook!