Jada Pinkett Smith Started 'Red Table Talk' To Showcase Her Imperfect Will Smith Relationship
Superstar Will Smith, his wife Jada Pinkett Smith, and their two children, Willow and Jaden, are basically Hollywood royalty. Between Will Smith's incredibly successful career knocking out one blockbuster (and hit record) after another, the kids churning out super popular music, and the fact that Will Smith and Jada Pinkett Smith have been married for over 20 years, the Smith family is #goals in a big way.
Something we love about these two, though, is that despite being a power couple, they always keep it real. They never pretend to be anything they're not, and they're honest about their shortcomings, lest we start mistakenly believing they're perfect; they're human just like the rest of us, and they want the world to know it!
In fact, that was one of the reasons why Jada Pinkett Smith started her web series, Red Table Talk — so that fans could see that her marriage with Smith was far from perfect, even though they're famous.
Will Smith and Jada Pinkett Smith's relationship timeline
Will Smith and Jada Pinkett Smith met all the way back in 1994 on the set of Smith's hit sitcom, The Fresh Prince of Bel-Air. Jada Pinkett Smith was auditioning for a role at the time, and although she didn't end up getting it, she caught Will Smith's eye instead. They didn't start dating right away, however; Will Smith was married for a short time to someone else, but started dating Jada Pinkett Smith in 1997.
After two years of dating, Jada Pinkett Smith found out she was pregnant. Although she and Will Smith are wonderful and loving parents now, at the time, Jada Pinkett Smith wasn't happy about the news. She felt pressure from her family to get married, even though she didn't believe in marriage.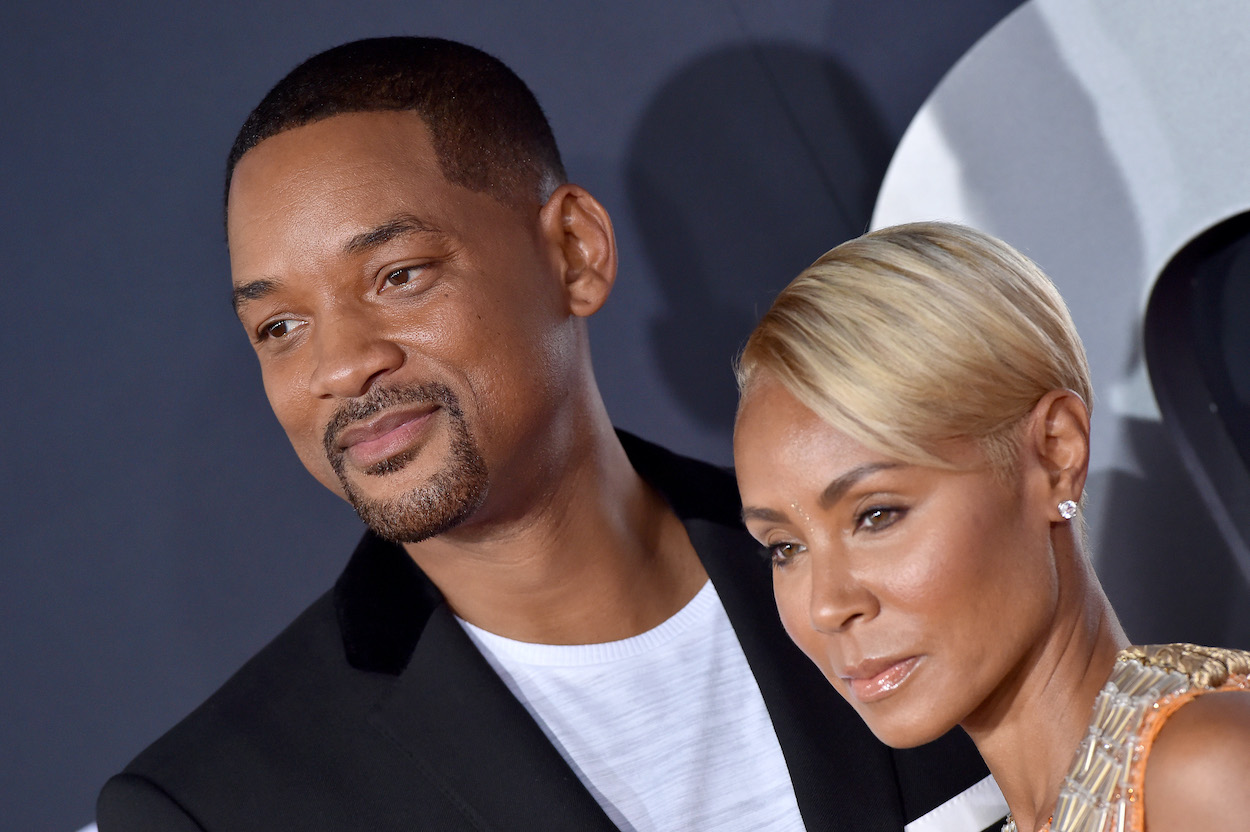 Nowadays, Will Smith and Jada Pinkett Smith have stopped referring to their relationship as a "marriage," and call it a "life partnership" instead. They've had a second child, and the four of them appear to be a very happy family. There are rumors that Will Smith and Jada Pinkett Smith have an open relationship, although neither of them has confirmed nor denied this.
A few years back, there seemed to be trouble in paradise when Will Smith and Jada Pinkett Smith separated. Jada Pinkett Smith has been honest about the fact that she was involved in a romantic affair with a family friend — she refers to it as an "entanglement" — during their separation.
Nowadays, though, all signs point to the fact that Will Smith and Jada Pinkett Smith have patched things up and are stronger than ever.
What is 'Red Table Talk'?
Jada Pinkett Smith started Red Table Talk, her web-based talk show series hosted on Facebook, back in 2018. In each episode, she sits around the titular "red table" with her daughter Willow Smith and her mother Adrienne Banfield-Norris.
The three generations of women discuss all topics under the sun with their invited guests, and it seems like no subject is off the red table. Jada Pinkett Smith and her family even get real about issues in their own lives. For example, daughter Willow Smith came out as bisexual on the show and shared that she'd like to be in a polyamorous relationship.
The three women have hosted shows about child abuse, infidelity, racism, and more. Red Table Talk has been acclaimed by critics and has been nominated for many awards, including a Daytime Emmy. It won an NAACP Image Award in 2019.
It's clear that viewers and critics alike appreciate the frank openness that the Jada Pinkett-Smith family displays on their show.
The real reason Pinkett Smith started 'Red Table Talk'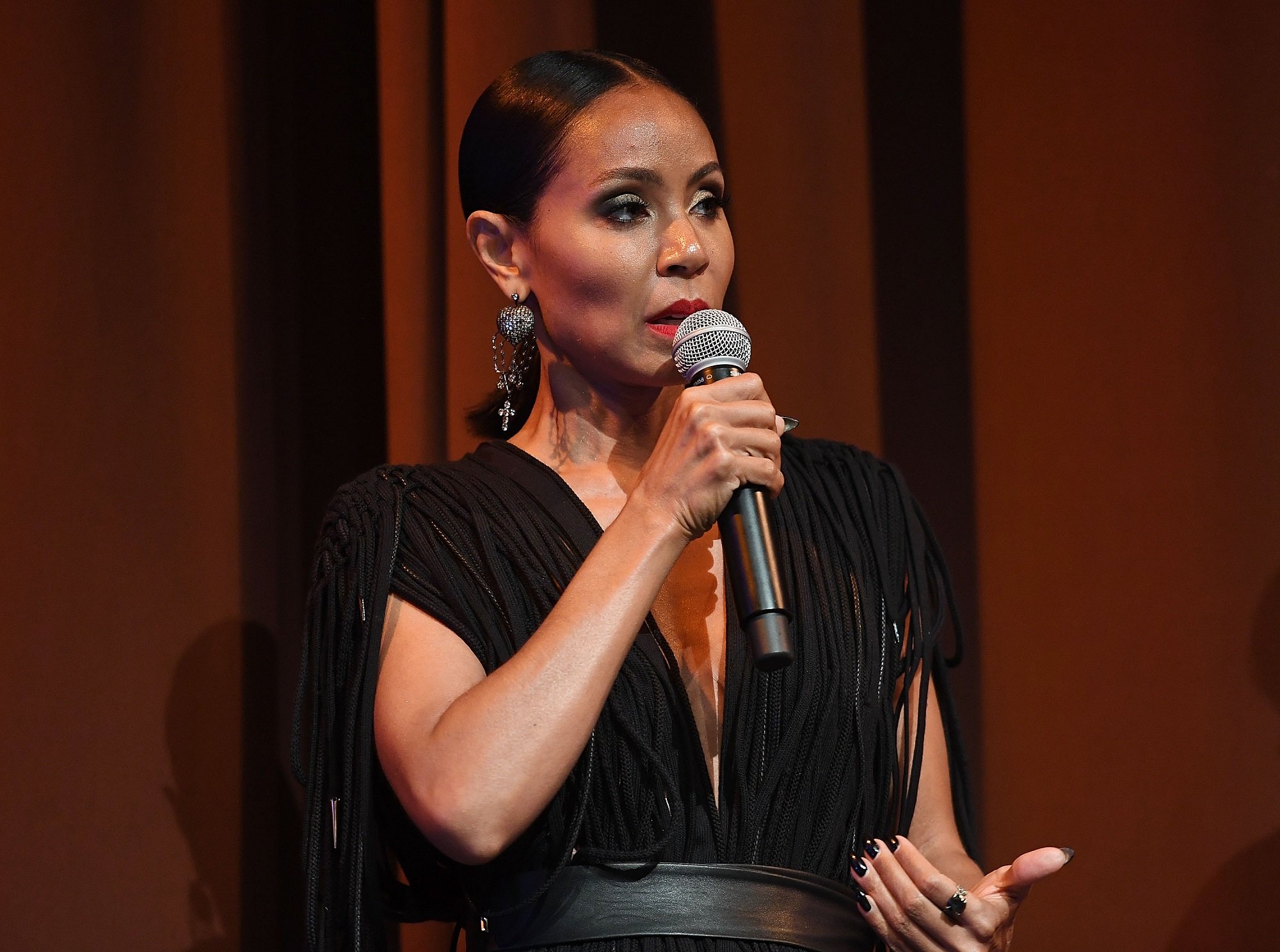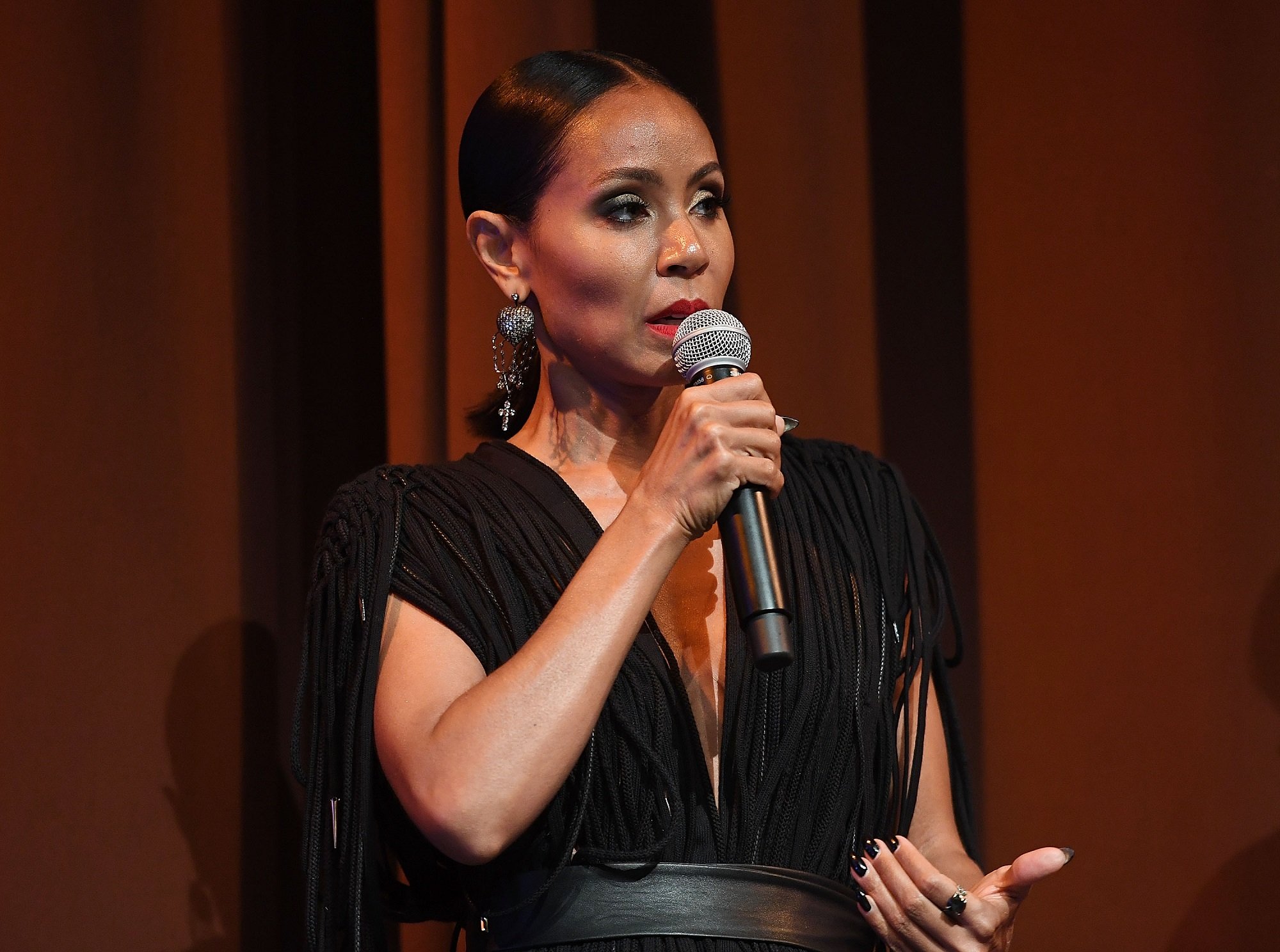 It's no wonder Jada Pinkett Smith is so open about her family life and life partnership on Red Table Talk; that was one of the reasons she wanted to start the show, to begin with. Closer Weekly quoted her as saying: "What was really important about Will and I doing that show together — two things: First of all was really to kind of get rid of the idea that people in the public eye have perfect relationships. Us coming together and taking responsibility for both of our parts."

It seems like a lot of people deeply appreciated Will Smith's honesty in particular. Jada Pinkett Smith shared: "Will being the successful guy that he is and being willing to share what his pitfalls were in the relationship and in his family, you can't imagine how many other successful men called and said, 'Wow, my wife has been saying the same thing for years. Because you said it, it opened my eyes and because you said it, I'm willing to listen.'"
Seems like Red Table Talk has really made a difference in people's lives, as fans and critics can't get enough of it.