Jada Pinkett Smith Uncovers Why Keanu Reeves Fans Are So Obsessed with Her 'The Matrix 4' Co-Star
It's been a long time since Keanu Reeves last plugged into The Matrix franchise. But in recent years, the actor's popularity has surged. Thanks to the John Wick series and breakout roles in Toy Story 4 and Netflix's Always Be My Maybe, the internet is obsessed with Reeves all over again. And his Matrix co-star Jada Pinkett Smith revealed why Reeves is so magnetic.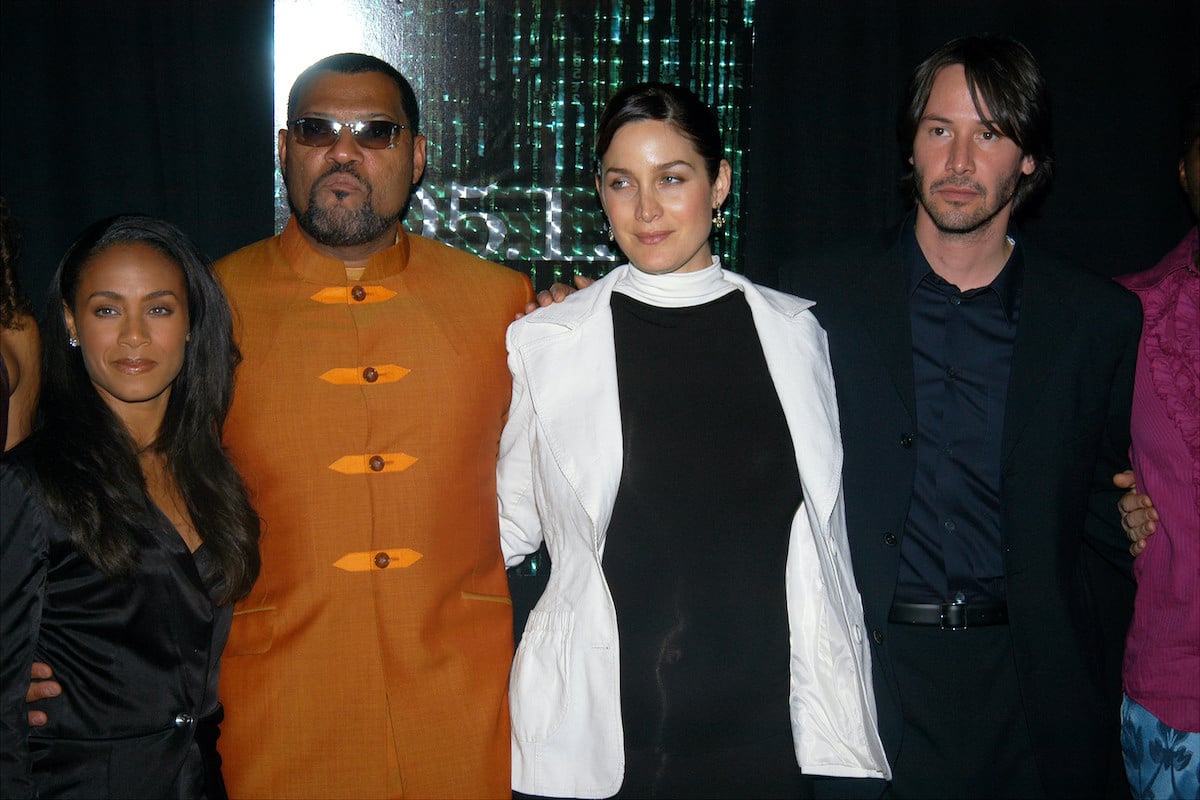 Jada Pinkett Smith and Will Smith have a history with 'The Matrix'
Following the success of 1999's The Matrix, Pinkett Smith joined the cast as Niobe for the two sequels released in 2003. But the actor actually auditioned for the role of Trinity back in the day. Moreover, her husband, Will Smith, famously turned down the role of Neo as well.
Although her husband lost out on a big payday by rejecting The Matrix, Pinkett Smith seems to have had a ton of fun working on the franchise. Her character even headlined the spinoff video game, Enter the Matrix, which directly ties into The Matrix Reloaded.
Jada Pinkett Smith knows exactly why Keanu Reeves is so beloved
Pinkett Smith acknowledges that she lacked the necessary chemistry to play opposite Reeves in the first film. But it all worked out in the end, as she was able to work with him anyway. And in a 2019 red carpet interview with Entertainment Tonight, she laid exactly what makes Reeves so compelling.
"Keanu, he's got a mystery to him," Pinkett Smith told ET. He's just cool. He's cool, and he's sweet. That's just his special sauce right there."
By the sounds of it, Reeves is exactly what his public persona suggests in real life. If that's the case, no wonder fans remain so intrigued 35 years after the actor made his big-screen debut.
The two stars will reunite when 'The Matrix 4' hits theaters in 2022
Reeves' Neo and Pinkett Smith's Niobe didn't get a chance to bond too much in either The Matrix Reloaded or The Matrix Revolutions. But hopefully, fans eager to see the two stars reconnect on screen will get their chance. After all, The Matrix 4 is currently filming.
Director Lana Wachowski's movie is set for an April 1, 2022 release date. Reeves, Carrie-Anne Moss, and Pinkett Smith are all among the returning cast. Plot details are under wraps. So it's anyone's guess what Neo, Trinity, and Niobe will be up against when moviegoers see them next.