Jada Pinkett-Smith's Warning Helped Tupac Shakur's Mom Avoid More Loss
As beloved a figure as Tupac Shakur is to hip-hop culture, his importance to close friend Jada Pinkett Smith is immeasurable.
She's often described their relationship as precious. She stood by his side through many of his challenging moments, including when the rapper was shot at a New York studio. Following Tupac's death in 1996, Pinkett Smith — along with actor Jasmine Guy — proved to be invaluable to his mother Afeni Shakur.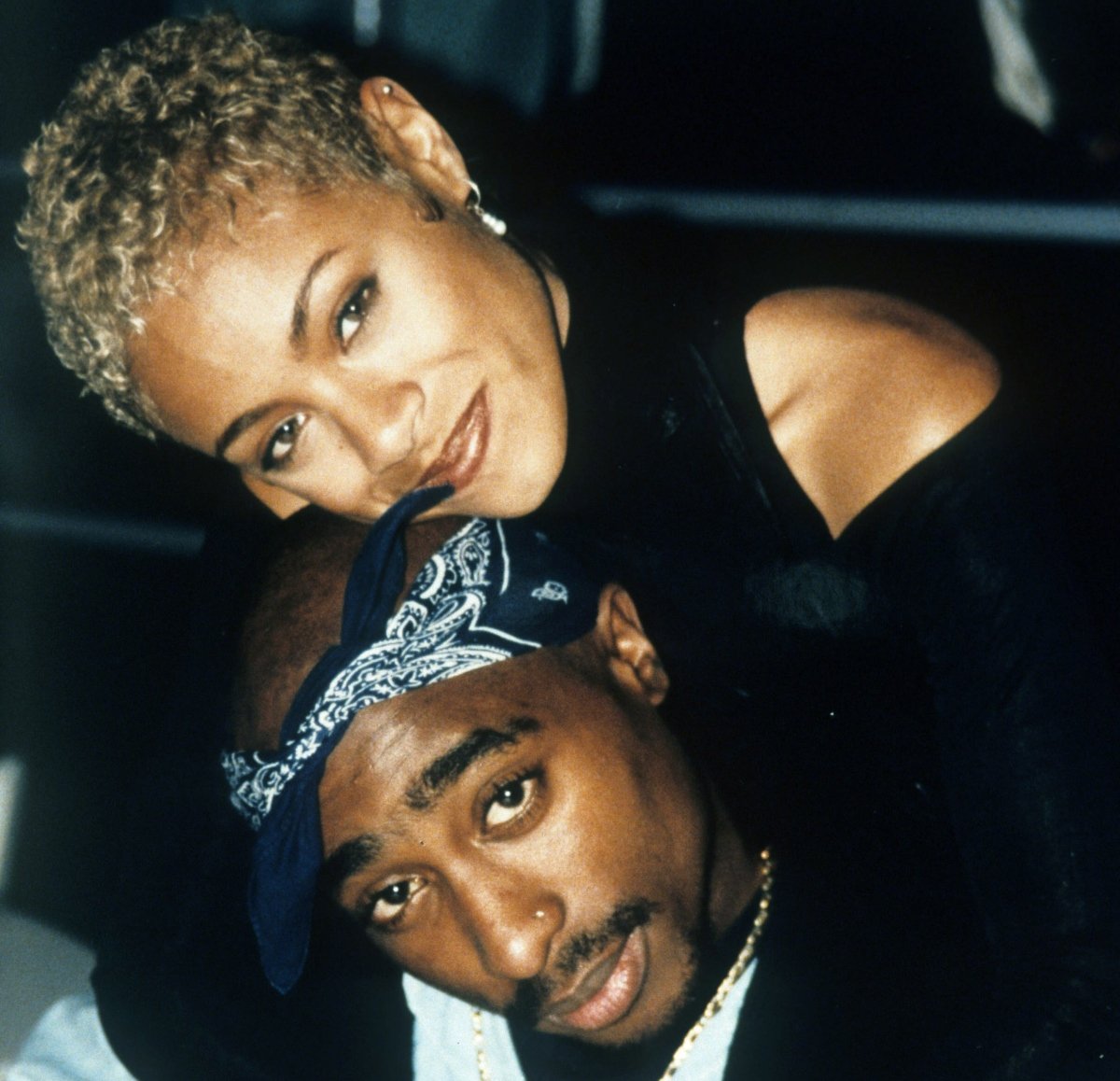 Jada Pinkett Smith was a friend to Tupac and his family
It's a well-known fact Jada Pinkett Smith and Tupac Shakur bonded in Baltimore. His family moved there from New York, and he went to middle school and high school.
But Tupac met Pinkett Smith when he transferred schools sophomore year. They befriended each other while attending high school at Baltimore School for the Arts.
The pair had rap battles at the school with their friends or performed together. Tight like glue, the two supported each other and found commonalities in their home lives. Though Tupac eventually left Baltimore for California before graduation and Pinkett Smith headed to North Carolina, the duo maintained a friendship.
In fact, Pinkett Smith also gave artistic direction for his music video, "California Love." And Tupac guest starred in an episode of A Different World.
RELATED: Actor Leon Explains Why Tupac 'Bowed' to Him on Movie Set
Pinkett Smith gave Afeni Shakur sage advice when Tupac died
Jasmine Guy chronicled Afeni Shakur's life in the book, Afeni Shakur: Evolution of a Revolutionary, and spoke about the shared friendship between herself, Pinkett Smith, and Shakur. All three women showed up after he got shot in 1994, and they were present when he went to court the following day in a wheelchair.
Years after Tupac's death in 1996, his mother chose Guy to tell her story, which was published in 2004. Many fans are aware that Afeni Shakur challenged Suge Knight over the late rapper's earnings and master recordings. Behind the scenes, Pinkett Smith and Guy encouraged her to protect her son's assets.
Shakur remembered that conversation when Guy interviewed her for the book, and Guy recalled her and Pinkett Smith advising Shakur.
"You need to get in there. Find out what Pac owned, what Pac had. You need some lawyers," Pinkett Smith told Shakur. Guy told her to get an accountant and warned her that people would treat her like a "poor little widow lady." Pinkett Smith assured her they would help but she had to be prepared.
"You don't know about his production company. You don't know about his finances. You don't know about Death Row or Suge Knight or what kind of agreements he had on the table," said Pinkett Smith.
Shakur, still grieving the loss of her son, wept and prayed along with the two women.
Afeni Shakur thanked Pinkett Smith and Guy
For years, Shakur fought on behalf of Tupac's estate to claim unpaid royalties and other monies. She was awarded some funds in arbitration in 2003.
Shakur later filed suits again in 2013 against Suge Knight, Death Row, and Entertainment One for violating the agreements for his masters and previous financial settlements.
Early in her battle, she also had to fend off court claims from Tupac's biological father Billy Garland, who the rapper never met until he was 23. She won that fight too.
Shakur credited Pinkett Smith and Guy for encouraging her to stand up for her son in 1996, before any of them knew what lie ahead. "If you and Jada hadn't done that on that day, that would have been it," she said.
"And do you know I heard you. If you had not been that hard on me on that day, it would have been gone. All of it would have been gone." Afeni Shakur died in 2016.