When Jadakiss Turned in What He Had for 'Last Day' The Notorious B.I.G. Told Him to Start Over
Rapper The Notorious B.I.G. rose to fame in the mid-1990s after the release of his debut album Ready to Die, which contained hits such as "Juicy" and "Big Poppa." Biggie worked hard on his second (and what would be his final) album, Life After Death, inviting various artists to join him on collaborations. New York-bred hip-hop group The Lox teamed up with Biggie for the track "Last Day," but when member Jadakiss presented his finished contributions to Biggie, he was told by Biggie to start from scratch.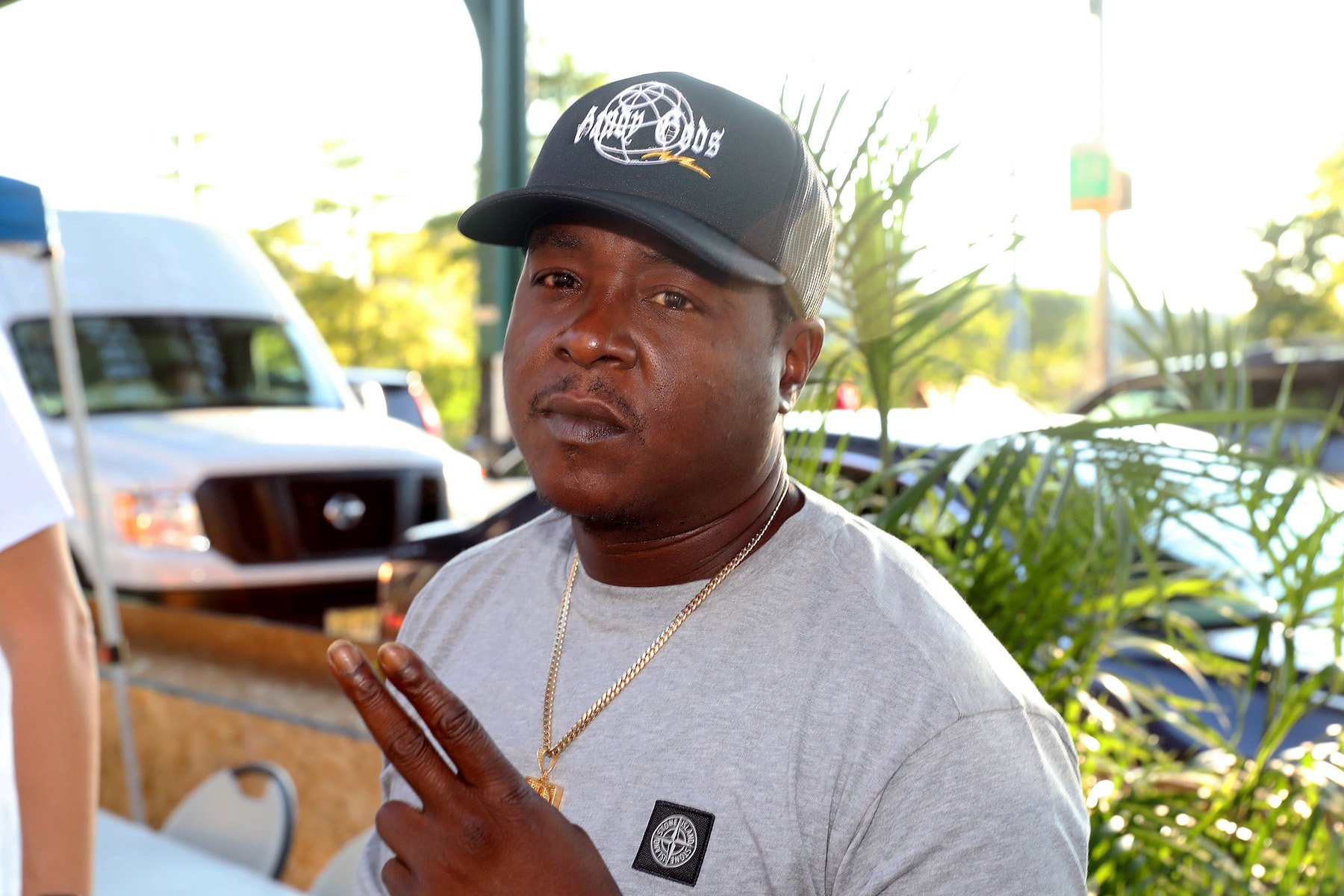 Jadakiss collaborated with The Notorious B.I.G. on 'Last Day'
Jadakiss, Styles P, and Sheek Louch were friends growing up in Yonkers, New York and eventually started rapping as a group. One of their local fans who appreciated their music was Mary J. Blige, who by the late 1990s had been crowned the Queen of Hip-Hop Soul after her breakout in the early '90s. She passed along a demo tape of the group to Sean "Diddy" Combs, the founder of Bad Boy Records, the label to which The Notorious B.I.G. was signed.
Diddy signed the group and introduced them as The Lox. One of the group's first tasks as signed artists was to collaborate with The Notorious B.I.G. on his upcoming second album, Life After Death, with featured verses on the song "Last Day."
The Notorious B.I.G. told Jadakiss to scrap his verse on 'Last Day' and start over
Jadakiss reflected on the process of making "Last Day" in a 2003 interview with XXL.
"When we did 'Last Days,' we were still, I wouldn't say rookies, but we were new to the Bad Boy family," he remembered. "We got the call from Darren [Joaquin Waah Dean] from Ruff Ryders, our manager back then. He wanted us to go to Daddy's House. We didn't even know we was getting on a B.I.G. album, so when he called us to get on it, we was wild happy."
"We go down there, walk in, and it's smoky — they used to have it like the Shaolin Temple," he continued. "Anyway, the beat's knocking, Junior M.A.F.I.A. was in there, and we was drinking, smoking heavy, living the dream, like, 'We about to get on a song with Big!'"
"Puff was the overseer, but song-wise, Big could do whatever he wanted. He was like, 'We just going to make a hard joint,' 'cause it wasn't going to be a single. He just told us to do us, and let us rock," he explained. "We probably took a little longer than usual, 'cause it was Big and we was probably a little nervous. But after we settled down, hit a couple of blunts, we was good."
Jadakiss went on to recount how Biggie made him go back to the drawing board when he heard his verse on the song.
"I had a verse I wanted to use, something that I had already. I was probably being lazy," he admitted. "I spit it to Big and he was like, 'Nah, Kiss, I know you can come harder than that. Don't use that one, make something right now.' I was like, 'Damn, Big told me to do it over. I know I got to come with another one.' So I came with the joint I came with, and he was just feeling that s*** crazy."
The Notorious B.I.G. died 2 weeks before 'Life After Death's release
After everyone else recorded their parts to the song, Biggie joined in on the fun and put the finishing touches on the track.
"Big laid his verse last," Jadakiss remembered. "He out-smoked everybody. N****s was on the floor all asleep and slumped over in the booth and he went in at like six, seven in the morning, and laid some crazy s***. We finally left right when they was setting up the mic and all of that. We was tired."
Sadly, Biggie wouldn't get to see the release of "Last Day" and the entire Life After Death project. The rapper was gunned down in Los Angeles in March 1997, just two weeks before Life After Death's release.