Jaden Smith Says There's 'No Competition' Between Him and Sister Willow Smith: She's 'Always Been Better Than Me at Everything'
Whenever Jaden Smith wanted to try something new as a kid, his younger sister, Willow Smith, was already doing it. Whether it be flips, music, or acting, Jaden Smith says Willow Smith's "always been better than me at everything
There's no sibling rivalry between Jaden Smith and his younger sister, Willow Smith. And there never has been. The children of Will Smith and Jada Pinkett Smith grew up with many of the same interests they still share today. But that doesn't mean they're always competing with each other.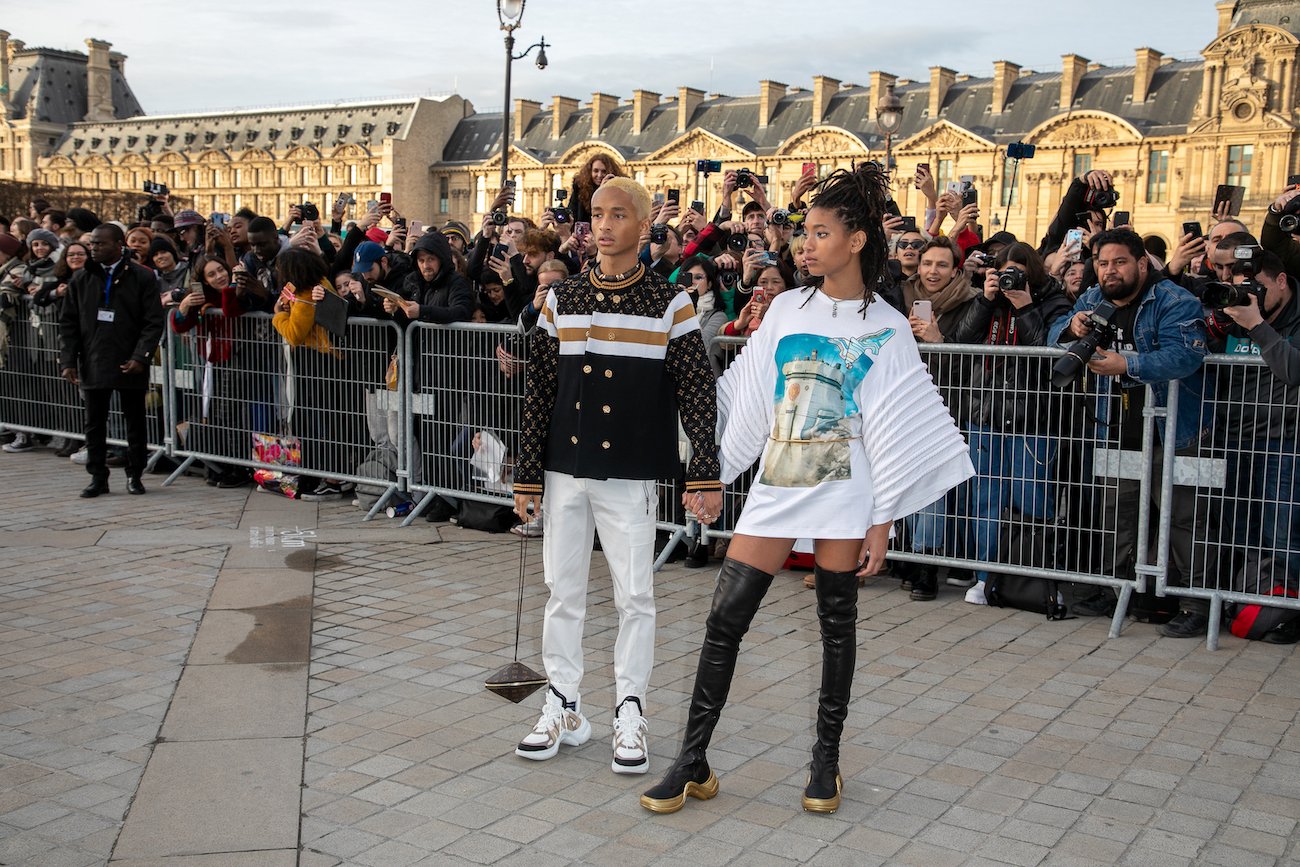 Jaden Smith and Willow Smith are both musicians and actors 
Although they're the children of celebrities, Willow and Jaden are famous in their own right. Both started acting as kids. 2006's The Pursuit of Happyness marked the beginning of Jaden's acting career. He starred in the film with his dad, Will. The real-life father and son played a father and son. Jaden continued his foray into acting with After Earth in 2013. 
Like Jaden, Willow first tried acting in a movie with her dad. Willow and Will starred together in 2007's I Am Legend. According to Willow's acting credits on IMDb, she followed up the sci-fi movie with Kit Kittredge: An American Girl in 2008. 
Over the years Willow and Jaden have transitioned from acting to music. Willow found success in 2010 with her song "Whip My Hair." Most recently, Willow released a self-titled album in 2019. As for Jaden, he's also released multiple albums with his latest being 2019's ERYS.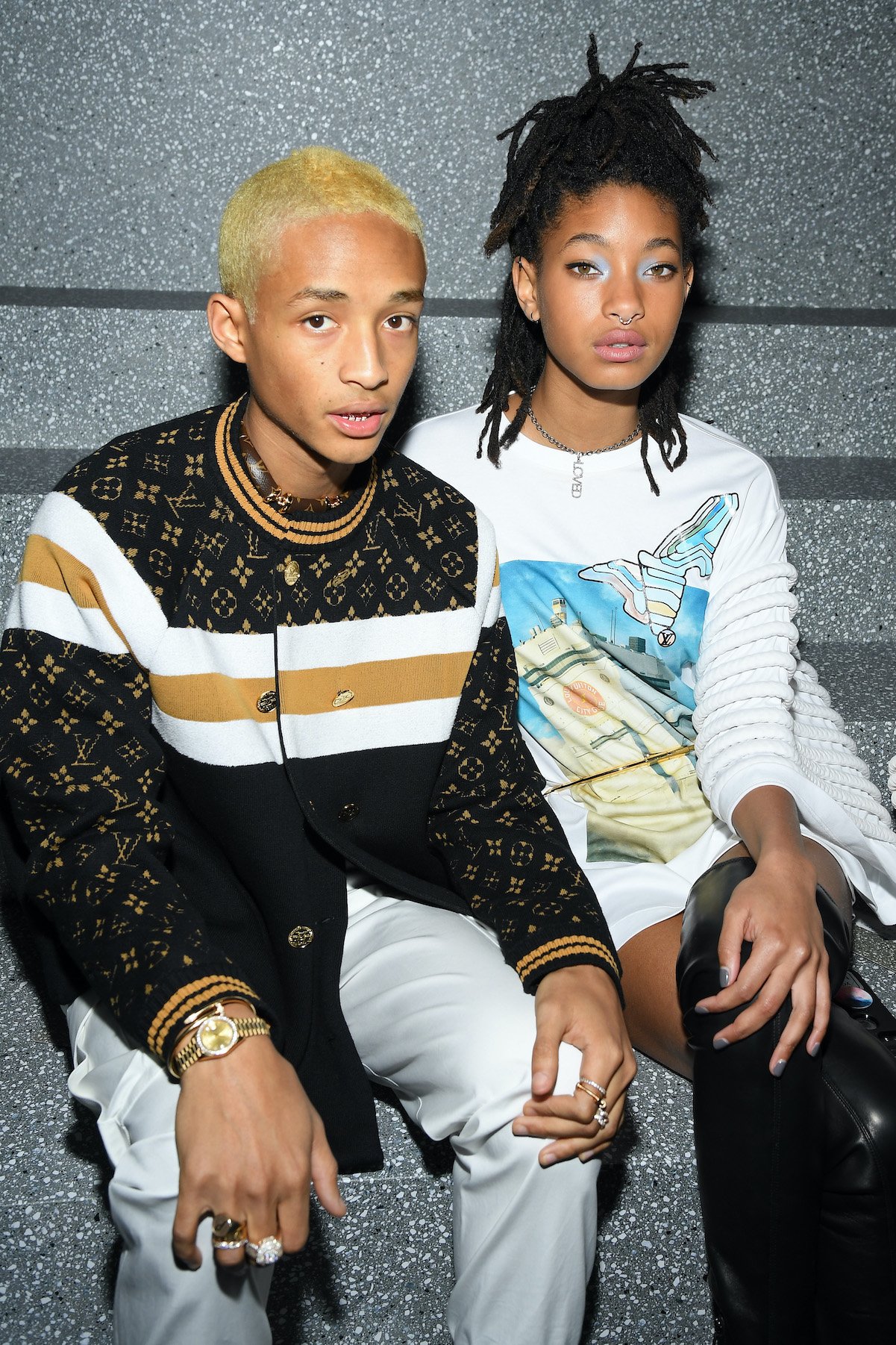 Jaden Smith says competition isn't an issue with Willow Smith
Jaden and Willow insist there's no sibling rivalry between them. Speaking to Pharrell Williams for Interview magazine in 2016, Jaden shared there's no competition because Willow's so talented. 
When asked whether there's ever been "some love-based competition" between them, Jaden said competing with one another has never been an issue for him and Willow. 
"We never really felt competitive because Willow's always been better than me at everything," he said. "There's been no competition."
Willow insisted "that is so not true," but Jaden said his sister is always one step ahead of him.
"Willow started making music first," Jaden said. "I was like, 'My younger sister is, like, 4, and she's making all these fire songs. What's happening?' Willow was doing all these things, about to have record label deals at like the age of 6, and I was like, 'I feel like I'm underachieving.'"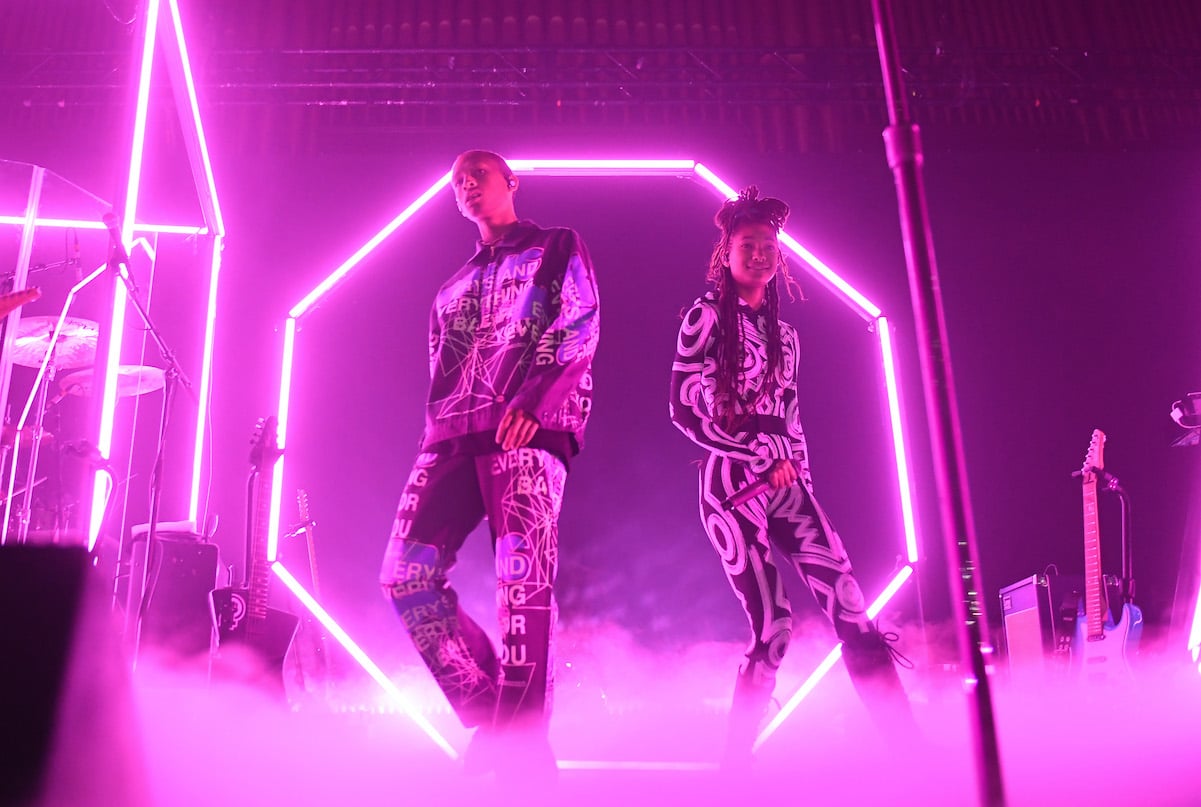 He continued, saying when he was doing flips for Karate Kid Willow did them too. And when he wanted to record music, Willow had already done it. 
"So there's always been competition, but we've always worked as hard as possible to do the things that we want to do," Jaden said. "We never got upset because we could always do the same thing."
Willow and Jaden continue to have similar interests,but it seems they're focused on being a team. In 2019, they even went on tour together.