Jaden Smith Said This 1 Trait of Will Smith's Always Gets Them Recognized in Public
Jaden and Willow Smith have really come into their own over the years. As children of Will Smith and Jada Pinkett Smith, they were thrust into the spotlight at an incredibly young age — and they had star power when they were just little kids.
It seems Jaden and Willow didn't always love the spotlight, though. And Jaden once mentioned that he didn't love getting recognized in public, though one feature of Will's was impossible for fans to miss.
Jaden Smith knows he didn't grow up like most other kids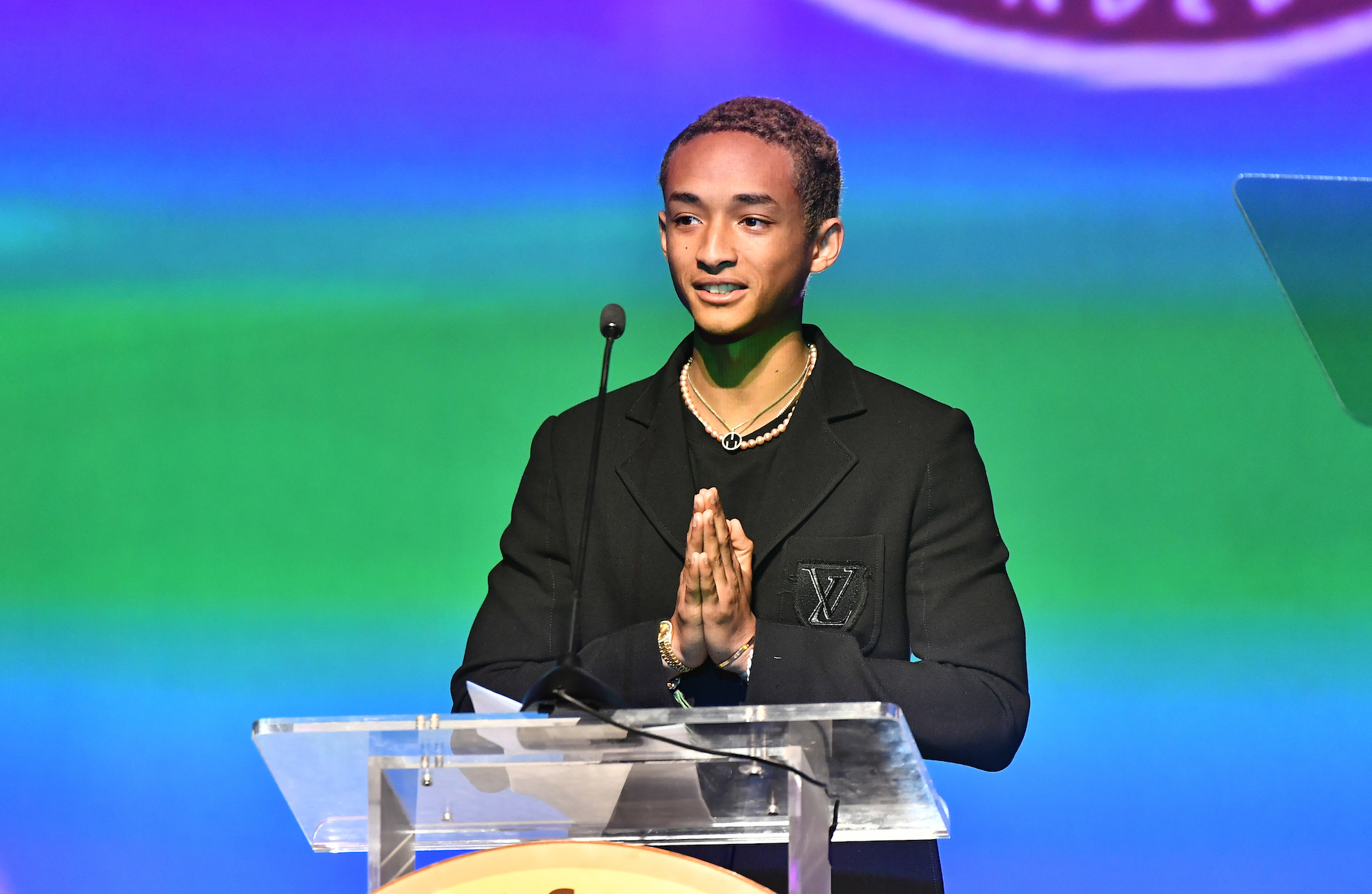 Jaden and Willow know they grew up with a lot of privilege. And Jaden discussed this with his mom on Red Table Talk.
"You're not a normal human if you can't go out into the world," Jaden explained. "I don't know how things always work. I always get nervous at the end of dinner. How do you have dinner with a group of people? When I have dinner with my dad, he orders everything on the menu, and then he pays for everything, and then he leaves. So it's like — Is that how we do? Does everyone expect me to do that?"
While Jaden knows he grew up in a bubble, he also did his best to break away from his upbringing and venture out on his own early on. He emancipated from his parents when he was 16, as he knew it was time to be free.
"Being in this lifestyle, in this world, is a bubble, and [Jaden] wanted out, and I understood that, because I didn't have the bubble," Jada explained on Red Table Talk. "I knew what having my freedom — outside of the bubble — what I gained from that. I knew that the sooner I let him go, the faster he was gonna come back."
Jaden said this physical trait of Will Smith's gets them noticed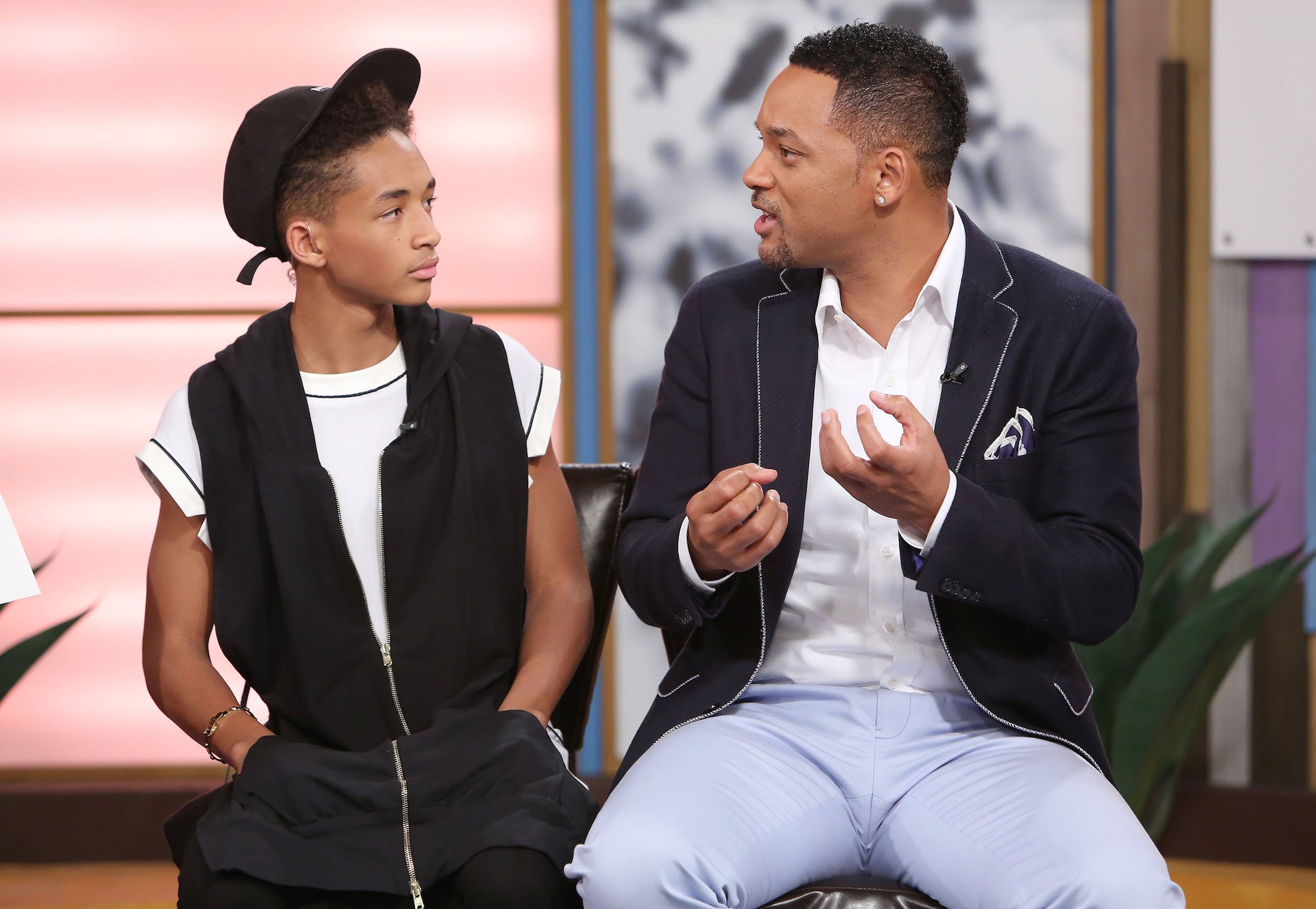 RELATED: Jaden Smith Said He Gets Along Better With Jada Pinkett Smith Than Will Smith: 'I Think I'm a Mom's Boy'
While Jaden is deep into the music and fashion world now, he got his start in Hollywood. He starred in The Pursuit of Happyness alongside his dad back in 2006, and he was also the leading role in the remake of The Karate Kid in 2010. The fame was great for Jaden's career, but it also led to plenty of paparazzi photos. And the child talked about what it was like getting recognized in public.
Jaden talked to Entertainment Tonight when he was just 11 years old. "Sometimes it's hard for me because wherever I go I have to wear a hood and stuff," Jaden explained. "If you just keep walking and don't make eye contact with anyone no one will recognize you." But he then noted that one trait of Will's got everyone to notice him and his dad when they were out.
"Only a few people because they can tell by my dad's ears," Jaden continued.
Will knows his ears get a lot of attention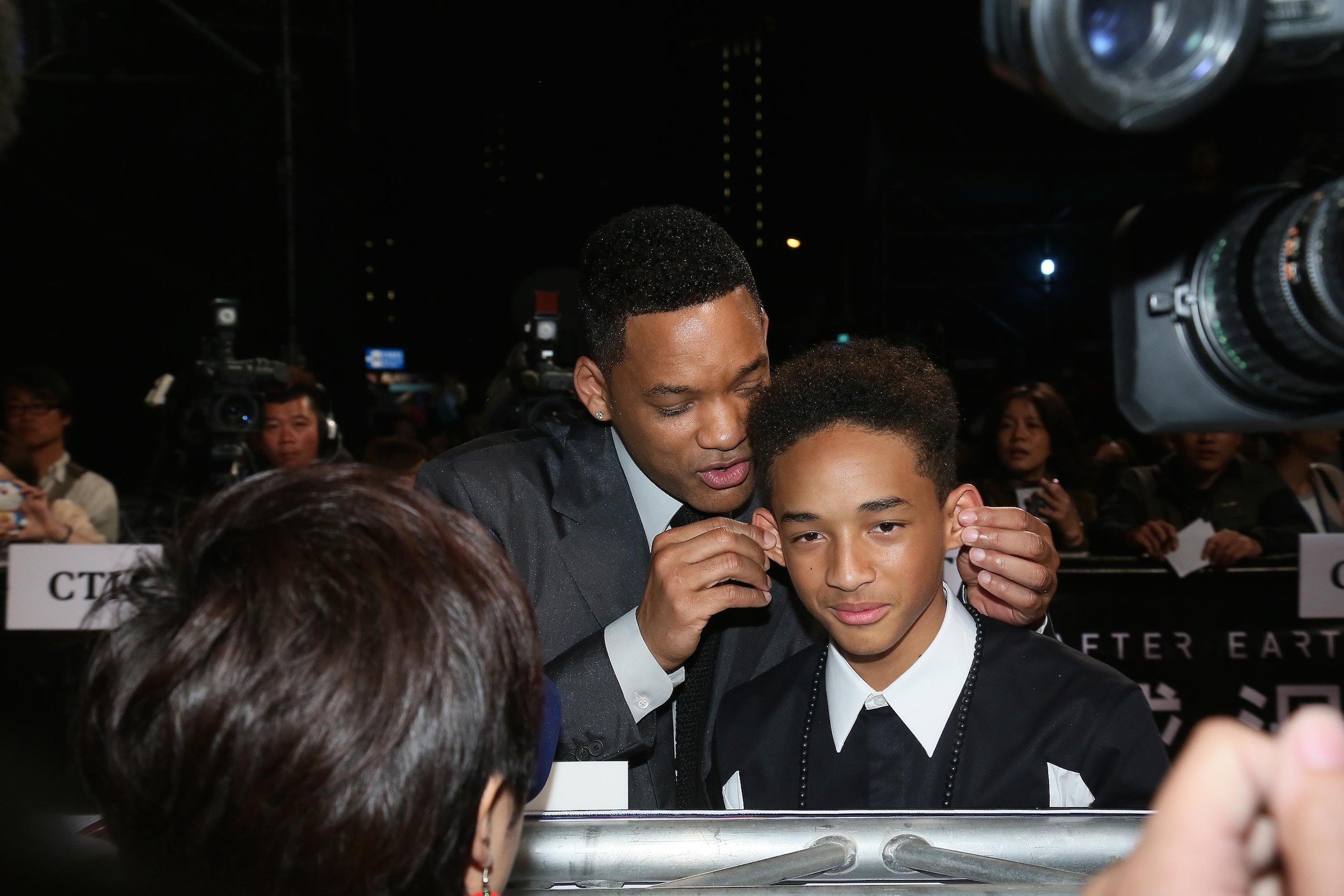 While fans love Will for his acting and jokes, he also seems to have a great personality — and he definitely knows how to make fun of himself. Back when he was shooting Men In Black 3, it appears he was concerned that the 3D effect would enhance his ears to epic proportions.
"This is my first time making a movie in 3D, I was just happy my ears didn't take over the whole frame," India Today reports Will said. "That was my big concern, that in 3D these things would be exponential!"
We can't forget that Barack Obama also commented on Will's ears. The Hill reports Will told James Corden during Carpool Karaoke that Obama said Will would be perfect to play him in a movie because of his ears. "Yeah I talked to Barack about it," Smith said. "He told me that he felt confident that I had the ears for the role."
We're glad Will has a sense of humor about his looks. As for Jaden, we're sure he gets noticed for many reasons aside from his dad's ears now!
Check out Showbiz Cheat Sheet on Facebook!