Jamee Ranta on the Making of Halsey's 'If I Can't Have Love, I Want Power' Film
In the first part of Jamee Ranta's interview with Showbiz Cheat Sheet, she discusses producing Halsey's movie 'If I Can't Have Love, I Want Power.'
In August 2021, Halsey took on the colossal undertaking of releasing a concept album and a companion IMAX film, both named If I Can't Have Love, I Want Power. The ambition paid off, and both projects were met with critical acclaim. As an album, If I Can't Have Love, I Want Power explores Halsey's perspective of pregnancy, childbirth, and motherhood.
The companion IMAX film heightens the concepts from the album through a medieval horror story, and it was directed by Colin Tilley.
Jamee Ranta served as the executive producer of If I Can't Have Love, I Want Power. Over a video call, Showbiz Cheat Sheet chatted with Ranta about the making of the film.
This interview has been edited and condensed.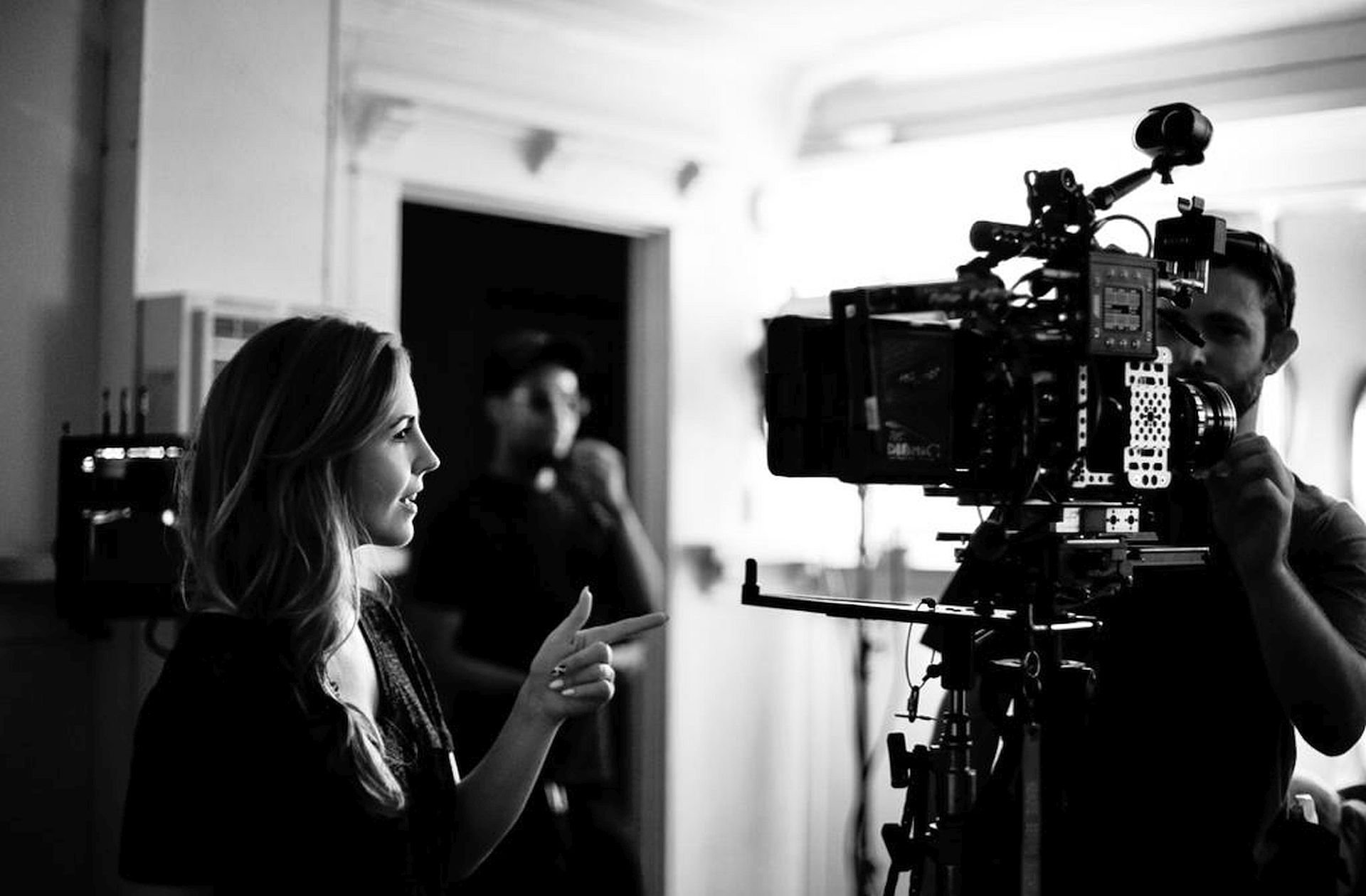 There were challenges making 'If I Can't Have Love, I Want Power'
Right off the bat, Ranta called working on If I Can't Have Love, I Want Power "the most difficult thing" she has ever taken on.
When the project was originally conceived, a compilation of music videos was going to accompany the album. Instead, the idea transformed into the movie fans of Halsey know and love.
"… we shifted it from eight music videos to a feature film, which I definitely pushed for," Ranta tells Showbiz over Zoom. "And then her manager and myself were able to partner with IMAX in order to get the film into international distribution through AMC theaters."
In addition to having a limited number of days to film the movie in Prague, the production faced a number of challenges. Halsey was pregnant throughout filming, and the movie was filmed during the ongoing coronavirus (COVID-19) pandemic.
"It was a lot of like weather challenges, logistical challenges, creative challenges, health challenges… And every little, the stunts, everything. I could go on and on. We had horses, we had owls, we had a lot of different elements at play. There's a lot to be responsible for," says Ranta.
Jamee Ranta's favorite scene from 'If I Can't Have Love, I Want Power'
For If I Can't Have Love, I Want Power, Halsey starred in the film as Queen Lila. The singer-songwriter also wrote the film and did their own makeup for the film with their beauty line, About-Face.
"Halsey is an extremely talented artist. Not just as the musician, but also makeup artist. She did her own makeup in the film. She wrote the film and helped with a lot of the creation. She painted some of the artwork that was actually in the film. She's very much hands-on…," Ranta shares.
If I Can't Have Love, I Want Power premiered in select movie theaters in the U.S. on Aug. 25, 2021, and it premiered in international theaters the following day.
After seeing the completed version of If I Can't Have Love, I Want Power, Ranta says one scene stands out as her favorite.
"I think one of my favorite scenes is when Lila ascends from the dungeon, and she had just gone through birth and kidnapped, and now she has this sense of freedom. It's almost like a rebirth, like a phoenix, and she just rises from all this trauma that she went through," Ranta recounts. "And she's coming up from the dungeon and she is just like a mess, but she looks so beautiful and full of light."
The 'If I Can't Have Love, I Want Power' film was released before the album
Halsey's album If I Can't Have Love, I Want Power was released on Aug. 27, 2021. Trent Reznor and Atticus Ross of Nine Inch Nails produced the album.
The IMAX film features multiple songs from the album, and while it has a running storyline throughout, it depends on the music and Halsey's performance to push Queen Lila's story along.
"It's hard to tell a story that… It's not like a musical where she's singing along. It's not like a music video where she's singing along. There's very limited dialogue, so the challenge of telling a story through image and in music without dialogue, you know, it was a challenge," Ranta admits.
Despite the logistical and creative obstacles surrounding If I Can't Have Love, I Want Power, Halsey, Tilley, Ranta, and those who worked on the project pulled everything off.
"We're so blessed to have everything go right, and everything be safe, and everything be organized," says Ranta.