What Is Singer James Arthur's Net Worth?
James Arthur is one of the most successful winners of 'The X Factor' with several hit albums — what is his estimated net worth?
English singer-songwriter James Arthur's pop music career took off after he won the ninth season of the British reality TV series The X Factor. For his first song released post-The X Factor, Arthur chose to do a cover of "Impossible" (a 2010 song by Barbadian singer Shontelle). Arthur's cover song did what was impossible for other winners on the show: It hit number-one on the United Kingdom's charts and went on to become The X Factor's most successful single since the show first launched. Arthur's career has only grown since then, and he's amassed a significant net worth.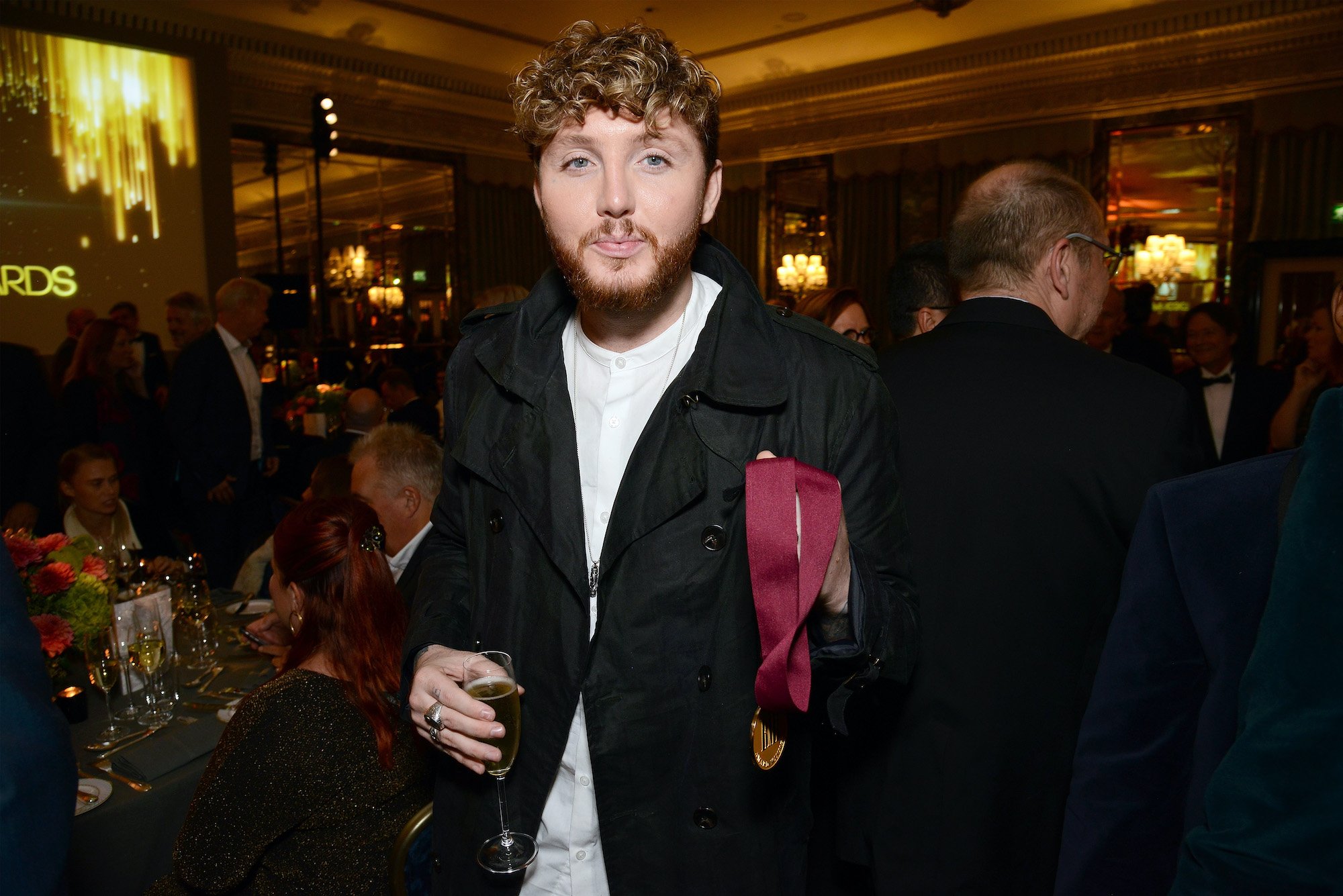 Arthur's music career started in British pubs
By the time Arthur turned 15, AllMusic reports that he was already writing songs for various indie bands, and even doing solo gigs in English bars and pubs. "Many of the singer-songwriter's early recordings illustrate the pop/rock and hip-hop influences that helped shape his unique voice and style," the site reports. Some of the bands he worked with in his early days included Moonlight Drive, Cue the Drama, Save Arcade, and Emerald Skye. For all four bands, Arthur provided lead vocals.
In 2011, Arthur started adding his songs to social media networks like YouTube and SoundCloud, gradually building his audience. That led him to try his hand at reality TV competitions. "Arthur made it into the final 200 contestants of the U.K.'s The Voice TV series in 2011, without managing to progress any further," explains AllMusic. "A year later, he auditioned for The X Factor, where he sang judge Tulisa Contostavlos' song 'Young' and subsequently made it through the boot-camp round and into the live shows."
Arthur won the ninth series of 'The X Factor'
Series nine of The X Factor premiered in August 2012 and ended in December of that same year. Arthur was one of 12 finalists who made it to the live shows, which began airing in October 2012. While he struggled to get enough votes during much of the season, Arthur finished in first place with 53.7% of the final vote (in comparison, second-place contestant Jahméne Douglas got just under 39% of the vote). "Arthur becomes the first-ever winner of The X Factor to have fallen into the bottom two," explained DigitalSpy at the time.
"He was in danger of leaving the competition along with favorite Ella Henderson in week seven, but was saved by the public vote when the judges could not reach a decision." Arthur's first single after he won quickly became a hit. According to Gazette Live, the track sold more than 1.3 million copies (this makes it The X Factor's most successful winner's single in the show's history) and even beat the chart performance of other songs from more established artists, such as Katy Perry and Ed Sheeran.
What is James Arthur's net worth?
After winning The X Factor and releasing his first hit single, Arthur embarked on a European tour and unveiled his 2013 self-titled album. In 2016, his album Back from the Edge came out, followed by 2019's album You. In 2021, Arthur announced that he had signed onto a new label and was getting ready to release new music, promising in an interview with Music Week that it would be a mix of "rock, guitar-based stuff with trap, hip-hop and pop." He also says that his upcoming album will be more "vulnerable" and "personal," explaining that he made it at home and it was "very different to any other process that I've gone through in making a mainstream album." If the album performs well, it will only add to Arthur's considerable wealth. According to Celebrity Net Worth, Arthur's current estimated net worth sits at $5 million.