The 'James Bond' Author Who Hated 'No Time to Die' Should Talk to Daniel Craig
By almost any measure, Daniel Craig's James Bond run was successful. After 15 years and five films, Craig and his supporters can undoubtedly say they silenced all the Bond doubters who were so outspoken when he earned the role. His five movies earned more than $3.9 billion at the global box office, with Skyfall cracking $1.1 billion on its own, according to Box Office Mojo. That doesn't mean there aren't critics. The author of five YA James Bond books said he hated No Time to Die, but he might as well be calling out Craig directly. Here's why.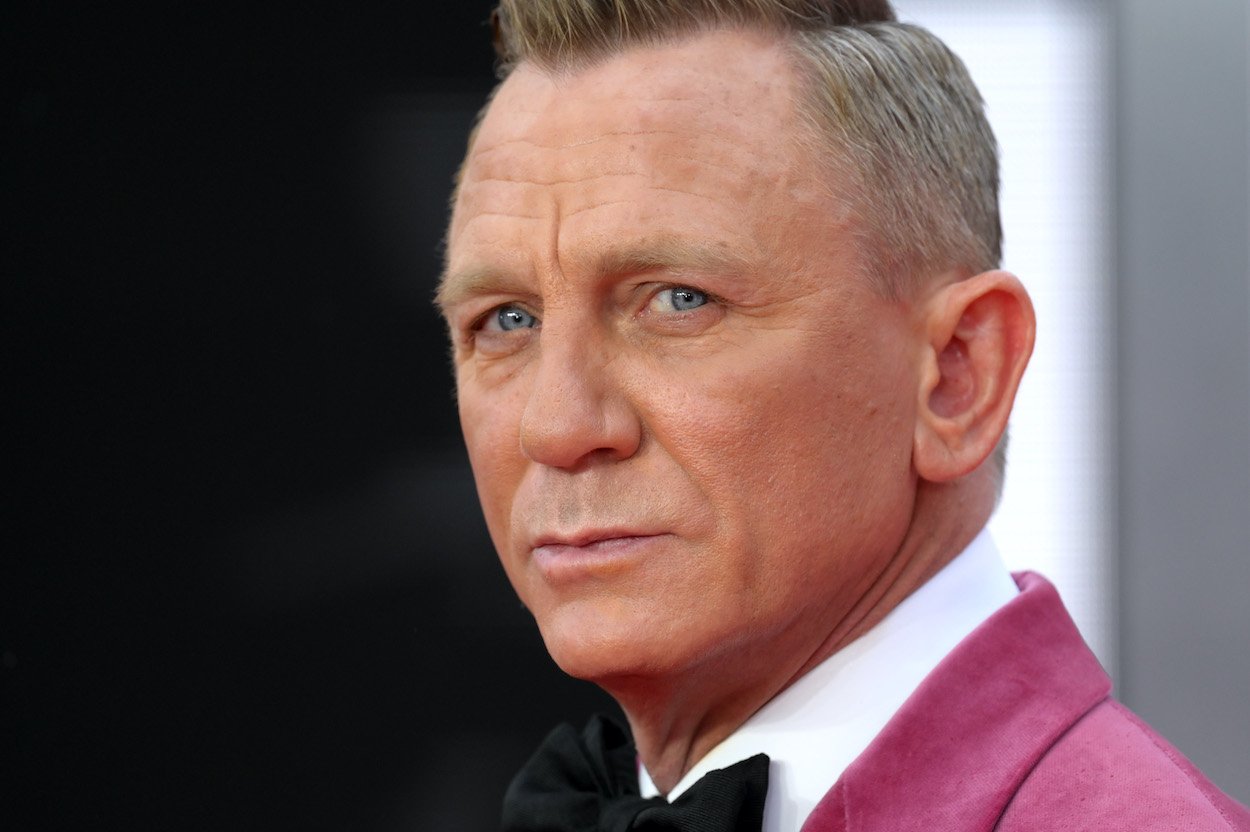 Author Charlie Higson called Daniel Craig's 'James Bond' farewell 'No Time to Die' for including "all the boring stuff"
British actor, comedian, and writer Charlie Higson has connections to James Bond, but not the movies. He's the author of five books in the Young Bond series, and though the novels don't tie into the Bond film franchise, Higson still had some strong words for Craig's final 007 movie, No Time to Die.
Higson said the James Bond character is the ultimate fantasy, as Yahoo reported. He has no attachments and no one to answer to (well, occasionally M). Bond comes and goes as he pleases. He's free from what some might call the drudgery of everyday life: Bills, errands, meal prep. So Higson hated the inclusion of the "boring stuff" in No Time to Die.
"You don't have to worry about a backstory or any boring discussions with his girlfriend. Which is why I absolutely hate No Time To Die. They put in all the boring stuff you don't want. The start of the film is great – he's in a really flash car, having a car chase around Matera. But he's got his girlfriend with him, and they're having a row. What kind of fantasy is that? Find the ejector seat button, get rid of her, and have an adventure."

Author Charlie Higson criticizing No Time to Die
Higson hated No Time to Die, and he might as well be calling out Craig.
Higson's 'No Time to Die' hatred is also a shot at Craig
Higson is right. Part of what audiences love about the James Bond movies is the character's freedom, which paves the way for adventure and intrigue. But his criticism of No Time to Die might as well be a direct shot at Craig and the entire filmmaking team.
One of Craig's goals when he took the role was to make Bond feel more human and relatable, and that traces all the way back to Casino Royale. We see a cold-blooded killer in the opening scene. Still, a deeply-in-love Bond gives up his double-O status so he can be with Vesper Lynd, only to be betrayed by her at the end of the film. 
Craig once said he was incredibly proud that Casino Royale's story informed his character development in the following four films. What happens on screen in every subsequent Bond movie traces back to Craig's desire to show 007's human side.
Craig formed a special relationship with Bond producers Barbara Broccoli and Michael G. Wilson, and they stood by his character development decisions. While discussing the producers, the actor also said he felt everyone's passion on the No Time to Die set. Higson's criticism is a roundabout shot at the entire film crew.
The search for the next 'James Bond' actor
Now that Craig has left the role behind, the question is, who's the next James Bond? The answer is equally concise: Who really knows?
The list of front-runners includes several actors: Certifiable stars such as Tom Hardy, Tom Holland, and Robert Pattinson, Bridgerton actors Tom Hopper and René-Jean Page, and a slew of British-born gentlemen, such as Henry Cavill, who could have the inside track as the next Bond after coming close when Craig won the part.
Craig faced casting backlash when he took the role, and now Higson's hatred for No Time to Die. Still, none of that changes the fact Craig helped redefine James Bond movies.
For more on the entertainment world and exclusive interviews, subscribe to Showbiz Cheat Sheet's YouTube channel.
RELATED: Daniel Craig Needed Time to Follow Pierce Brosnan's 'Brilliant' 'James Bond' Advice